How to Increase Speed and Testing Tools of Your Website
We can't deny that Internet users are very anxious, especially when the matter comes about slow speed of loading a website. Undoubtedly, if the website loading time is slow and compel users to wait accordingly, most users might not wait for the same and will switch to other websites instead looking for the content.
Now give up the worry because this post How to Increase Speed and Testing Tools of Your Website will make you acquainted and provide recommendations to enhance your website loading speed faster. Thus, towards the usability as well as success of your website, it is highly obligatory to manage the website's performance and capability to perform exponentially which is crucial too.
Website speed is very significant and worthy towards optimizing the website for your visitors as well as search engines too. The faster speed of loading a website, no doubt minimizes the bounce rate of your website as well as preventing your users/visitors from having to wait for long. That is the reason why software testing tools for websites are so important, these tools ensure your site is running optimally.
When we go through in context of search engine, the website speed put a very earnest impact on search ranking too. A website with good loading time will literally comes at top in search ranking rather than of slower websites.
However, in order to boost up the loading speed of your website, its performance and troubleshooting, I have amassed some useful website of speed testing tool and hereby presenting the same through How to Increase Speed and Testing Tools of Your Website which you can render your website loading more faster. So, check it out and enjoy!!
Aptimize
Aptimize is a very unique tool which used to provide the complete analysis report through e-mail in pdf format. Unlike other tools, you can review whenever you want. It is featured by Yslow grading, shows, browser and server processing time, shows multiple loading times and most worthy apart of conveying website's server response time, JavaScript, HTML, CSS load time it provide an overview of how much time you can save through optimizing the files.

Free Speed Test
Free Speed Test is a very significant tool seen ever before. It works in very unique way which allows you to know actually how much time your website takes to load through out the world as it is capable to analyze loading speed of your website almost all around the globe via multiple data centers.

HooverWebDesign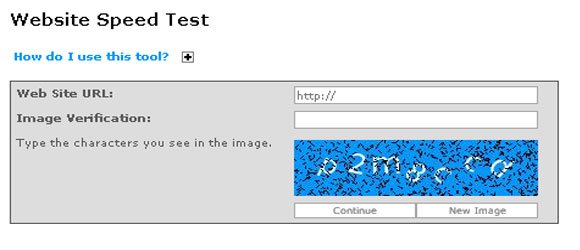 This Hoover Web Design is very simple and single step tool which is useful to analyze the loading speed of any website exponentially and accurately.

iweb Tools
iWeb Tools is very affable and handy tool which analyze and provide accurate data about speed of your website. It allows you to test as well as compare your website's loading time with other 10 domains' loading speed.

Pingdom Tools
It is a very captivating tool which facilitate you to analyze the loading speed of websites as well as educate about how to enhance the speed. Its features include Performance overview, grade and tips, Examine all parts of a web page, Trace performance history and many more.

Speed Tester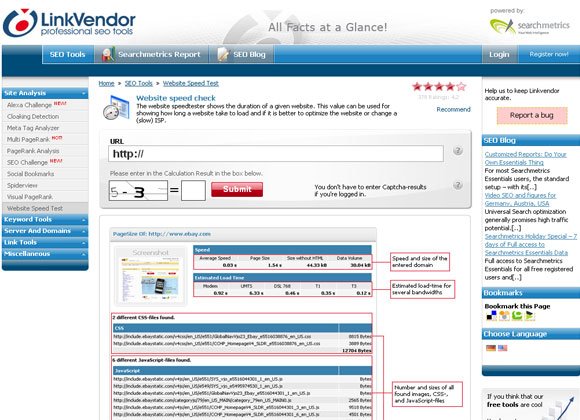 This Speed Tester is one amongst the most useful and valuable speed analyzing tool especially in SEO. Some significant features of this website includes Estimate load time, speed analysis, provide separate analysis report of Images, CSS Files, Javascript files etc.

WebToolHub
WebToolHub is a very useful and worthy website speed tool. It has two analysis mode one simple and another next is advanced. In Simple it provide only loading time of the website on distinct hosting server and internet connection. While advanced mode give a complete report of loading time of each and every element through out the entire website.

web-inspect.com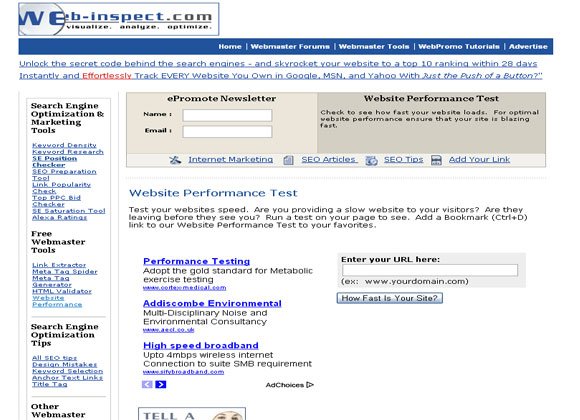 web-inspect.com is a user friendly and simple website speed testing tool to analyze your website loading speed and time in respect of certain internet service provider.

Website Goodies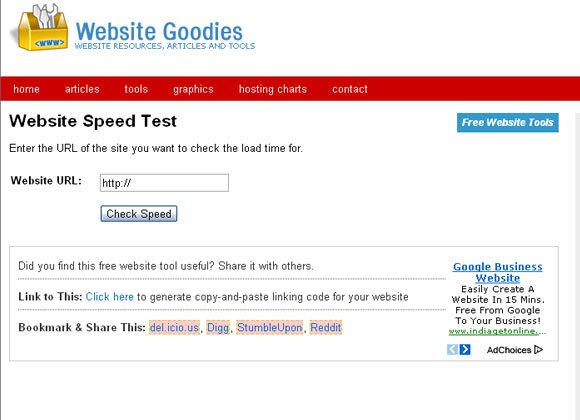 Website Goodies is literally nice and effective website testing tool through which you can analyze loading speed of your website exponentially in very convenient way and without any hassle.

Website Optimization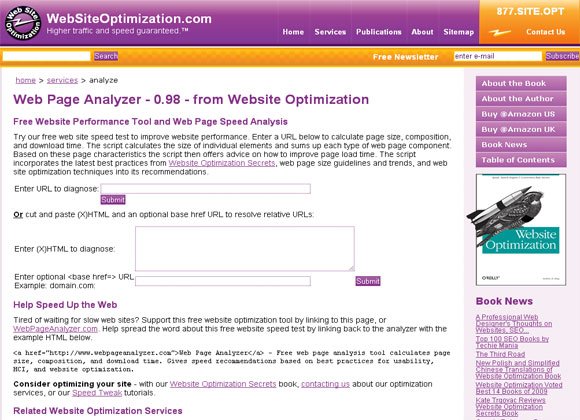 This Website Optimization is a very affable and user friendly tool which conveys complete analysis regarding loading time and overview to enhance for your website. It comes with several unique features which include speed report of your web page, global report, External files calculation, Analysis and Recommendation etc.

So, here I opined that the recommendation and overview from How to Increase Speed and Testing Tools of Your Website will be highly useful and significant towards enhancing the loading speed of your website that proliferate the number of visitors/users as final result as well as get higher placement in search ranking too.
Brayan Lazaris, a web development expert, has been working with
HireWebDeveloper
for many years. Till now, he has written numerous blogs and articles elucidating the best methods and approaches to process web development brilliantly. His keen interest in researching the smart technique for better web solution has opened the gateway for many businesses to establish a strong foothold in the digital space.