How to Get Facebook Verify Badge (Blue Tick) for Facebook Fanpage?
Facebook is one of the popular social media sites in today's time. The site allows the users to connect with others, chat with them as well as view other's profiles. Apart from this, it also allows you to upload videos and photos and share with your friends and followers. Interestingly, Facebook also gives the users a chance to create a Facebook fanpage which is a good way to stay connected with the followers and fans and share stuffs with them on a regular basis.
However, simply creating the page isn't enough, you also need to have a verified badge that is a blue tick on your fanpage. This proves the authenticity of the user and helps others know the owner of the fanpage is a real person and he is not someone fake. If you are curious to know how to get the Facebook verify badge on your fan page in the current year 2017, here are some steps to follow:
Know If You Are Eligible For The Verification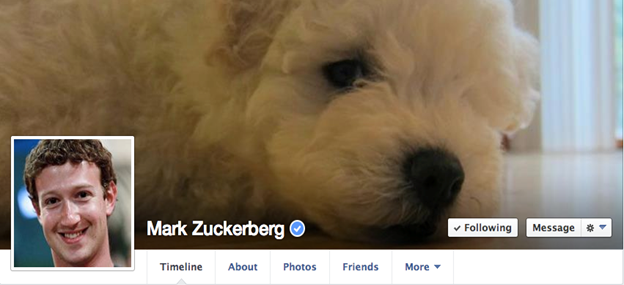 Before you start, you must know that the verified fanpage of Facebook belongs to celebrities or people alike who are popular among the crowd. If you happen to see a blue badge beside the user name, you must know that this is a Facebook fanpage. Facebook fanpage are of two types, business and fanpage. Celebrtities including sportsmen, singers, actors, band members, socialites, etc, usually are eligible for a verified Facebook fanpage.
At present, fanpages are also created by organizations, companies and individuals with some social presence for business purposes like the portal of SaveMyPocket. As such, Facebook has divided the fanpages into two categories, individual and organization. Music groups, bands and celebrities fall into the individual group and people or who are associated with any organization or businesses fall under the other group.
So, first of all decide which group you fall into before starting and proceeding with the next steps accordingly.
Requirements For Verification Of Fanpage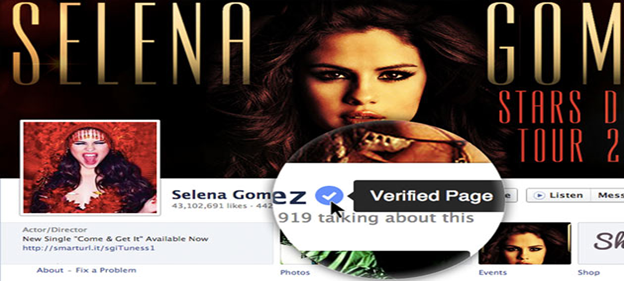 First of all, you need to put all the required details on the page and profile. Along with this, you need to add your hours of availability. Having sufficient number of likes isn't a mandatory criteria, though it is better if you have more likes to get verified easily. Also, if you have more likes, ensure these aren't auto-generated from any websites as this can hamper the process and establish you as fake. Moreover, your page should be official representative of your authentic Facebook page or account. Add accurate contact details, email, your bio and other work information without any glitches. This would help Facebook review your profile and know who you actually are.
Steps To Submit Page For Verification
You need to visit the link https://www.facebook.com/pages/create/?ref_type=logout_gear
In the next step, select the fanpage that needs verification
Upload the scanned documents that has been asked for
Provide authentic links of your official website, if any
Click on the 'Send' button and wait for the Facebook email regarding verification
You can expect the email from Facebook in less than 7 days that would confirm if your fanpage has been verified or not
Steps of verification done manually
Facebook has introduced a 'Request Form' to prevent users from getting cheated by agents and fake profile owners. So, it has finally launched a Verification Form for users to request for verification. If you are submitting for verification manually, here are the steps that you must follow:
Open the form from the account in which you are the admin of the page.
Select the page and upload your ID proof as well as the verification letter signed by the owner of the page
You will receive the verification email from Facebook in the next 24 to 48 hours
The required time span to get the verification
The process usually takes a couple of days, so you need to wait patiently. Once facebook understands that the information supplied by you is accurate, you would receive a Facebook verify badge or the blue tick within a few days. Owners of the page can also link their LinkedIn profile as well as other website profiles to make the fanpage appear more authentic. Also, you need to know that Facebook doesn't guarantee that all the fanpages would be verified since it entirely depends on the accuracy of details and the popularity of the owner of the page. So, add all the information and wait until the page is processed.
So, these are the steps to get your fanpage verified from Facebook in 2017 and get the blue tick or Facebook verify badge that assures your authenticity and makes your page popular. The process is not very critical and if you follow all the steps properly while giving correct information and other authentic details than you will get the verification easily without any hassles.
Author Bio
Vinod Kardam is a popular social media persona and has enough of online presence. He has a good idea about the social networking sites and he is keen about sharing the information for those who are new to this domain. For any kind of information, be it about the PayTm Mall offers or any other query about social media sites, you can get in touch with him through his social media profiles.
Admin from India is a founder of WebGranth, an entity of
Sparx IT Solutions
with over 8 years of experience on different verticals of web design & development. In his quest to spread the knowledge regarding web development, he has been contributing in WebGranth by submitting his valuable blogs.