The mobile app design creation is a complicated process demanding careful analytics and detailed planning. Its complexity is shown by statistics which claims that design requires 30% of the total time allotted for the project.
Accordingly, this multilayer process is in need of different preparation techniques. Designers all around the world use different approaches created for simplifying the design process. These approaches were formed with the help of wireframes, mockups as well as prototypes.
Let's try to find out what is what.
Wireframe
A wireframe is nothing else than a sketch of your project. The same as a painter should have a certain understanding of the picture's composition – a designer needs to understand the layout of the project. In both variants, it is achieved with the help of a sketch.
This way, a wireframe is a schematic structure of the app or website showing the layout elements. It is considered to be the first stage of the designing process. For example, we can compare wireframing with a building plan. It contains different measurements, rooms' locations, and other minor details.
Wireframes may be on different detalization levels. Nevertheless, all of them show the general layout of such components as buttons, images, icons and so on.
Wireframe Creation
There is no universal solution for wireframing. Everything depends on product peculiarities. You need to know exactly who is going to be the end-user of your wireframe. Thus, if it is designed for the team or personally for you – there is no need to make a detailed wireframe. It can be just clear and sketchy. In case, your wireframe will be shown to a client – formal style and detalization are required.
For the correct wireframe creation follow these rules:
Determine which UI components are the most important and which are auxiliary
Think through their arrangement
Think about the content which is going to appear in these elements
Wireframe Benefits
This schematic prototype is useful for data and content organization. You can omit this stage if you are working on a simple and short-term project. However, using this stage, you will get such benefits as:
Certainty, as you know exactly where different components are placed.
Ability to Modify, as you can change or replace component's positions.
Feedback, as your customer can directly participate in wireframing.
Confidence, as the possibility of redoing the work from scratch is minimized.
Mockup
Let's return to the example with a painter and his picture. Having the final sketch, the painter starts adding colors to the picture. The same thing happens in the field of digital design. If a wireframe is just a scheme devoid of any details – a mockup includes all the details required (e.g. fonts, color scheme).
In other words, mockups are the static vision of the final product. On the wireframing stage, the design was faceless. This stage is giving unique peculiarities to the future app or website. Designers start applying font sizes, button names, appropriate images, and spaces.
The mockup is a good solution for developers as well as for customers. In the first case, it is accurate instructions for further development, in the second – a ready appearance of the final product.
Mockup Creation
In case, you have chosen a detailed wireframe creation while in the wireframing stage, you will need only to fill it with missing components. That's because a mockup is handy not only for you but for your customer as well, your task is to make it as detailed as possible.
Before mockup creation think through such points as:
Color-grade
Organization of navigation
Missing parts
Project's common style
Mockup Benefits
The static picture of your project's final design is called the mockup.  It will be useful in the next stage we are going to discuss – prototyping. This way, we get the following benefits:
Blueprint, as your team has a detailed product description.
Comprehension, as you can look at the product through the user's eyes.
Assurance, as you know the direction of design development.
Prototype
The prototype means the final design. However, it is an interactive model which is able to show a separate UX solution or set of functions.
This way, a prototype is an animated final design. It is being created for the imitation of interface usage. It may not look exactly like a ready-made app or website but should be close to it.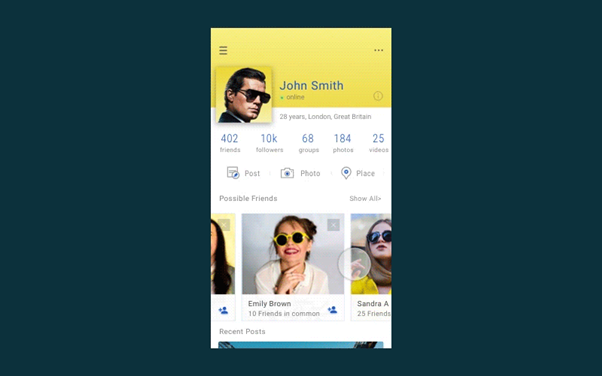 Prototype Creation
Prototyping is a stage which is usually applied after the mockup creation or wireframing. You may skip the needless stages judging from the project's peculiarities.
Whatever, before prototyping think through these points:
The way users are going to interact with your product
Possible actions for UX optimization
Some alternatives for a separate function or set of functions
Prototype Benefits
With the help of a prototype you can present the final UI and UX solutions to your client.
Also, prototyping is quite useful before the development process. As it can help to identify different bugs and issues. The benefits are:
Coordination, as your client can accept or reject a proposed solution.
Savings, as you exclude the risk of re-design.
Time, as you do not need to work on extra elements.
Conclusion
Wireframing is a plan of further design while a mockup is its detailed and colorful version. The prototype is a final design displaying how the ready project will function and what it will look like. It is not always necessary to use all these stages.
You can decide on your own which stages are needed for your project. However, it is not a good idea to skip any of these stages while working on a complicated project. Such a strategy will help you increase understanding and avoid extra expenses.
About Author
Vitaly Kuprenko is a Marketing Copywriter at Cleveroad Mobile and Web development company. We are focused on mobile and web development for competitive and winning software.
These posts are a handout from our Guest Author who works with us occasionally and provide their opinions for our regular visitors on Web-Development & Designing, SEO, CSS, Coding etc. As their details can be marked with their concerning post even we would like to add that out Guest Authors are expert and master of their own sector. If you also desire to be our Guest Author Contact Us at
submit@webgranth.com