Maintaining a blog can be a tremendous task. You need to spend hours researching, evaluating, and lastly writing persuasive articles that can help you achieve whatever content marketing goal you have. Similar to authors of books, you will perhaps have to spend the same amount, if not, even more time, endorsing your content than creating them.
If you want to have a successful content marketing strategy, you cannot simply depend on creating exceptional articles. Regardless of your goals, you will definitely need traffic to reach them. And on this part, comes the importance of effective content marketing.
In this article, we are going to discuss how blog marketing requires proper content attention, and eventually achieves the best probable results from your content.
Detecting content core
The objective of content core application is to know the difference between what topics you write and what you must write about. One of the common errors that past content marketers make, is that they were fond of writing articles about themselves or their products, instead of the stuff that their readers care about. Actually, this is a big misconception of what it means to search for your target readers.
Apparently, your product is useful to your clients however that does not mean that your audience shares the same interest. Your audience could comprise your prospective clients who are probably more interested in a variety of other topics.
Optimizing content for social sharing
Social media sites can be a truly important tool for content marketing. It is an excellent idea to ensure that you are spreading your content to your direct web of followers and fans on sites such as Twitter, Facebook, Google+ and LinkedIn. However, it is also important to know that the exact worth that these social media give it capability to extend your content beyond your direct web of social media followers. By making it simple to share your content to their personal social media accounts, you will be considerably spreading your content's reach.
How are you going to do this? Here are three ways on how to optimize content for social sharing:
Provide buttons for social sharing
Each page on your blog should have buttons for social media. You can place the buttons to the template files of your blog by using the official codes given by the social media networks.
Utilize attractive images
The next thing to consider is to have at least one exceptional image for each of your content. When your followers share your content on social media, most of the social media networks will pull thumbnail images from your content to make it noticeable in the newsfeed.
Open graph tags will let you customize the manner that your articles are shared on social media networks. If you do not know where to get these tags, you can get them from the support pages of developers like Facebook Open Graph or Twitter Cards.
Promote as it comes out or weekly
To do this, you can use an email exclusively for single content or weekly emails accumulating your finest content. This is an ideal way to retain your business or products on the minds of your customers without the need to come up with a promotion or sale every time you send emails.
Cross-promote content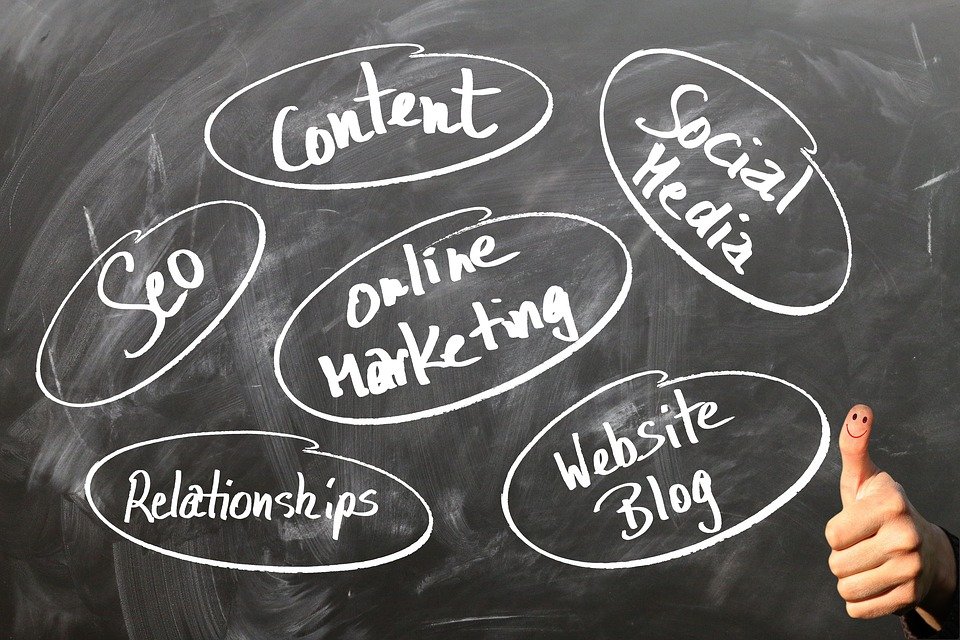 Distributing your content through various channels is important to make sure that your reach is as extensive as possible. Here are some cross-promotion techniques that you can follow:
Supplement links to other content. Publishing new contents can be a perfect way to acquaint people with your past blog post, videos, podcasts, etc. Integrate related links to relevant posts and link them to another great published content on other sites. The owners of other sites can link to your blog.
Update previous content. You can give your old content a new life by updating them. You can supplement links to your content and update them for search engine optimization. This is because search bots are always attentive to new content.
Make joint content with niche professionals. You can provide an opinion expert in your trade to make educational content that will be useful to your audience. The reason for this is that the more helpful content you give to your audience, the more they will be in-demand for them. For instance, it can be a discussion with a prominent expert or a forum on controversial inquiries.
To conclude, it is not only important that you know how to start a blog because there are other things to do especially if you want to get income from it. Apart from your great content, you also need to know how to market them; hence this article can help you go through the process.
These posts are a handout from our Guest Author who works with us occasionally and provide their opinions for our regular visitors on Web-Development & Designing, SEO, CSS, Coding etc. As their details can be marked with their concerning post even we would like to add that out Guest Authors are expert and master of their own sector. If you also desire to be our Guest Author Contact Us at
submit@webgranth.com