In a survey of B2B buyers, 70 percent of client businesses stated that it was the way the content was presented to them, and how B2Bs catered to their specific needs that won the vote and motivated client companies to form lasting relationships with B2Bs.
More than 60 percent of the movers and decision makers in the B2B buying circuit won't budge unless they've researched a product/service thoroughly. If your targeted keyword isn't figuring prominently in search engines, your B2B is likely to lose business heavily daily.
CEOs of small and medium enterprises may not be aware that the unsung hero of every success story is SEO. Search engine optimization or B2B SEO paradoxically remains one of the most undervalued techniques for attracting B2B clients and new customers.
B2B SEO experts maintain that SEO creates a paradigm shift in the way B2Bs products/services attract traffic, and growing SMEs should know how SEO works and guarantees cutting edge superiority that dominates the niche.
5 Significant Ways B2B SEO Works to Integrate You With Google's Algorithm and Client Behavior
1. Projecting You as an Authority in Your Domain
Google, powered by AI-enabled algorithms, has smartened up to unearth the real intention beyond the search query that the client initiates. SEO has also shifted gears, rethinking your keyword strategy to focus exclusively on building authoritative topic clusters around the content that sparks client's interest.
How SEO Weaves the Magic with Step-by-Measured-Step:
Research and probe the niche in-depth to understand the language that the clients use to express their needs.
Zero in on the keywords that ideally capture the customer's intent.
Create topic clusters to maximize customer retention and improve conversion.
Maximize the quality of content, ensuring that the customer gets the information he searches.
2. Personalizing Content to Canvas the Customer's Personal Preferences
It's not enough that the content has the right keywords strategically positioned; you need content that is customized to touch all the pain points of the customer. We've already noted that personalization is what motivates 70 percent of clients to come to B2Bs.
How SEO Connects You Symbiotically With the B2B Audience:
Keeping abreast of the changing moods and trending developments by aggregating data through emails and customer mobile surveys.
Using the data to adapt B2B marketing strategies to accommodate and address client preferences.
Positioning SEO optimized content that directly answers client pain points in a manner that enhances the visibility of your service – informative blog articles, product demos explaining how your solution unfolds, podcasts by authoritative speakers, and educational white papers.
You're identifying the problem, educating the client, and delivering the solution all in one go.
3. Moving Beyond the Client's Search to Address the Client's Intent
The best SEO practices aim to focus their attention on the content that hooks the customer search through the right keywords and goes above and beyond those keywords to address the real intent of the customer.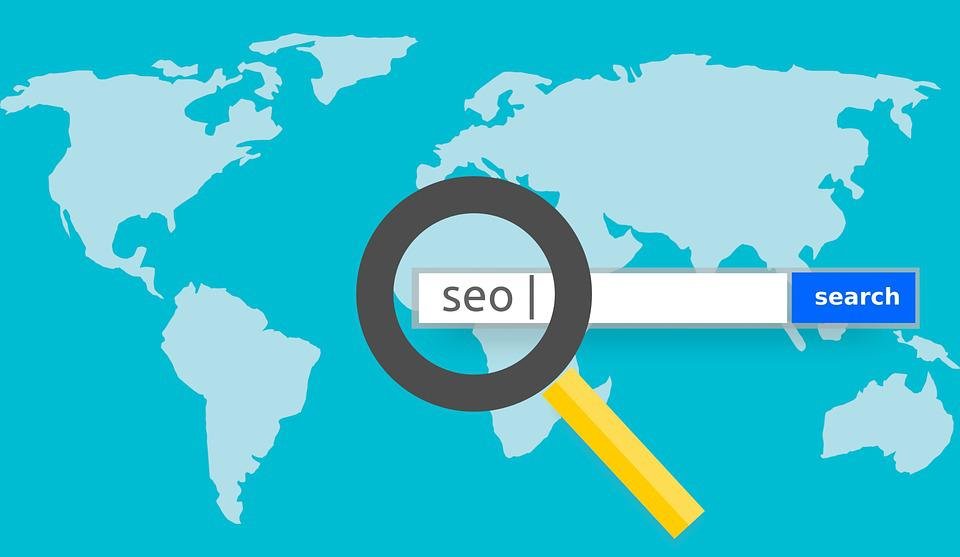 How SEO Projects Content as an Intent-Fulfiller:
Studies how content relevant to your niche is figuring in the top twenty results in a search engine's first-page result.
Probes how effective the top search results are in answering search queries and enhancing the user experience.
Analyzes how your competitors are ranking in the top twenty search results, and the extent to which competitor pages are fulfilling client's intent.
Through the data, SEO makes you aware of what motivates a client to remain invested in a particular product or service. It makes you evaluate what you need to invest in your services to make it competitive. Most of all, SEO motivates you to offer a compelling reason why the client should choose your product.
4. Meeting the Challenges, and Harvesting the Opportunities of Voice Searches
With smartphone users estimated to peak at 3 billion users by 2020, and voice technology services like Alexa, Cortana, Siri, and Google Assistant reshaping the technology landscape, voice searches are increasingly being used by the buyers to discover services and connect with B2B brands.
How SEO Adapts to Voice Search:
From distilling search intent to specific keywords, SEO navigates to the long-tailed keywords peculiar to conversational querying.
The keyword strategy branches out to encompass all possible searches for the standard queries.
SEO discerns where a customer is positioned in the sales funnel. For example, the client query could begin with "What is B2B SEO?" and follow up with "How does B2B SEO work?" If the client asks "Where are B2B SEO services near me?" or "When do I approach B2B SEO specialists?" it's safe to correlate that the client is nearing the end of the sales cycle and is a prospect worth converting.
SEO makes the website mobile-friendly because mobiles are the likeliest channels routing voice searches.
SEO positions company address, contacts, working hours and helplines where visitors can access them quickly and embeds rich snippets within content to enhance customer retention.
5. Improving Click-Throughs With Fine-Tuned Meta Descriptions
Keyword-boosting content is excellent for attracting the clients, but make it easier for the Google to locate you, index your page, and rank you in the search results. SEO achieves this goal by optimizing Meta descriptions with the right keywords – this simple strategy makes it possible for Google to enhance your visibility when the client searches stream in.
How SEO Optimizes Meta Descriptions to Alert Google:
Adds the keywords that correctly match incoming searches to enable Google to green light your page.
Optimizes the length of the Meta description, taking the cue that brevity is the key to successful communication with the client.
SEO tweaks the Meta description to act like a banner advertisement that engages interest, makes for compelling viewing, and keeps the content relevant to the search query.
Conclusion
As you've learned, considerable strategic research and in-depth analyses help power SEO tactics that boost B2B business dynamics. What's more, SEO is uniquely positioned as a tried and tested blueprint that pays rich dividends over the long-term, as successful B2Bs will testify.
Want to see how B2B SEO actually works? Then look no further than Bosch, Deloitte, Barclays, and Upwork that blazed inspiring B2B SEO journeys in 2018; success that you can effortlessly duplicate with your company.
These posts are a handout from our Guest Author who works with us occasionally and provide their opinions for our regular visitors on Web-Development & Designing, SEO, CSS, Coding etc. As their details can be marked with their concerning post even we would like to add that out Guest Authors are expert and master of their own sector. If you also desire to be our Guest Author Contact Us at
submit@webgranth.com