How Artificial Intelligence Influences eCommerce Marketing?
In this tough competition, each business is getting smarter. The idea behind is to get the best for you so that the customers will love to stay with you. Artificial intelligence is one such approach that holds a big part of putting innovation and human-like thought-process to different eCommerce brands.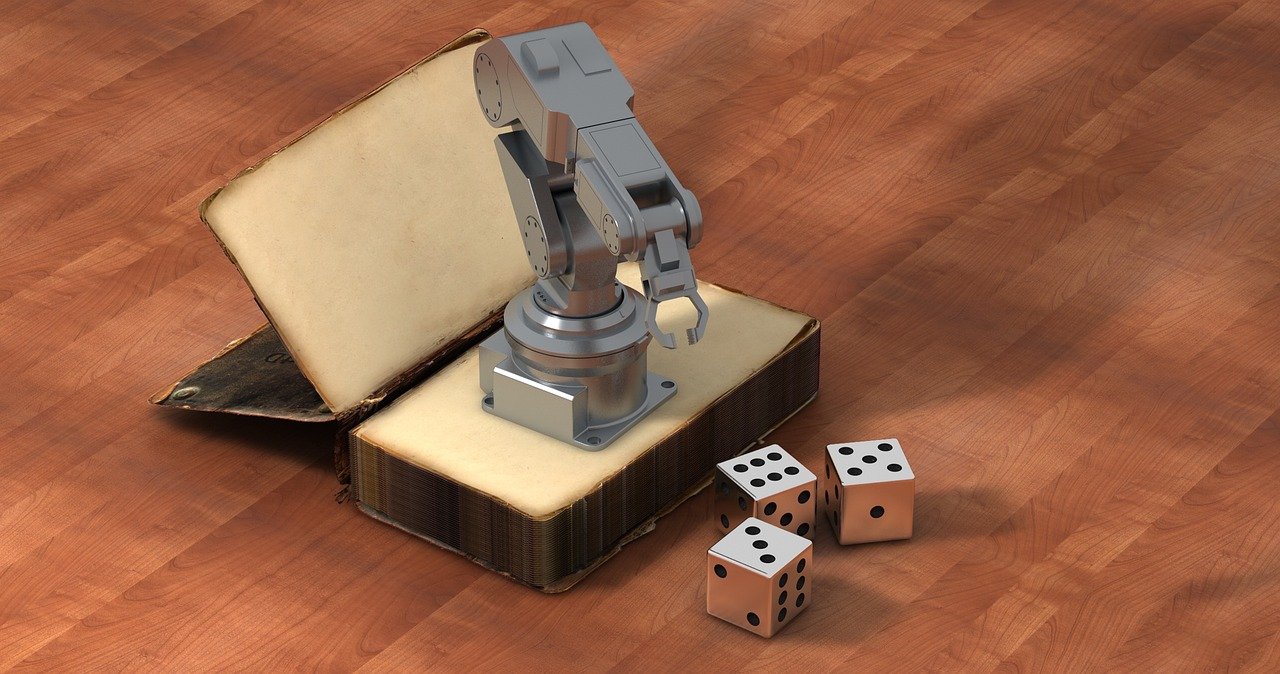 Artificial intelligence is the technology behind recreating the human intelligence in the artificial manner by developing a software that understands repetitive human habits. Numerous industries of the web world have embraced artificial intelligence (AI), but Magento web development deserves a special applause for the way it uses this concept.
AI helps different eCommerce companies get closer to the customers and work efficiently with the fresh ways for a much brighter future. It is not merely about sprinkling few pretty features into your design. Rather, the entire data structure must be built again. Moreover, you should rethink for the ways you follow for your eCommerce business.
Now, the question arises. What is so special about amalgamation of Magento e-commerce development in the context of AI?
Let's get this answer in below-illustrated facts-
Better Purchase Options
eCommerce has progressively reached to a different level of success where each day rises with something fresh and innovative. It is like icing on the cake to connect AI with your web store. The natural human behavior of moving to a store and touching the product for a feel to take a well-informed decision for purchase was conventionally accepted.
A good idea today is to look at the screen of the smartphone and analyze image and descriptions for improved purchase decisions. The sheer convenience of getting product delivered straight to your home cannot be considered secondary.
Above all, eCommerce has introduced a new way of redefining its business operations by unlocking AI and testing with unimaginable proportions.
AI With Robotics
It is not new that AI and robotics have been good partners in the town. The robots are proficient enough to read RFID tags and this is the gateway to enter. Since every customer's order cart has a unique ID, these bots can easily identify when a filled cart is ready for dispatch. This saves several precious productivity minutes.
This process simply provokes AI to reshape the e-commerce user experience keeping in consideration that it is fueled by new-age technologies like machine learning, robotics and virtual reality.
Sustainable Customer Service
Proper customer care is an inevitable aspect of today's business. Studies said that around 73 % of the customers tend to like brands particularly because of their appreciating customer support service. Customers prefer human interactions to get quality customer care and this is the reason major businesses are making it an integral part of their expenditures.
Technically, it is 6 times cheaper to retain a customer instead of bringing a new one. And, if a customer has negative impact, it results in 10 more unsatisfied customers due to bitter feedback. So, if a business wishes to retain its customers, adequate customer support is essential.
With the latest advancement in AI and machine-learning, customer care is now comparatively cheap. Conversational chatbots are becoming popular today. Companies are merging real customer care departments with AI-based solutions.
These products extend the reach of any business and improve their communication width. This resulted in an effortless customer care. It means that companies can assume boosted growth and more marketing opportunities in coming time. There is no excuse for eCommerce brands that still do not take customer care on priority.
Modern Technology in Trend
In today's time, technology is rising day by day where IoT is a big part. The web of today is a connected set of computers and similar devices connected together when gets fit on the Internet of Things. Just like a smartphone, every other object is connected to the modern day internet to make life easier. It goes includes printers, smartwatches and even cars. All of these devices use a combination of AI with some smart appliances to act cleverly for you.
Image Segregation
There might have been some instances when you came across something that you liked a lot but you don't know its name or the place from where to buy it. AI is winning the game with its capability to understand and classify the images. So, you can even find the name of something that you have not even searched.
You can quickly snap a picture of shoes while walking over the lane. Now, you can use apps to check where you can buy the exact shoes. With this, buying your preferred choice is an easy go. Amazon is already in the race of providing this feature where you can point your camera and this app will identify the product and drag the same into your cart.
Mobile Shopping
For mobile users, there is a big impact on browsing versus buying gap. Only 16 percent of eCommerce dollars are spent via mobile and AI-based technologies run to close it. It is a large window of opportunity for businesses. The big firms are already pioneering the machine-learning process to get a competitive advantage.
Some shopping assistance apps such as Mona or AI apps by famous brand called "My Starbucks Barista" have a single goal to make mobile default shopping domain. This in turn will close that revenue gap and desktop shoppers will always be on the top.
Companies who have a desire to exploit this trend are suggested to include mobile app development and reliable mobile UX efforts in their growth strategy.
Data As New Currency
The technology of today uses a centralised repository of all customer data including browsing behaviour and purchases. Here, data is the new currency in the growing age of AI-powered eCommerce. The E-commerce departments have the option to centralise their customer and order data, thereafter augment this data profile. For this, it is necessary to integrate eCommerce, marketing and back-office technologies altogether. Its existence can be seen in few companies as an initiative but major one of them have not yet started.
So, What Will Be Your Next Step!
It is a fact that major concern of the Magento eCommerce development is on better user experience and quality content. After all, this is what AI and firms compelling machine-learning products are focusing on. Google, for example, likes to emphasize the importance of user experience.
With more details, instant product discovery option and the growing pace of online shopping, the average attention span of an online user has decreased up to 30 percent in the past decade.
Practically, you have even less time now to capture users in the convenient way by showcasing exactly the same products that they are looking for. It is also good to use content that can give your brand a platform to build a strong user relationship.
Now, the SEO features and other technical marketing tools are less focused as compared to artificial intelligence and app-based shopping assistants.
Filling That Gap
AI has a broad aspect in the eCommerce realm to make the things smarter than before. Several complicated tasks can be easily resolved by making a fine amalgamation of Artificial intelligence with machine learning. These are payment fraud detection, customer support, product recommendations and even moderation of product images.
There are 2 major complexities to consider, namely work complexity and data complexity. When both of them are high with unstructured data, it is essential to integrate AI.
AI comes with high cost, existing legacy infrastructure and need of bulk of data. Considering all these aspects, it becomes a necessity for the businesses to integrate AI within eCommerce websites with minor augmentation. It is better to fill out these gaps in those systems that you want to automate.
A good kick-start will be to automate the customer support with intelligent chatbots. For customer satisfaction, it is advisable to integrate product recommendation engine based on machine learning. Platforms like Google cognitive services play a major role in the above context.
Ideally, AI can be integrated as and when you wish it to be. But, for the best results, an optimum way is to feed the system with all kind of the interactions under a unified system. After that, the entire layout is given to the control of the AI-based solution. It will do all the heavy lifting and in turn gives relaxing experience to the visitors in the exact manner as expected.
Wrapping Up
It is obvious from this discussion that AI is indulging in almost every sector. eCommerce Magento development is the major affected field here to cater to the needs and attention of the visitors. With this, a marketer can recommend products and services in the most effective manner. The interesting fact is, this must relate to the consumers. Above all, the visitors can find the products in a conversational manner so that it will appear like you are talking to a real person. Let's see what is more in the bag of advancement. Fingers crossed.
These posts are a handout from our Guest Author who works with us occasionally and provide their opinions for our regular visitors on Web-Development & Designing, SEO, CSS, Coding etc. As their details can be marked with their concerning post even we would like to add that out Guest Authors are expert and master of their own sector. If you also desire to be our Guest Author Contact Us at
submit@webgranth.com