Here is How You Can Create a Winning Marketing Team for Your Startup
In today's ultra-competitive landscape, starting and running a successful business isn't for the faint-hearted. You have to make an impression on your customers when the industry big guns are already wowing them with all they've got.
Your competitors are moving ahead at breakneck speed and even though you're just starting out, you'll have no time to dip your toes in water. It is for these reasons that start-ups need strong leadership that is capable of recruiting a talented team and motivating it to carry the business forward.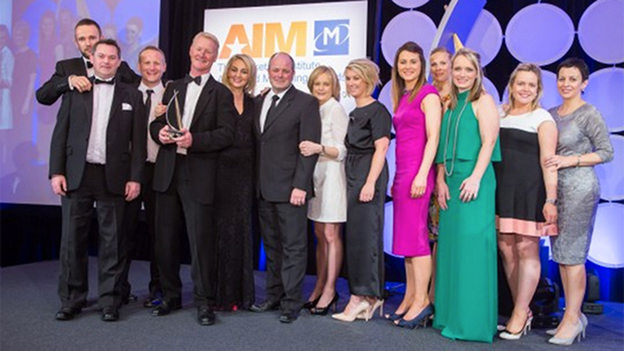 Image Credit: ddfhb.ie
Any structure is only as good as its foundation, so you need to develop concrete processes from the very beginning. All start-ups need to pursue aggressive marketing in their initial days in order to announce their entry into the industry and develop a unique and appealing brand positioning. Therefore, you need to ensure that you develop a strong marketing team that not only understands your vision but is capable of furthering it. So, how can you build a marketing team from scratch? Just follow the steps below and you should have the information you need to develop a winning marketing team:
Understand the modern role of marketing
Marketing has long progressed from its conventional role of presenting a product to the market. A fast changing environment and modified consumer behavior require marketing teams to play a strategic role in businesses. Consumers nowadays focus more on personal value as opposed to product features, therefore, your start-up needs to offer a superior customer experience. This can only be possible if you recruit a marketing team that not only understands customer preferences but is also able to guide your company on building long-term relationships with customers. A thorough understanding of this new role of marketing will allow you to hire resources who are capable of engaging, serving and retaining customers.
Define the team structure
Every modern marketing team must possess the following critical functions:
Content management: The content management team will be responsible for devising the social media strategy and developing content aimed at carrying your consumers from awareness to conversion i.e. adopting your product/ service.
Business acquisition: The business acquisition team will be responsible for lead generation and developing a strategy for acquiring initial customers for the business.
Monetization: The monetization team will be responsible for maintaining lucrative relationships with customers.
If your budget allows; go for a deep hierarchical structure where you have multiple people in each role that are designated to carry out specific tasks. If not, you should ideally recruit one person per function.
Prepare fundamental documents
Before you start bringing people on board, it will serve you well to prepare all the fundamental documents that will allow you to steer operations. This is necessary since start-ups have to face tremendous work pressure and therefore you won't find the time or energy to cater to queries and resolve minute issues. So, be sure to spend time to develop the necessary department-specific documents such as:
Job descriptions and KPIs
Job descriptions apprise new hires pertaining to their job's responsibilities as well as requirements. Moreover, key performance indicators or KPIs are measurable values that portray how effectively company targets are being met. A detailed JD will allow employees to know what is expected of them and will eventually serve as a basis of their performance appraisal. It is also essential that all recruits sign their respective JDs upon resuming their roles as it increases ownership of the job's responsibilities.
Job descriptions should ideally contain the following five sections:
Position information such as title, direct reports, department, etc.
Job purpose
Key accountabilities
Key performance indicators
Competencies
Department policies and SOPs
It is absolutely essential that you devise policies and procedures that will govern employee activity. The reason for this is that start-ups in particular tend to be extremely dear to the entrepreneur(s) and therefore they usually have strict notions about how they want their teams to function and behave. Since your company is new, how your teams act will act as the basis for the future operations. Therefore, it is imperative that you develop an ideal company culture and core values via these documents. Ideally, these policies and SOPs should inform employees about all they need to know in order to be a valuable resource.
Make great first hires
As mentioned above, you are setting the stage for your company's future, so you need to give utmost importance to your initial hiring. Here's what you need to keep in mind:
Attract top talent: Your first marketer(s) should have it all! They need to share your devotion to excellence, must possess high-level degrees in marketing and must exhibit compliance to your company's values. Here it would be beneficial to attract applicants from leading institutes who are not only equipped with marketing theory but also have relevant industry experience. Your initial team cannot have the luxury of knowing only one facet of marketing, rather, they need to be aware of all marketing functions so that they can help you form a strong basis for your marketing department.
Have a detailed orientation: One thing that will relieve tremendous burden and will enable swift operations is a detailed employee orientation. You can designate the first week to apprising your marketing team of company values, polices and mission. They should be encouraged to ask questions and interact with one another so as to increase familiarity.
Evaluate and Reward
As your team is new, it will be beneficial for you as well as your team to have a brief appraisal after the initial six months. The appraisal should be aimed at conversion of their employment status from 'on probation' to 'permanent'. Such an appraisal will allow you to evaluate their performance and identify their strengths that you can capitalize on. You will also be able to spot areas of improvement which you should work on as soon as possible. Moreover, they will tell employees all they need to know about the company's expectations from them which will help them mold their future performance.
These steps will allow you to form a functioning marketing team that will be capable of steering company success.
These posts are a handout from our Guest Author who works with us occasionally and provide their opinions for our regular visitors on Web-Development & Designing, SEO, CSS, Coding etc. As their details can be marked with their concerning post even we would like to add that out Guest Authors are expert and master of their own sector. If you also desire to be our Guest Author Contact Us at
submit@webgranth.com