Great Collection of Social News Sites for Web Designers
Everybody knows that Social news sites are really the inseparable part of the today's life, where we need every minutes update to compete and beat our competitors. Whether it comes to the design or development field or any others, social news sites provides useful resources and valuable information which helps us to stay update with the current trends of the market. Especially in the field of designing, web designers need to know know what's going on, the trends, the breaking news on the web and so on.
In such a situation, social news sites serves the purpose well; it serves as the reserve of information for all those who are seeking for breaking news on the web as well as searching for new topics to post on their websites as these days whatever the latest things happens in the online community is discussed on social news sites. Thus the readers who visits these sites becomes able to get the latest updates; they can even share and vote on the news, stories, images, or even links of an article that is development related.
However there are lots of social news sites online which provide the latest information and let you stay updated with the latest things, but among them many of the sites specializes in providing news on web design, while many others cover a wide range of topics in web development and the online community itself. We are hereby enlisting some of those sites that solely focus on the web design. These websites will prove very useful for the community of web designers and web developers and let them connect themselves with the discussion on the different topics posted on these websites, which in turn can develop and enhance their knowledge on the related fields keeping them ahead of the others. Let's check out the comprehensive list given below:
Graphic Design Links and Tutorials
Graphic Design Links is a social bookmarking and sharing site where you can submit and vote on Graphic Design stories. It is  is a great source for social news and networking that provides updates regarding graphic Design & Web Design Forum, Online Backup, Logo Design, Leaflet Printing, Trade-show Ideas, Graphic Design Blog, Illustration Design Blog, Photography Blog etc.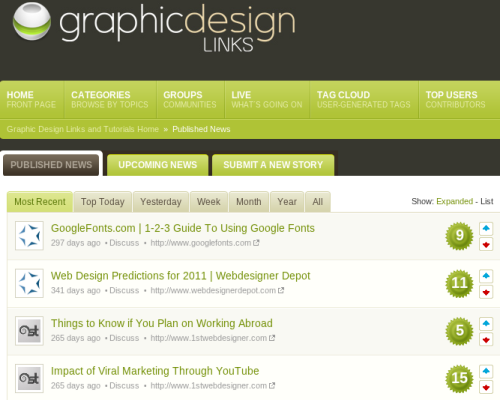 Pixel Groovy
Pixel Groovy is a social bookmarking site for Photoshop, Flash, Illustrator, 3D Applications, Web Development, etc or simply we can say a user controlled tutorial directory, which provide the members with the control and not editors, to decide which tutorials are worthy of being published and which tutorials aren't. It assists the designers filtering and setting a level of quality in the tutorials seen on the front-page.

Joyoge Designers Social Bookmarking
Joyoge is one of the well known social news sites for web designers that offers design news, trends, resource inspiration and many other useful information for graphic designers. It is a high quality design bookmarking site proving highly informative for the web designers.

Design Newz
Design Newz serves as the best place for quality web design news where interested readers can find web design, inspiration, arts, graphic design, Photoshop and more hand picked design news and information from the best of the design community. This site features hand-picked articles, resources and tutorials written by designers and developers from all around and has has grown to be the de-facto source for the latest web design news on the Internet.

The Web Blend
The Web Blend is a well known website designed for the community of designers, developers and tech junkies; it keeps tech associated personalities up-to-date with a summary of the latest in web related news and trends.

Design Moo
Designmoo is a design community that offers opportunity to discover and share quality design resources. It brings together the latest news in the design community from thousands of sources and is known as fame community for discovering and sharing free PSDs, vectors, textures, patterns, fonts, and more.

Fav Share
This is one of the most sophisticated social news site for web developers, designers and bloggers too where they can find latest web related news and trends.  It is the perfect platform for everyone who wants to know the latest and best articles around the web.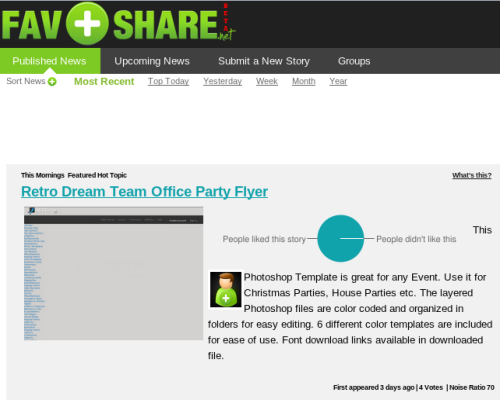 Design Bump
Design Bump is a popular social news website for web designers wherein they can share, save, and discover the best design related material from around the web.

WP Topics
WP Topics is the perfect place to find out the  most relevant news, useful tutorials & influential voices in the WordPress universe, all in one place. Here, web developers and designers can find the latest updates taking place in the WordPress universe.

Developers Niche
Developers Niche is another great social bookmarking site especially dedicated to web developers and designers providing them useful and quality content links.

Cancel Bubble
CancelBubble is an extremely useful collaborative news site having a collection of useful links by and for professional web designers and developers. here, web designers and developers can discover and share content that really matters.

Nest Dev
Nest Dev is a premiere social news site dedicated to Mobile developer and Web developer. It is the place where everyone can bring interesting links and share the latest news, articles about web developments.

Dot Net Kicks
DotNetKicks, as the name reveals, it provides .Net related news to the designers and developers. It  is really an awesome community based social news sites for designers and developers especially providing news dedicated to .NET development techniques, technologies and tools including ASP.

Za Box
ZaBox is a design related social media bookmarking website, offering daily design news, tutorials and resources from the best websites in the design industry. It is the best place to find out valuable resources in the  favorite design fields, vote for them or submit your own and get voted.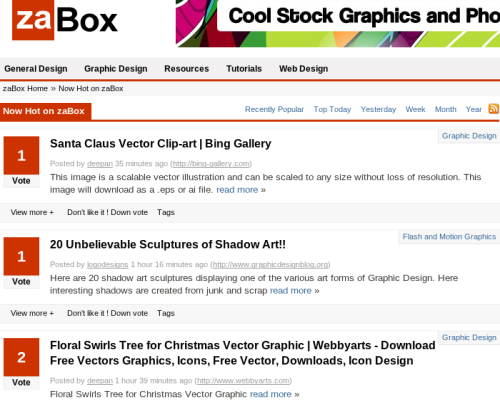 Pixel 2 Life
Pixel2life is one of the largest tutorial search engine on the internet and is the excellent social news sites for web designers containing thousands of tutorials on web design and development. It makes learning simple by providing largest collection of tutorials on web.
Tom Hardy is an experienced professional working at
Sparx IT Solutions - Big Data Analytics Company
. He is engaged in providing the well-researched business solutions to various companies. The solutions are offered after analyzing the related business data with the help of big data techniques. Also, he has knack for writing and posts his blogs on reputed websites.