Graphic designing is the combination of science and art to convey the message to your viewers through visuals. The technology has been used for so many years and accepted as a standard mode of communication. Of course with the changing of time, it has given wonderful, user-friendly tools by which graphic designing has gone at par. Web designers are needed to make appealing web pages and that only happens with the help of graphic designing tools.
Appearance of any web page or website is the core thing that people notice at once while visiting any page. While surfing online for some stuff relevant to their query, the viewer will be most likely to click on the website and what he/she finds will be creating an impression on his/her mind. The design sometimes is very appealing and creates and greater impact on the mind whereas it is sometimes very bad that visitors go back instantly leaving the page immediately. Thanks to the technology that now you can get the best of the best website using graphic designing tools.
With the explosion of graphic designing in our world today, we see interactive flash websites, video games, and much more. Moreover, there are specific tablets/laptops configured so that these graphic tools are workable and you can brilliantly create amazing designs out of it. Some of the most popular and powerful graphic designing tools are at your disposal. From small code library to stylishly matched icon sets, it makes it easier for you to carve a creative design and that too in a minimum of time.
Adobe Creative Suite
It is one of the highest regarded programs meant for today's photographers, designers, producers, etc. It is a complete portfolio of the programs ranging from Dreamweaver to Photoshop to Encore to After Effects.
InDesign Secrets
It carries the references of the notes of the designers who prefer keeping up with the cutting- edge technology. The website features updates, software programs and pointers on how to get the most of your graphic design.
Visual CSS Tools
It is a web based visual CSS generator with many features that several web based gradient generators lack.
Icon Finder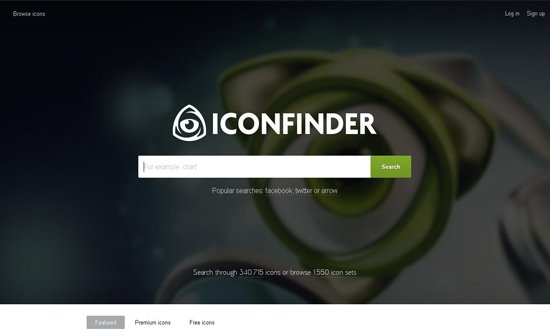 Icon finder is the resource that lets developers and web designers to find supreme quality icons in efficient and easy way.
PageCrush
It is an aggregate of the designs with the presentation focusing around the creative professionals showcasing their best work. The aim is to foster stronger community for the designers.
Gliffy
It is a program that helps you create floor plans, flowcharts, technical drawings, sketches and more.
Stat Silk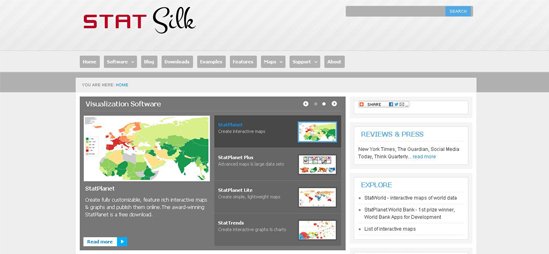 It is actually an app by an award winning App Company named StatPlanet. It is widely used for mapping and visualization.
Favlcon Generator
This one creates a "favorites icon" for the website that appears in the browser and the bookmarks when the website is being used. This helps improve the brand awareness for the web designers and the users.
Like these and much more are on the lists when it comes graphic designing tools. These tools actually make your work easier and make it look effective and creative than ever. These are essential tools that will help you get started; grow in your career in graphic designing. Surfing the Internet you are certain to come across that might prove useful in getting your creative juices out. Some of them are freely available for the download, whereas some has to be paid, you can shortlist them according to your requirements and use it. Now all you have to do is combine it with your creativity. For Illustration you can visit our site – www.illustratedmaps.com.
These posts are a handout from our Guest Author who works with us occasionally and provide their opinions for our regular visitors on Web-Development & Designing, SEO, CSS, Coding etc. As their details can be marked with their concerning post even we would like to add that out Guest Authors are expert and master of their own sector. If you also desire to be our Guest Author Contact Us at
submit@webgranth.com