As an extensive web service launcher Google has become a well known name today along with all of the Google products rating at the top of World Wide Web. Today we cannot expect our lives without the helping shadow of all the power pack Google products through which we all are making our daily tasks successful. Google has become a very hard working body today as it come out every next day by coining a new product which is outstandingly helpful for all professionals, students and other people as well.
With all of its helpful products Google is availing great range of services in many arenas. Gmail, Google search, youtube are some of the products from Google that can be counted among the most wanted products without which one cannot expect his/her sustenance.
The most beneficial part of Google's products is their availability as they are available for free on internet i.e. anyone can get them and access them from anywhere with simple clicks. By using Google Products we can save our lot of money from buying heavy software from renowned operating systems. Today Google has almost the largest network of web application and tools all over the world with endless discovered and undiscovered products till date. All of the Google products are highly excellent in performing absolutely high end tasks.
In this post we are detailing about the 40+ Google products proving their capacity and efficiency in the industry. With the help of this discussion you can easily make your pick and decide upon using the most desirable Google Product.
Below is the List of 40 + Google Products for your help:
1. Google Plus
Google Plus is a product from Google which is basically an amazing social networking medium it lets you socialize effectively with your friends and family. With its circles, hangouts and sparks features you can actually have great networking experience.

2. Google Alerts:
Google Alerts is a kind of alerts in e-mail form of latest happening from google results. The alerts can be based upon the query made by you with your account. You can even search for many topics of your interest here.

3. Google Earth
Google earth is an amazing product from Google that let you find out the geographical information of various buildings, places easily on your finger tips.

4. Google Blog search:
Google Blog search is product from Google that keeps it focus on blogs and helps the users to search blogging network more efficiently.

5. Google Reader:
Google Reader is a product that keeps track on popular news sites and available new content on the websites. By using this product you cannot miss any news. One can also share the items with friends by providing relative links

6. Google news :
Google news is an automated news site that avails all the burning news sources from all over the world. Here readers can find out related news and follow the information.

7. Google Browser Size:
Google Browser Size gives you an idea of the sizes of browsing windows to people visiting Google.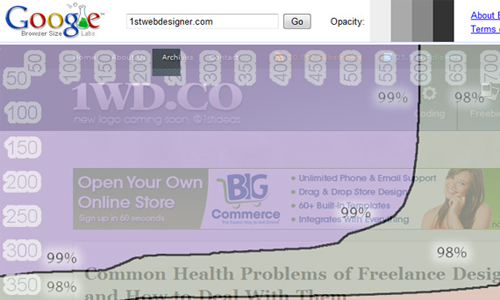 8. Google sites:
Google site is software which is free and easy to use in order to share various related web pages. This product helps you for creating classy web layouts and collect information for controlling and maintaining the site.

9. Google AdWords Editor
AdWords Editor is completely free application from Google that helps in supervision of adwords campaigns. One can use it as a powerful tool for download your accounts with power pack editing tools.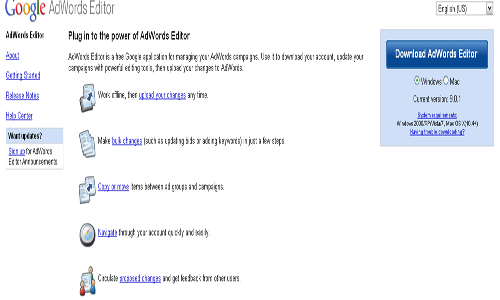 10. Online Google Talk
Online Google Talk is great tool from Google that enables one to interact with your family and friends easily. It is enabled with video chat option which is easy to operate.

11. Google Desktop
Google Desktop is a feature full product from Google that let your add several Google apps and tools on your desktop. With this amazing tool you can access all your required Google products right from your desktop.

12. Google Bookmark:
Google Bookmark let you save the shortcut links of your favorite and important web pages. You can easily navigate them according your choice and preference. Google bookmarks are special that let you store your links into your accounts.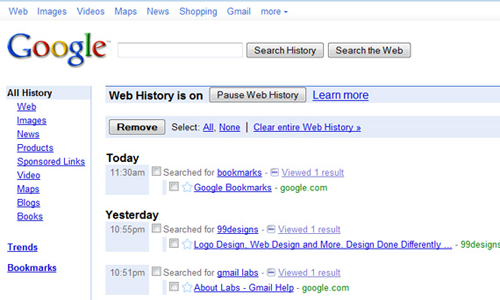 13. Google Quick Search Box
With Google Quick Search Box one can search for any item under the sun. it also let you launch your applications through your online accounts and your systems easily.

14. Google Picasa
Google Picasa is an absolutely free picture editing software that let make your pics look great. Here you can share your pics with your networks very easily.

15. Google Trends:
Google Trends let you make a comparison of the entire favorite topic all over the world. One can enter the various topics and make a comparison by calculating their searched times. This tool also let you know that how many times topics written by you have been generated on Google on its new stories.

16. Google contacts:
Google contacts is a product availed by Google to maintain all your contacts easily with aligned places to store, share, import from other contact lists. You can even save the contacts here with different groups as well.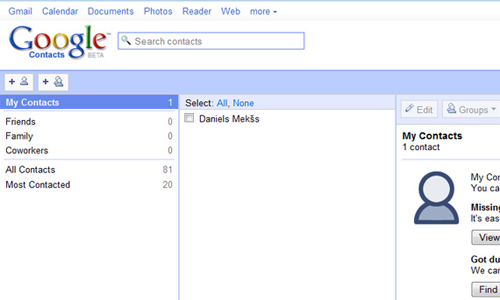 17. Google Mail
Gmail is the most effective service from Google which was basically coined with an idea to make e-mails more efficient, quick and intuitively useful for the user.

18. Google Pack
Google Pack is an effective product from Google which is free to use and can be used within few clicks. This comes with a package of all services from Google effective in enhancing the productivity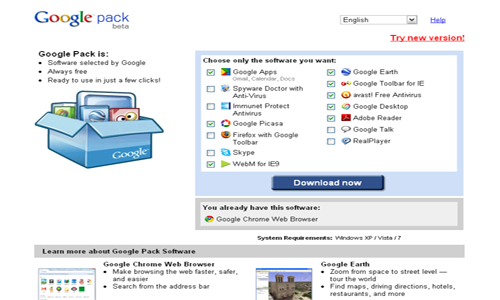 19. Google Docs:
Google Docs is product from Google that let you share your work online and let you access documents from all the places. With this one can easily manage docs, presentation, surveys and many more things too.

20. Google tasks:
With Google tasks one can add several new tasks, dates, notes, and check upon them too. You can access this task tool update them everywhere from your Gmail, Google mobile and iGoogle.

21. Google Knol :
Google Knol is product that focuses upon including articles written by the users on a wide array of topics. This tool basically allows one to share the knowledge by communicating, sharing, collaborating various project with the people around the world.
Knol is a Google project that aims to include user-written articles on a range of topics. Knol allows you to communicate, collaborate and share your knowledge with the world.

22. Google Moderator:
Google Moderator is a great product that permits the various communities to submit their votes on various prevailing talks and events. This works as a suggestion forum.

23. Google checkout:
Google checkout is an amazing product from Google that let the users of around 140 countries to make purchase online with their debit and credit cards. This is product that massively increases the sales with its effective features.

24. Google Shopper:
Google Shopper is a helpful tool that helps you find out the information over various numbers of products. This is product from Google that track down the various products with the cover, frame, barcode and text codes as well.

25. Google Dashboard:
Google Dashboard is amazingly a tool that permits the Google account owners to view all their personal stuff on servers. This is a handy and easy method to manage the Google account and update them regularly.

26. Google Art Project:
Google Art Project is a product that let you explore all the museums all over the world. Through this one can view a lot of art works and discover the various art pieces with zoom levels. With this tool one can effectively create a clear collection of masterpieces and share it too.

27. Google Web Elements:
Google web element is a product that allows the users to add the most liked goggle product on your website.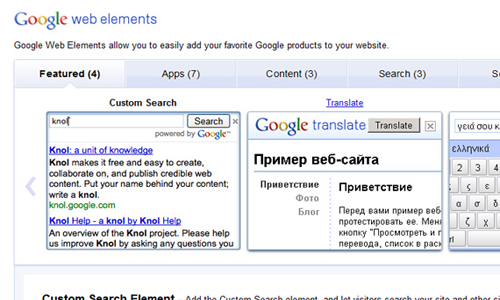 28. Google's DoubleClick:
Double click from Google is a product that avail management of advertisements and solves problems of companies mingled in advertising industry. Double click is a beneficial product in online advertising and use by most of the publishers, marketing managers, ad networks and various agencies as well.

29. Google reCaptcha:
Google's reCaptcha is an amazing service that defends a site from the attacks of Spam, malicious and several other kinds of attacks too. Captcha is an automated test that creates difference between humans and computer operated systems.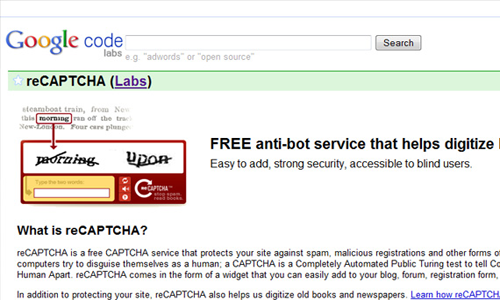 30. Google Pinyin
Google Pinyin is a product that amazing input method designed by Google china. This is product that works with almost all popular operating systems.

31. Google Code Search:
Code search from Google is a tool that helps one to find out the defined function and code samples used by providing a place to locate the source code which is easily accessed and hosted publically World Wide Web.

32. Google IME
Google IME comes as complete set of typing tools used language editor. One can operate this tool on many languages as it supports more than fifteen international languages.

33. Page Speed Online:
Page Speed Online is a great Google product that helps in analyzing the web content of a web page and also provides suggestions to run the pages faster. With this process one can reduce the page loading time and relatively increase the conversion rate too.

34. Google Webmaster Tools:
Webmaster Tools from Google helps the developer to make the website easy and friendly with Google. With the help of these amazing tools one can actually monitor how Google manages the ranking, indexing and crawls on your website.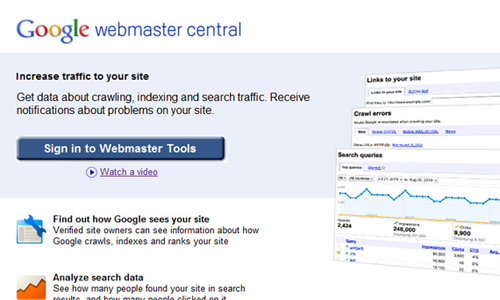 35. Google Web Toolkit:
Web tool kit from Google is a great kit that helps in developing various browser based applications. The motive of this product is to facilitate with high performance web applications.

36. Google Code Labs:
Google's code lab is a nice product basically used for testing the base of various experimental features. This is great place if you like to experiment with new coding ideas and wish to test upon them.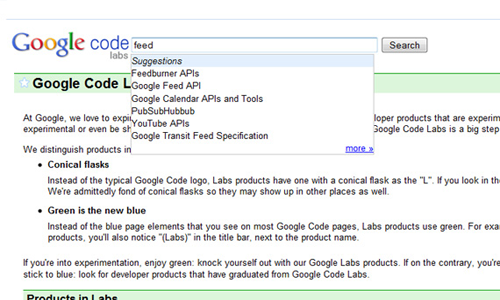 37. Google Voice Actions:
Google's Voice Actions is an amazing Google product made for android that let one have full control over cell with your voice command. One can make call to contacts follow business, send texts, browse internet, and perform various related tasks too. This is wonder product that even let you find out the direction with voice commands.

38. Google Installable web apps:
Installable web apps are way of making website application for Google chrome. One can easily find out various installable web applications with chrome web store.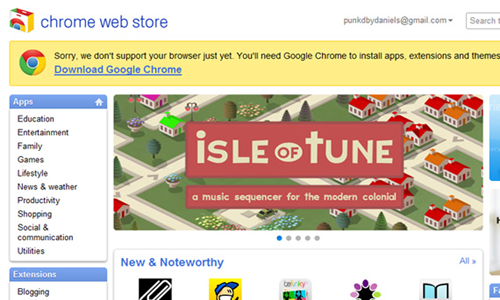 39. Google Fusion Tables:
Fusion Tables from Google is kind of data management application that also publish the data in a modern way and host it very easily. It manages, collaborate, visualize and tabular data online.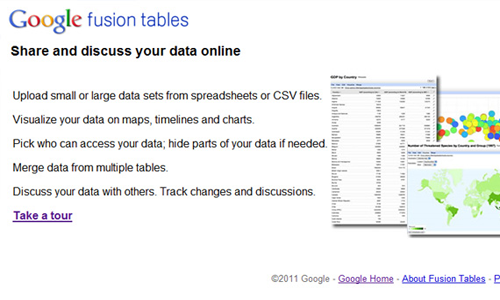 40. Google chrome
Google chrome is a beneficial web browser from Google with endless power pack features. This is a web browser which is effective, fast and responsive.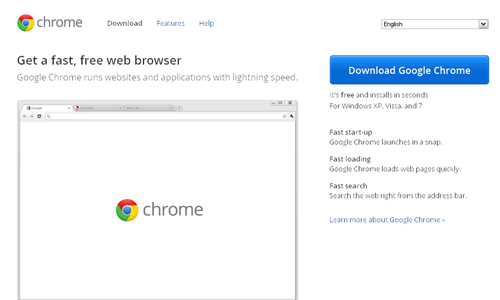 41. Google Youtube
Youtube is an amazing product from Google that let you share, watch and promote endless videos online. This is a good medium to explore the video information of various products and services. This service let us watch latest news, weather reports and several other latest videos from all over the world.

Leander Crow works at
Webby Central
as a veteran web developer. He has a passion for technology, coding and design and has coded for award-winning names in the industry. He is also a freelance writer who has helped many web development firms build an audience by sharing informative write-ups.