Google Plus Direct Connect-: The A to Z of an Amazing Feature
A new feature has been launched from Google+ in form of Google Direct connect, with this feature one can directly connect to the Google+ page of the company by typing a + symbol before the company name.
In this post, we are availing you an alphabetical run down which is going to reveal the real surprises for you by unveiling direct connect features for you.
+A
A stands for various selection like Amazon, AT&T, Angry Birds and ABC News all make the A list.
+B
Above displayed image provides direct connect to Google Plus pages of Burberry, Bank of America and several other links.
+C

While searching for a letter, the top search is not required to start with C as shown in the image above. Here, the drop down shows chrome browser, Coldplay, Dallas Cowboys and other related Google Plus direct connect links. Here it is important to notice how searched letters have been shown in non-bold letters.
+D

Here Dallas cowboy has come again and Dell is leading connect account.
+E
Here one cannot find a direct connect page for E and it is very clear t get the below searched results as they have a good chance.
+F
Talking about the companies in F suggestion then Fox News is the only company that comes with a direct connects and here we can find facebook and related serach as well.Fox News is the only company in the F suggestions.
+G
Google
G undoubtedly stands for Google and here we can get suggestions like and many other as well.
+H


In the H list of Google Plus's direct connect links, H&M is the only company that falls in the list with the description provided below. Hotmail, HULU, and home depot are the other listed names.
+I
Till the time we cannot find any company with letter I, but the suggestions shows iPhone 5, Ikea, IMDB and iTunes.
+J
One cannot find any direct connect option for J but jet blue JC Penney, Justin TV, and teen star Justin Beiber appear in the suggestion list. The first three suggestions do not have a page on Google Plus and Justin Bieber is having two pages on this social network.
+K
By typing +K we will find Kia motors with the Google Plus page with the direct connect page. Next are Kaiser, Kayak, and Knott Berry Farm.
+L

There is no Direct Connect picks for letter L, but you can find suggestions for LA times, Lowes, LinkedIn in the suggestion drop down. LA Times only have an official page on Google Plus. But you need to type LA times only as it will not appear by typing Los Angeles Times.
+M
Here four companies appear in the direct connect link.
+N

Here we can see the direct connect listing for news companies like The New York Times, Fox news and ABC news and many others.
+O

Here is no direct connect suggestion for O search, you can find the regular search suggestions only.
+P

Here Pepsi stands at the top of the list in the direct connect of Google Plus list suggestions. And there is Phoenix Sons and other search suggestions.
+Q

There is no direct connect page for Q but the suggestion list is showing the list of effective companies.
+R

We can see again that there are no direct suggestions but the results shows the name of the supermarket chain Ralph and other websites like Redfin.
+S
When we type S, Direct Connect leads shows the page of leading organization Save the Children UK. There is a same organization in Spain as well but it does not appear in the list. Here the suggestion again shows Phoenix Sons and suggests Skype.
+T

Here the suggestions lead with T-Mobile that appeared for the first and then Toyota followed by Youtube. Below it also shows Target as regular suggestion.
+U
Uniqlo is only having the direct connect page with the search U.
+V

Here again we don't have any direct connect page for the letter V. The search box only suggests the regular results.
+W

Here WWE is the only one having direct connected page with the suggestion result. Rest of the entries shows the regular search.
+X

X Games here appears at first with the only Direct Connect suggestion for +x letter. Rest of the entries falls under regular search results.
Consider this for Amazon
+Y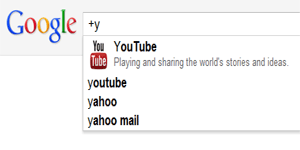 Here we can see You Tube appearing in the list which also appeared in the +T suggestion direct connect pages.
+Z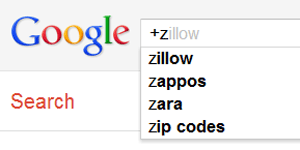 Finally, we are with Z letter with no direct connect suggestion here all suggestions are from regular search results.
Conclusively, we found that it is an interesting to go with the direct connect pages through the +and letter search. It is a great way of recognizing the real pages of the companies and organizations with their verified Google+ account. We hope you found this tour apt for you as well interesting to find out and locate Google Plus accounts easily.
Rinniee Ginsburg is a email template developer and writer at
EmailChopper
. Her technical competency has helped the professionals explore the new techniques in practicing the innovative email development. She has written various articles that accentuate the importance of PSD to Email conversion, smart procedure for responsive email template development & many more. All her writeups have become a source for many professionals and business players to grab the valuable information.