Google Chrome Extensions: Top Chrome Plugins for SEO and Blogger
Get chrome extensions for your browsers of several diversified categories. In this post I have compiled those Google Chrome addons which are useful to accomplish either your SEO or Blogger work. These chrome SEO extensions are very easy and simple to download as well accessing. Now, give up the worry of where to find Google chrome extensions and go ahead to explore and employ accordingly.
Almost we all are well-acquainted about all web browsers being employed to access the web. In the subject of more flexible and affable accessing Google Chrome is widely preferred throughout the planet. This is so because it is supported by large number of free chrome extensions that makes it users to accomplish their work more exponentially, simple, easy and convenient way without meeting any hindrances according to their need and requirements.
As many people put their efforts and strives hard as well as implement myriad of techniques and procedure accordingly to accomplish their online projects successfully. For instance a SEO professional employ the process of Keyword Research, statistics of web traffic, resources, find out Alexa ranking, Page rank and many more. Such SEO Chrome addons are quite obvious to include in your browser, especially for those who are not familiar. Basically these chrome extensions acts as a short cuts and help to work with the things the user like most. (In this case, SEO & Blogger).
However, many users wanders to get chrome extensions for their browsers as well as many queries I found asking about where to find Google Chrome extensions. Therefore, in order to help them, here in coming section of this post I have compiled most useful chrome SEO extension and blogger extensions.
Though, all browsers comprises their own Blogger & SEO Google chrome extension, but I have only compiled them who are the best and convenient to use. So, go ahead and check them out.
Auto Copy

This is a great Google chrome extensions which is capable to copy selected text automatically from a webpage to clipboard. Also, it offer impressive features such as pasting the selected text on middle click as well as including a comment too.


Aviary Screen Capture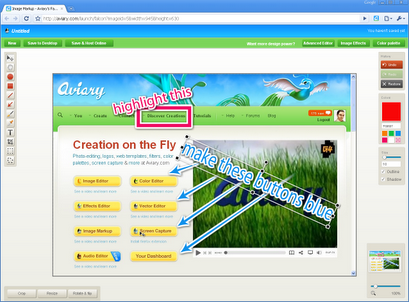 This is a very nice and cool chrome extension useful in taking a screen capture or just right click and select 'Edit image' very quickly and open it in a basic editor where you can markup, edit and capture colors from the image.


bitly

With bitly chrome addons you would not only shorten the URL of desired web-page but you can also save, bundle and share with Facebook, Twitter, email etc. just in a single step.


SEO for Chrome

This is the most renowned Google Chrome SEO Plugin which used to deliver SEO tools and statistics which transform your daily SEO task more easier and convenient.


Clickable Links

This is one most significant chrome extension that turns unclickable email addresses and URLs into clickable ones.


Delicious Tools

With this Delicious Tools you can make quick access and add bookmarks in very easy way. Also you can customize keyboard shortcut as well as populates your notes field for selected text.


Digg for Chrome

Digg for chrome extension is the official Digg extension where you can share any URL including Facebook, Twitter and email. It incorporates a random button that offer you to explore new content.


Facebook for Google Chrome

Facebook is referred as world's largest social networking sites. Hence, Facebook for Google chrome is also available to include in your browser that facilitate for quickly updating the post status as well as view your notifications, news feed an wall.


Feedly Chrome Extension

With Feedly Google Chrome apps you can render your favorite sites into fun, magazine such as start page, Google+, integrate with Google Reader, Facebook and Twitter.


Image Preview

This is a very useful extension for Google chrome which lets you to designate image links and youtube videos in the current web page as well as transform the link into lightbox popup.


MeasureIt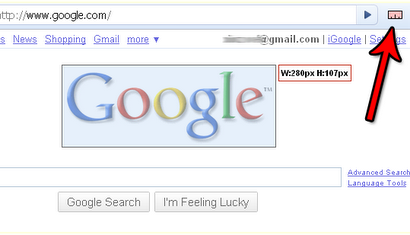 Employing this chrome apps results in drawing a ruler which is useful to measure dimensions of any elements on a webpage with pixel height and width.


Pendule

This is an exquisite web developer tools for Google Chrome which is useful to view the selection source already included to Google Chrome's context menu such as view CSS, reload CSS, disable all styles, inline styles, embedded styles, show used colors, show passwords and many more.


SEOquake

SEOquake is a great SEO extension for Google Chrome which display Page Rank, Alexa rank and lots of SEO parameters at single hub even in search engine result pages.

Session Manager

The Session Manager an elegant extension for chrome allows to save sessions of all opened windows and tabs as well as re-open them whenever you like just in account of a single click.


Speed Tracer (by Google)

Speed Tracer is a robust chrome tool which is worthy to get insight performance and fix the problems concerned with your web applications. In account of this chrome apps you can grab the better picture where you spend more time in your application.


StumbleUpon

It is the most convenient way to explore novice interesting images, videos, web pages and miscellaneous of your interest shared by people. Also, this superb Google chrome plugins lets you to stumble your currently open web-page in very easy way just by a single click.


Tab Switch Plus

With this Google chrome extension you will get a vertical list of your open tab in the browser where you can switch between tabs directly rather than of looking for desired tab in tab bar with very simple and easy way exponentially.


Webpage Screenshot

This is an elegant Google chrome extension which is a fast and simple to take screenshots of currently opened web page and save in most regularly used image format of JPG/PNG in just one click.


Zemanta

This Zemanta is an excellent Chrome extensions to enhance your blog. It recommend links, tags, articles and images as well as lets you to etch your own content and link to other media just in a single click. It is supported by WordPress, Blogger, Drupal, TypePad etc.


Further, through this post Google Chrome Extensions: Top Chrome Plugins for SEO and Blogger I would like to add here that since, the Google Chrome plug ins opens it eyes it make turns the users more comfortable, flexible and ease breathe. Simply, they can download the desired Google Chrome apps as shortcut and accomplish the task without putting any additional efforts and hassle free just in a single click. Hopefully, now you won't have to wander and worry about where to find Google chrome extensions.
As the most experienced developer of
CSSChopper - PSD to HTML Conversion Company
, David Meyer firmly believes in building the new ways that lead the people towards success. He focuses on an ideal approach and tries to deliver the perfect services close to the defined needs.