Fundamental PHP Tools, Techniques, and Tips that No one Should Avoid
PHP is known as the most popular language for development and coding to craft dynamic web application for various purposes. Among the various influential open sources of for CMS and blogging like WordPress, Drupal, Joomla all bank upon PHP for various application developments. PHP is a great programming language that offers various advantages it is a fast responsive language offering stability in results and even easy to use as well. PHP is an open source and can be used by any one at free of cost. To get more familiar versed with the php tools to use PHP for developing various web applications. It is important to have a collaboration of few PHP tools, techniques, and tutorials to receive great outputs.
In this post we will be detailed here few fundamental PHP tools, techniques, and tutorial for PHP developer. The aim is to provide a helping hand to the programmer to code better for the web applications. Let's have a look at the helpful php tools and techniques for PHP.
Fundamental PHP Tools
Cake PHP
CakePHP is a speedy development framework available for PHP tools for  developers. This helps in creating an extensive structure for development, maintenance, and deployment of the application. Here one can use design patterns like MVC and ORM with the conventional configuration. Cake PHP is a helpful framework that reduces the cost of the development and helps the developers to code less.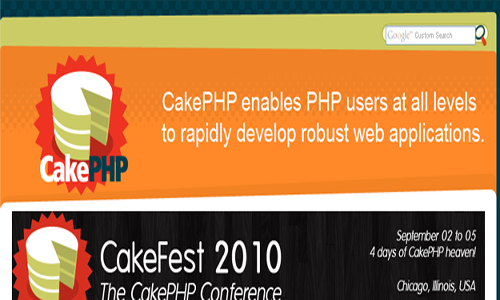 XAmp
XAMPP is a helpful framework which makes easy to install Apache Distribution containing MySQL, PHP and Perl. It is easy to download and utilize.
Codeigniter
CodeIgniter is another very authoritative PHP framework comes with very small prints. This framework has been specially designed to help PHP programmers who require a simple and elegant toolbox to make complex web programs. This framework is helpful for people who work on deadlines for their clients for developing various web applications.
Symfony
Symfony is a power pack that works as a library of interconnected programs crafted in PHP. A developer can get php tools, components, and semantic architecture to build up complex kind of web applications very fast. By opting symfony one can discharge, the applications earlier by hosting them without any concern and maintain them without any issue.
Pear Php Net
PEAR is a kind of special framework and circulation system which works for reusable PHP gears. This is a very advantageous tool as it makes it easy to download and install various packages from internet. To know more about the usage and utilities one can refer to the pear packages online and view its FAQ.
PHP Chart Techniques: Solutions with Graphical Presentations
Bar Graph with CSS and PHP
This is a must watch tutorial created through vertical graphs with the help of CSS and PHP.
pChart
pChart is another classic framework designed in PHP language with the help of charts. Generally, every library charge for a cost but pChart is free. Here data can be easily retrieved from SQL query, CSV file and even manually. This project is still going under developments and we can expect much advancement in future.
JpGraph
JpGraph is another library for PHP language which is actually a graphical representation oriented towards object. This library can be fully written in any of the PHP scripts. One can create various kinds of graphs with the help of this library whether online and even in a file. You can create line plots, steps, bars, pie charts, gantt charts, scatter plots, canvas plots, and several other kind of graphs as well.
Libchart
Libchart is trouble-free library for PHP language. By using Libchart one can create lines, bar and even piecharts. All of the php tools related to libchart are needed to be compiled with PHP and graphic library. Lib chart is free software that is circulated according to the terms of general Public license.
Useful PHP Tips
PHP Filters for Disinfect and Authorize Data
Validation of data is actually the integral part of working with various types of forms. One may have to face various security problems by submitting invalid data such as breaking of the web page.
Database Backup with PHP
Creating a back up for your data is really an important thing; generally, database is the essential part like a puzzle. In order to prevent you from loosing data one should have a backup for all the files of database.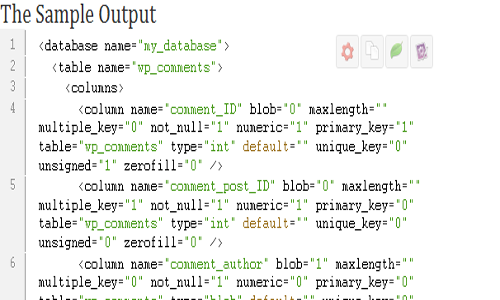 Query-PHP and Ajax coding
The Tutorial above is a best way to use jQuery, PHP and Little Ajax to connect with Twitter API and outputs. The focus of this description is based on searching API.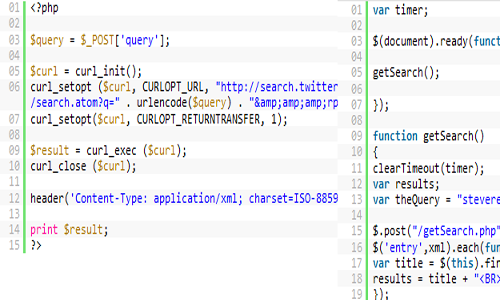 Easy Cache of PHP pages
The above displayed component is a simple solution for caching heavy loaded page by serving stastic HTML with output buffering.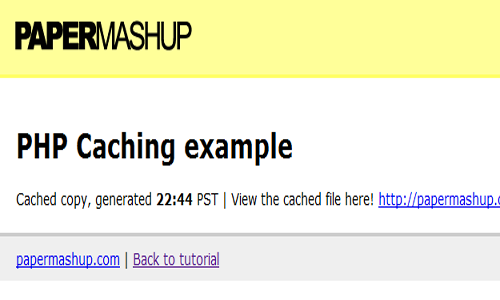 Ways to Build a Login System for a Site
The above-mentioned component is a video example which is going to explain the ways to build the login page using two dynamic languages PHP and MySQL. With this process, we will be covering a lot of procedures like prepared ststements, cookies, session, jQuesry and many more.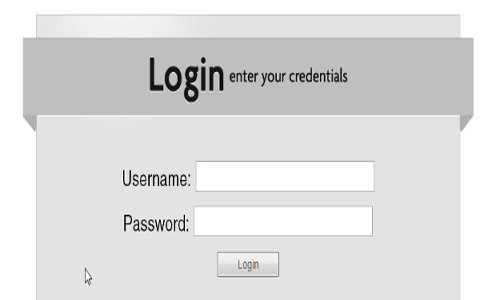 Three techniques to compact CSS files with PHP
If you are making use of a complicated design, the CSS files can come up as very long that may take a lot of time for loading. Here we have come up with the three very interesting ways for compacting CSS files with PHP language.
Autosuggestion in PHP
This is a simple and useful method available in PHP tools  ready to utilize for implementing basic feature of autosuggest. For all people using Ajax for the first time can use this component simply by modifying few of the parameters.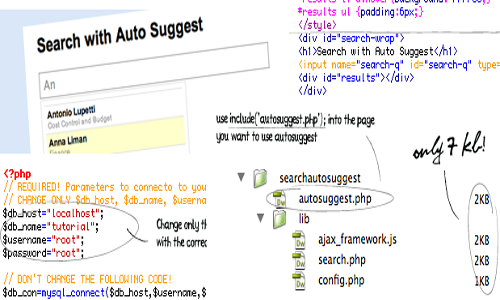 PHP Tools and Tips
Please share your comments and experience with us.
As a qualified PHP developer, Jason Larue is working with
PHPDevelopmentServices
to replenish the clients with excellent services at competitive rates. He has years of experience of working as a PHP web developer that truly reflects from the solutions that are delivered to the clients in the form of related projects. His experience has enabled him to emerge as an author who contributes in spreading the information regarding PHP web development through well-written blog posts.