Free Web Development Tools must Developers Should Know
It is like wise piercing the fish eye to make website live along with more accessibility, engaging and eye candy. However, web developers are supposed to look after many things in context of building an elegant website. Basically, this include web designing, web content development, and miscellaneous. 'Web Development' usually consider as writing code and markup without focusing on web design.
Towards rendering a website live over internet web-developers are required to take care over some critical things which are highly accountable for website to work efficiently as well as web-design which allows the user/visitors for easy web navigation and make them engaged. Therefore, web-developers wanders in search of various stunning tools to implement which in consequence provide an elegant, engaging, captivating and efficient website. Therefore, I am presenting here Free Web Development Tools must Developers Should Know to help you and give up your worry.
A lot of web development tools and utilities are available over internet which will literally cooperate you to achieve your project quicker, making more productive and achieve an efficient working website. Yes, thanks to these web development tools and utilities listed below in Free Web Development Tools must Developers Should Know that are capable to elevate speed of web-development, reduce analyzing time and debugging as well as maintain high quality. Hence, make web developing procedure more easy, convenient and affable.
So, I have attempted to amass some useful Free Web Development Tools must Developers Should Know to lower the burden of hassles from your shoulder as well help to accomplish web-development in very easy and convenient way. Now, go ahead and check out these impressive tools of web development and opt to go with which suits your need and requirement perfectly.
Browser Shots

This Browser Shots is an awesome tool which web developers must have. It is very useful to analyze their website in several distinct browsers in very simply, easy and convenient way. Just what the efforts you would like to put is input your website's link in the desired box and click to view a wide length of supported web browsers for your website.

Fiddler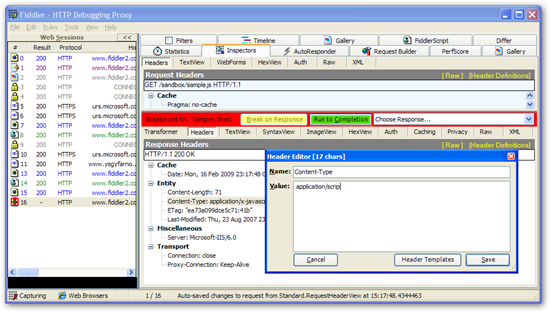 Fiddler is an elegant web debugging tools for developers which logs all HTTP(s) traffic from Internet to your computer. It is quite worthy to analyze breakpoints, traffic as well as 'fiddle' with outgoing and incoming data. This feature a powerful event based scripting subsystem which can by updated in account of any .NET language.

FileZille (Portable)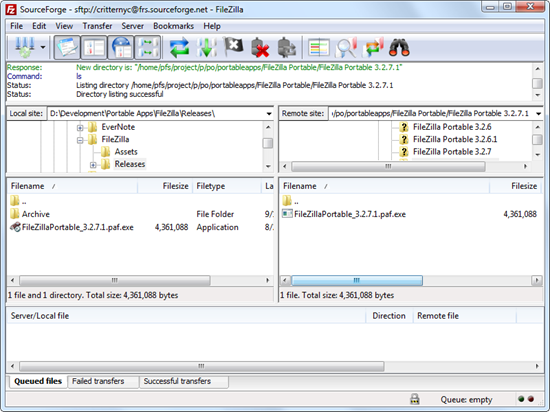 This is one amongst most renowned and reliable FTP clients incorporated with several impressive features including timeout detection, HTTP1.1 & SOCKS4/5 support, SFTP, SSL, supports resume on both uploads and downloads and miscellaneous. The point to be marked is all these comes with an instinctual drag and drop interface. Moreover, it is also possible to store it on versatile storage devices such as, USB flash drive, CD, iPod etc. and hence allows you to access on any computer.

Firebug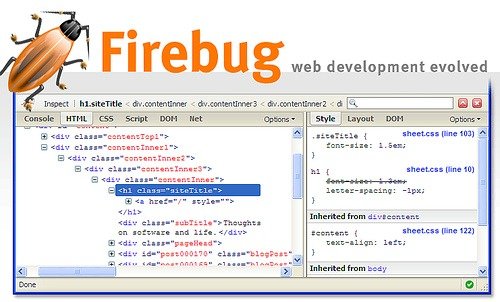 Undoubtedly, this Firebug is an elegant and superb web development tool which must be retain by Web-Developers. It comprises several distinct features that include, accurately analyze network usage and performance, implement most advanced JavaScript debugger compatible with any browser, analyze HTML and transform style as well as layout in real time and many more.

GIMP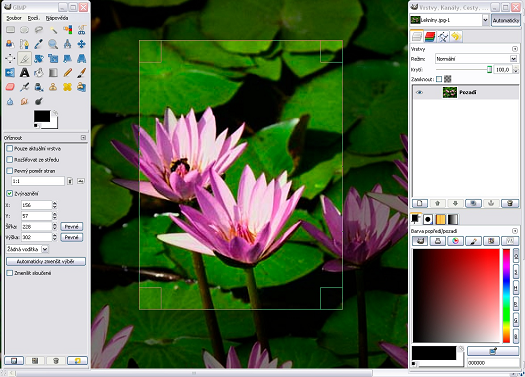 GIMP is the GNU Image Manipulation Program software which has been concord as an excellent substitute of Adobe Photoshop by those developers and designers who seeks to accomplish basic image editing task like image authoring, image composition, photo retouch and etc.

Notepad++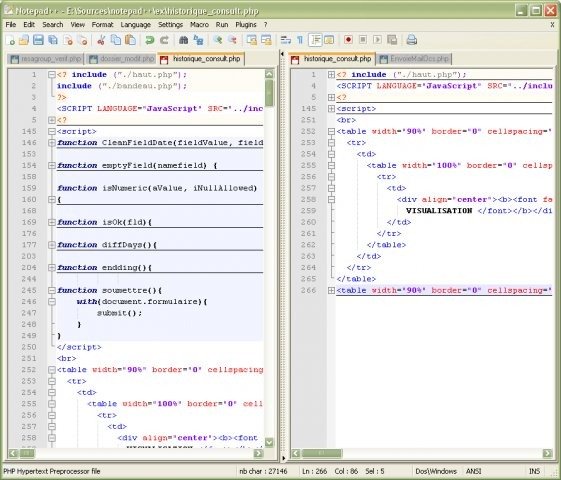 Notepad++ is an elegant and impressive web development tool. It has been written in C++ by utilizing STL and Win32 API that grants small program size and a higher speed of execution. Notepad++ is a free source code editor and a perfect alternative of Notepad which supports multiple languages and several features like drag and drop, multiple clip board, split screen, tabbed editing and many more.

Pixlr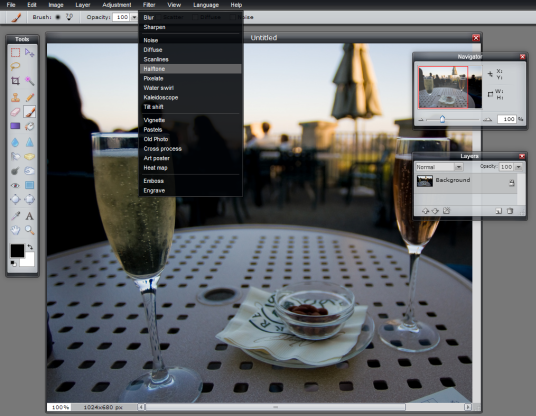 Pixlr is an awesome online web development tool which perfectly suits all your image editing tasks and needs. It enables it users to edit their images in context of cropping, employing effects and many more. The most interesting thing about this I would share that you won't have to install anything towards this direction on your computer.

ProCSSor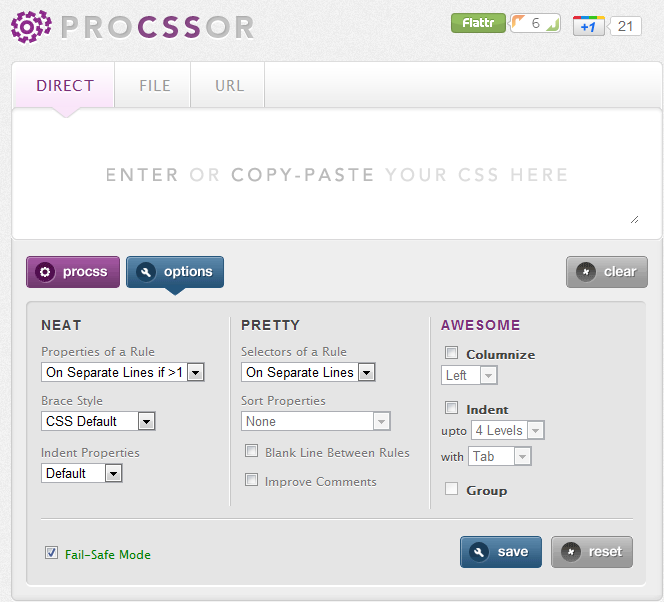 This is a powerful and completely free online web development tool which enables you to format your CSS accordingly as you desire. Also, it boost up your CSS in more compelling as well as reduce the efforts upto the limit as far as possible.

WC3 Markup Validation Service

This is highly worthy and significant web-development tool to analyze the markup validity of web-documents like XHTML, HTML, MathML, SMIL etc. by Web-Developers. It is also very useful when you desire to validate with particular content such as CSS stylesheets, find broken links, RSS/Atom feeds etc.

Webbo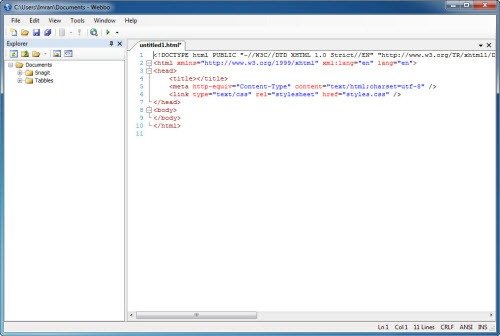 Webbo is an open-source, user-friendly and completely free web-development tool useful for Windows Web Developers. Webbo features support for multiple web languages, flexible editing, instant page and server preview, server-side technologies etc. Moreover, it render a text editor into an integrated development environment as well as add a sophisticated code completion and a built-in web server.

Xenu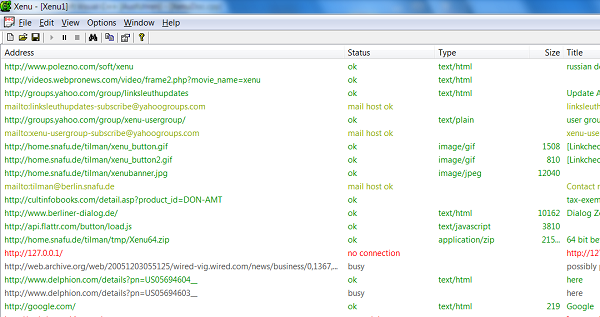 Xenu is literally a stunning web-development tool useful to analyze the website for broken links. Here, it allows for link verification on 'normal' links, frames, plug-ins, Images, stylesheets, local image maps, Java applets and scripts. It used to showcase a consistently updated URLs' list that can be sort out with distinct criteria specified by you.

However, hopefully you are not going to argue for concord these web development tools and utilities as worthy and useful in web-development process. Undoubtedly, implementation of these tools from Free Web Development Tools must Developers Should Know will literally make you allured like never before and help a lot to achieve an elegant, engaging, and effective website.
Free Web Development Tools must Developers Should Know
Christiana McGee loves development and possesses specialization in converting Sketch to HTML. Associated with
CSSChopper - Sketch to HTML Company
, she constantly strives to serve the best, fastest and innovative solutions in a stre