Free Photoshop Tutorial for Web and Graphic Designers
Photo Designing can be concord as an art form which evolves amid photography and graphic designing which is conferred as the brilliant source for designers as well as offer a platform to showcase and ignite their creativity. Photo Manipulation is an excellent art technique which provide a realistic look to a dreamlike picture just by manipulating some elements of an image.
However, Photoshop is a most essential and unique tool which enables the designers to pull out their creativity and bestowing a stunning realistic look to an image as well as make us allured and amazed.
Here, I have pull out some Free Photoshop Tutorial for Web and Graphic Designers which are very useful and worthy tutorials which lets you to learn astonishing photo manipulation and designing in Photoshop, No matter whether you are photographer, web designer, graphic designer, professional or amateur. These tutorials will guide you step by step in order to create appealing and stunning design effects in account of awesome photo manipulation artwork by great designers through Photoshop.
So, let's go through these collection of tutorial listed below and bestow a new captivating look to your creativity.
Creating Simple New Year Illustration with Neon Digits
In this tutorial you will learn to create your own illustration for New Year with neon digits.

Create a Stunning Photomontage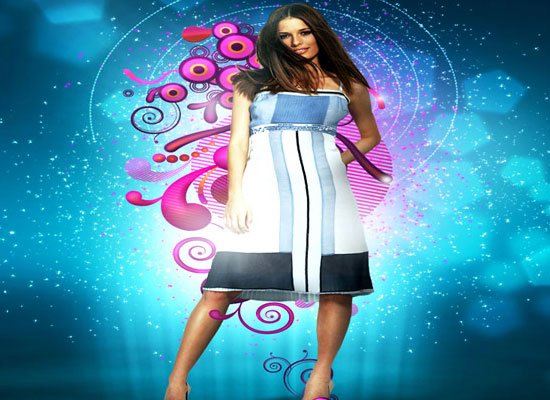 This tutorial will make you educate how to mix distinct brushes, vectors and stocking image in Adobe Photoshop CS5 in order to achieve a stunning photomontage.

Creating a Beautiful Under Water Scene
In account of this tutorial you will be able to create a beautiful under water scene using custom shapes and brushes.

How to Stylise Model Shoot in Colorful Shapes
This tutorial will guide you step by step to stylise model shoot in account of colorful shapes by using advanced compositing techniques, custom brushes and layer masking in order to have an eye-catching poster.

Applying a Fantastic Lighting and Coloring Effect on Images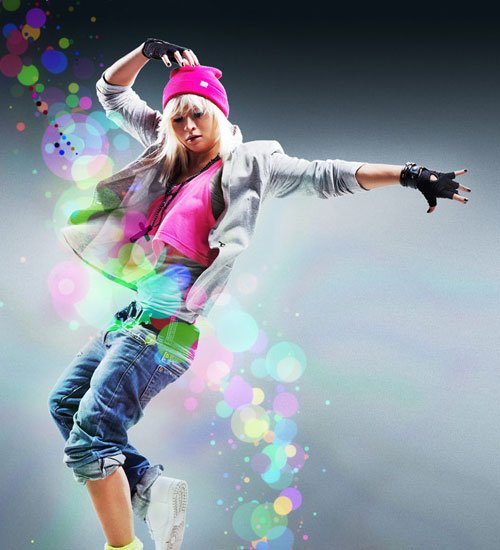 This tutorial lets you to learn how to take a stock image and transforms into a futuristic composition which uses several distinct Photoshop Techniques.

How to Design a Surreal Desert Scene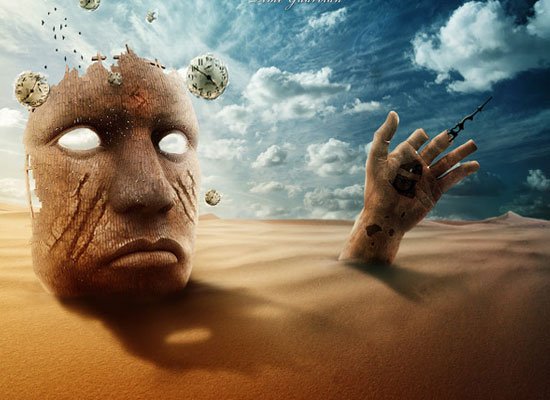 This tutorial will show you how to create a surreal time-themed photo manipulation in photoshop by using several distinct photoshop's brushes, texture etc. techniques to offer a pleasant end result.

Learn to Create a Cartoon Beast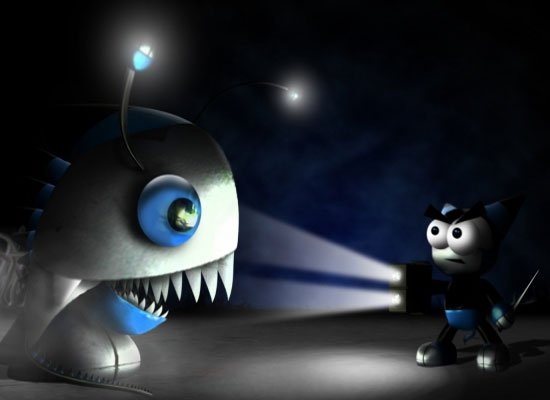 This is tutorial is here to teach you how to create a neat cartoon beast scene in photoshop using following things as well as explain the same.
How to do shadows in simple way.
Learn how to create two characters with only a single image.
How to paint a simple forms of background bushes and tress.
How to create a night scene with a lighting efffects.

Manipulating a Army Squirrel
This tutorial will make you educate how to manipulate a pretty squirrel into a Rambo squirrel. In this creation of photoshop Warp and Clone Tools has been used mostly.

Creating a Scene of Epic Beach Disaster
This tutorial make you educate to create an epic scene of Beach Disaster using several advanced techniques including shadow, color and many more effects of photoshop.

How to Create a Somber Composition
Through this tutorial you will be able to manipulate stock images transforming them into your puppets in order to express your desired feeling.

Through presenting this post I opined that this Free Photoshop Tutorial for Web and Graphic Designers will be worthy and convenient even for those who initiated their career in designing. Hopefully, it lets them to learn several distinct advanced techniques used in Photoshop offering a platform to etch their creativity and passion of photo manipulating.
Williams Heilmann has been associated with
PSDtoWordPressExpert
for many years. He has extensive experience as a web developer and works with this company to offer the best WordPress solutions to suit the specific needs of the clients. Also, he has got a flair for writing which he consumes in writing the informational blogs for submission on different websites.