Free Online Web Application for Web Designers and Developers
As designers and developers always strives hard and invest lot of time towards looking for unique web application in context of designing website as well as maintain their dragging and engaging power. However, it is being proved to be very rock like and challenging task. But no matter to worry. In coming next section of this post, we are going to present some impressive and worthy Free Online Web Application for Web Designers and Developers to make you ease breathe by rendering your challenging task more easy and convenient. As a lot of web application are available over internet, but unfortunately not all of them are worthy.
So, this post Free Online Web Application for Web Designers and Developers has a list of some useful web application which will undoubtedly proved to be very significant and affable for you. Among such application we have included webmasters tools, developers and designers toolbox, developer toolbar as well as various applications to bring into existence comprehensively designed diagram, flowcharts and charts, as it has been proved that graphs and charts are very effective and excellent way to represent information for easily grasp by audience.
Moreover, all the while preparing this valuable post I keep the need and requirements in vision especially of web developers and hence congregate some useful online applications concerning optimization testers, website loading time testers, performance tool as well as website comparison tools. Therefore, no doubt it will be highly appreciated by them which make them acquainted of encountered errors.
So, go ahead through Free Online Web Application for Web Designers and Developers and check them out one by one as well as opt to go with which perfectly suits your need and requirements which has been come into existence just for you.
Free Online Web Application for Web Designers and Developers
Designers and Developers Toolbox
Logotype Maker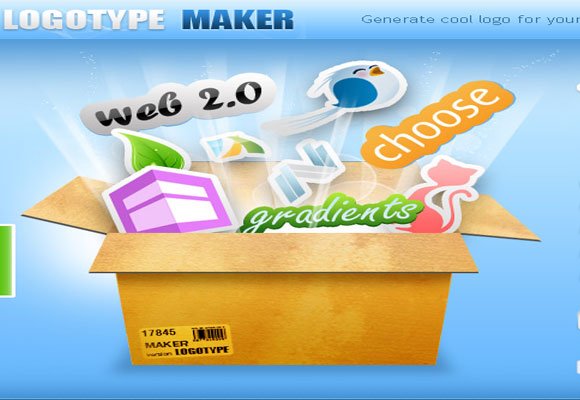 This Logotype Maker is very simple and free online tool which allows it users to build logos very conveniently with easy steps.

BgPatterns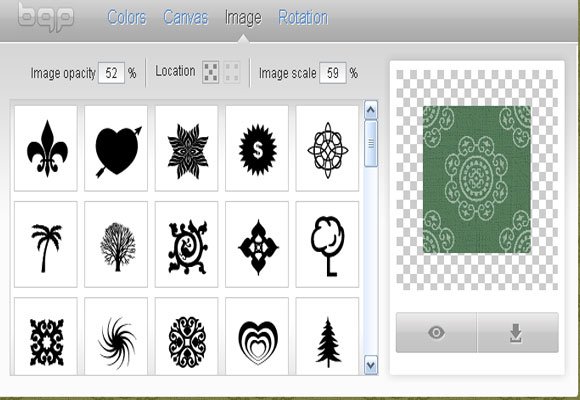 This one amongst the most significant application which lets it users to create a background pattern with very simple way in a few clicks. Moreover, you can build a custom background too which perfectly suits your design.

Bannersketch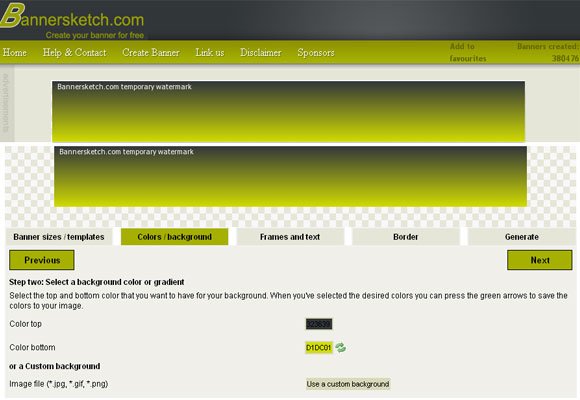 This is a very useful online free web application to create your own desired advertising material like headers, footers, banners, business cards etc. in very easy way and exponentially. No matter, either you have knowledge about designing or not.

SpiderScribe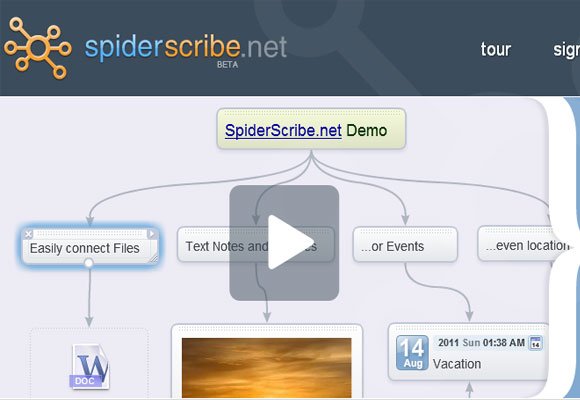 This is an elegant free online tool for brainstorming and mind mapping. It allows to manage your ideas in free-form through connecting files, notes, calendar events, etc. as well as share and collaborate those maps online.

Manifested
This online free web-based tool lets you to transform your existing website to work offline in account of HTML5's cache manifest. It allows to cache website for stylesheets, images and JavaScript. Later, it will offer a custom cache manifest file where you can upgrade your website with support of offline functionality.

The Web font Combinator
This is a free web-based typography tool which provide a preview of web font combinations. By means of this tool you can view about how header and body font look, if combined together.

Grid Calculator and Generator
This is very handy tool to calculate grid. Simply, just input the width value you desire to your page for an approximate length of column as well as gutter width. Now, the calculator will provide the combination that will be available within the possible limit. Moreover, you can see preview as well which is just one click away as well as it facilitate you to configuring grid, download configuration as a CSS file format.

CSS3 Shapes
This CSS3 Shapes is a very elegant and worthy resource site which provide a lot of CSS3 code for diversified categories of shapes.

CSSsizer
This is a very simple and handy tool in context of editing the design of a html page in mean time as well as enables to share the design with others.

DropMySite
This is a very useful and worthy free web-based tool which allows you to backup your website automatically. What efforts you have make, Just sign-up on this website for free and avail a free space of 2GB for backuping your website.

Webmasters Tools
Smarting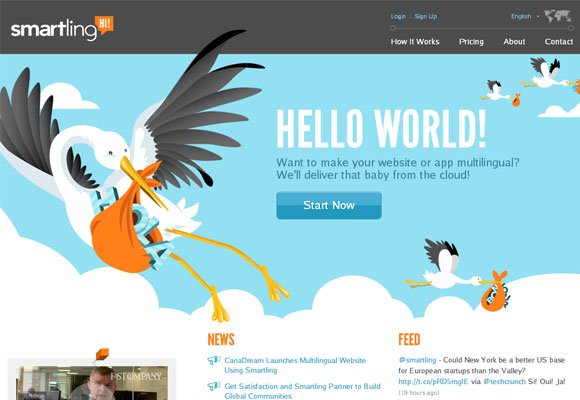 This cloud-based software platform is very significant and worthy towards translation management as per your requirements. This is very effective tool to build your website or application multilingual.

SnatchCode
This is a very captivating website backup solution application which is very simple and affable to use and give up the worst feeling of complicated backup solutions.

Duda Mobile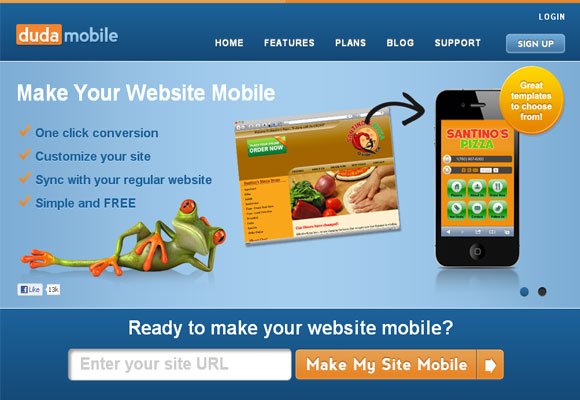 This is quite very impressive tool which offer to build a mobile website in very easy way that automatically synchronize with your website.

Toolspot
Toolspot flaunts on impressive collection of free webmasters tool which are useful and worthy for research and development purpose.

W3Clove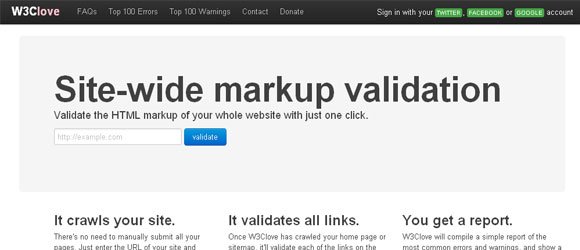 This W3Clove is a very significant tool which is useful to check the validation of markup for various pages from a website as well as provide a summary regarding common errors and warning, with just one click.

Developer Toolbar
About.com
This is quite worthy application which lets you to browse for common errors present on PCs. You can easily check out the information about the error as it is incorporated with a huge list of errors.

ErrorHelp
This ErrorHelp website is equipped with a huge error code database where you can easily share or search for error codes and common errors. It also allows you to bookmark the errors on the website as well as provide the information concerning the same error in future whenever you want.

Page Speed Online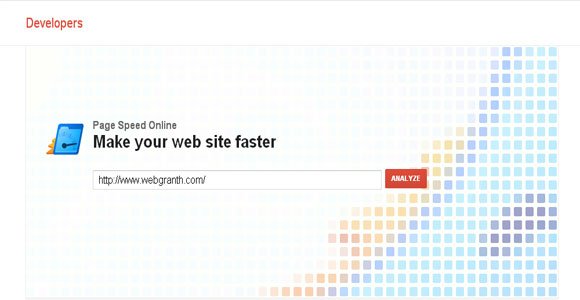 This is a very effective web-based tool which analyzes a web-page content as well as recommend suggestion to render the page faster. However, it seems to be very useful in reducing the load time and bounce rate of a page.

Slowcop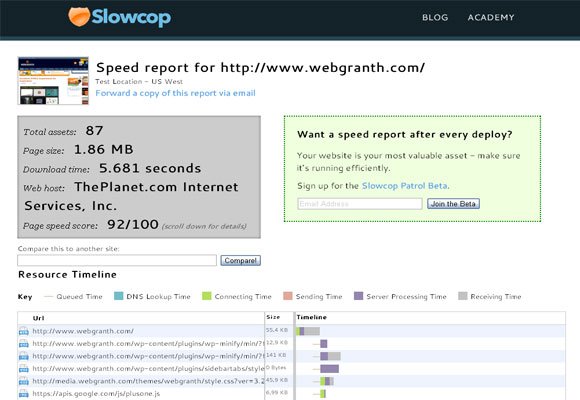 Slowcop is very efficient tool which is useful to determine and designate the component which makes your page slow. So, it will be very easy to cut size of a page accordingly.

Pingdom Tools Full page Test
This web-based tool used to load an entire HTML page accompanied with its all objects like CSS, RSS, Flash, photos, JavaScripts and frames/iframes. It shows the load time being taken by all objects with reference of time bars.

However, after going through this post Free Online Web Application for Web Designers and Developers, I opined it will be highly useful and worthy for web-designers as well as web-developers too. These online web applications will literally make you ease and helpful towards looking of such impressive tools. Moreover, it will reduce you efforts as well as save lot of valuable time.
Free Online Web Application for Web Designers and Developers
As the most experienced developer of
CSSChopper - PSD to HTML Conversion Company
, David Meyer firmly believes in building the new ways that lead the people towards success. He focuses on an ideal approach and tries to deliver the perfect services close to the defined needs.