Essential tips on how to choose Domain Name that works
As we know an effective website is critical to modern business success. Once you have started business, it is most probable that you must have a specific website promoting that business. It doesn't matter that whether anyone is an established business man or beginner in the market, everybody requires a website to promote their business.
Once you think of having a website, many questions comes and goes in your mind regarding the website's domain name such as how do the most successful websites on the internet get such great domain names, is it all by accident, did the name come before the business, or vice verse, did they just get lucky, what makes the domain name so successful and many other questions. If you will find the answer of these questions all around, there is a possibility that you will get answer in either "yes or no", or "may or may not be".
It is quite obvious fact that much of the success of business depends on the selective domain name as nothing will be more precise to tell about your business than its domain name. Domain name in turn depends upon the content available on the website. For example, Google would not have imagined being at the place where it is today without a superb search function, Social networking sites like Twitter or Facebook would not be where they are today without the innovative social networking capabilities and so on. Thus, we can say, only having a website is not enough to reach the large pool of customers. For this one must have a website having specific and to the point domain name which must ranks higher on the search engines and at the same time easy to remember.
Most often you see that the domain name that you are picking is already owned by somebody else. There are millions of domains existing, thus it becomes quite difficult to select the unique domain among them which suits perfect to your needs. In the selection of domain name, one must be very precise and selective. Choosing a domain name is not as easy as drinking a cup of tea; it requires deep understanding and knowledge. We are here to acknowledge you regarding how to choose domain name that works well with your business.
Awesome tips to choose domain name
In this article we are presenting some awesome tips that will assist you in choosing the right domain for your purpose. These tips will let you to choose domain name that sticks to people's minds and so sells the products in your website effectively. Go through the tips discussed below and follow them if you wish to have the effective and downright cool domain which paves a new way for your business and draw the attention of the public to bring a huge traffic of customers to your business.
Consider having your website's name as your domain
A domain name provides entry pass to your own internet identity. Also, it is the entity which tells the audience everything about your business in precise manner. It is advisable for you that instead of memorizing a set of words for your website name and another set for your URL, you can make things easy by adopting one combination of words for both the entities.
Short – To the Point
The domain name should be precise and relevant as people feel irritated to type long names in search engines. The shorter will be the name, the more likely a person will return to your site regularly.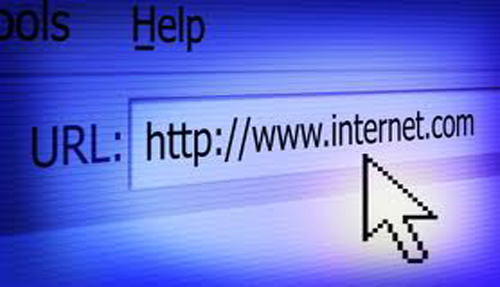 Choose a domain suffix which is appropriate for your website
There are different domain extensions that you can choose for your website. The most common are .com, .org, .net, and .info. The most popular is the .com domain extension. One should make his best effort to choose the domain suffix which is known by a great majority of people.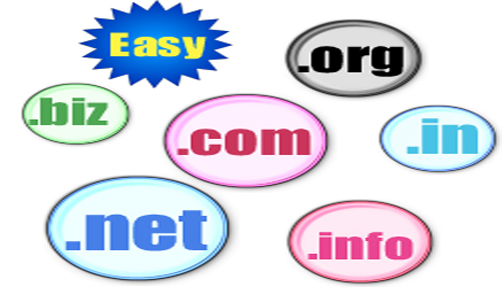 Brand-able domain names
One should choose brandable domain names for his website as people bend more towards a popular brand instead of content. Also brand is the first attraction which draws the attention of the people towards it.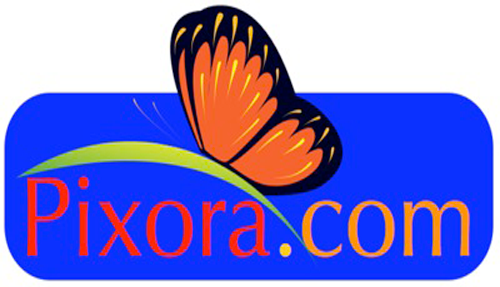 Creating the Domain Logo
One should incorporate the name of the business or the name of the sites within its logo as it is an important factor for the success of any site.
Be specific as much as possible
One should adopt a domain name which specifically describes the kind of business he is doing. In other words we can say that the domain name should be quite specific and to the point.
Keywords in the Name
There should be use of keywords in the domain name as it proves as an important factor to be recognized by search engines and hence having huge visitors traffic.
Use easy to remember English Words
There should be best practices to use simple and understandable English words which can be easily remembered. The use of ordinary and well understood English words stick easily to the people's mind.
Avoid Using Numerals
It is regarded as the best practice to avoid using numerals in the domain name. Thus, one should not use numerals, such as "2" instead of the word "to", or the number "4" instead of the word "for" etc. It is not hard and fast rule but a way to choose perfect domain name for the convenience of the user so that they may not confused.
Make it Short and Easy to Spell
The domain names should be short which can be easily spelt by the users. It is a sound approach to keep domain name small as far as possible. It must be attempted to not exceed it over ten characters.
Do not Misspell Words
It is the most remarkable tips that while selecting domain name, do not misspell words as it will leave a very bad impact on customers and hence on business.
Get All Variations of the Name
While purchasing a particular domain name for your website, try to purchase which are similar to that one. Such as, if you have chosen the domain "google.com", try to grab "goggle.com, googley.com, gogle.com" and many others. It will help you in the way that the web user will not be confused by the similar names, and wherever they will visit, it will bring traffic to your website as it is yours otherwise it will lead your competitor's traffic.
Avoid putting hyphens as much as possible
Domain names with the use of hyphens confuse the site visitors and oftenly difficult to remember. Since you are developing the website for your customers with customer oriented view, it is advisable to avoid hyphens as much as possible. Although it does not have any bad impact on search engine ranking, instead there should be attempt to avoid hyphens in order to assist users.
Use a simple combination of Words
It is advisable to spend your time in thinking a compact name using simple combination of words which does not only speak of your business, but most of all available for registration and use as your web address.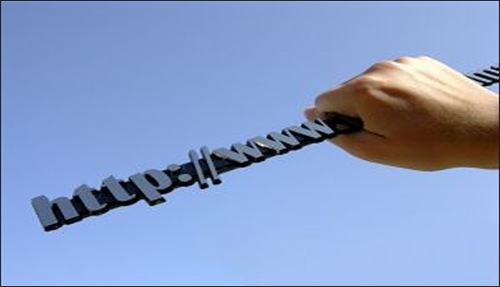 Use Panabee
As we know, finding the perfect domain name is a tough task that entails a lot of patience and hard work. It can be made easy by the tool, namely, Panabee which is a quite simple but effective tool in finding the right domain for your website.
Ask For Advice
Most often moment comes when you are so confused in selecting domain names, which one is best for your website, then in that situation you can ask for advice from friends, family, and professionals. Sometimes advice sorts out your problem in a much easier way and makes you out from your confusion.
Leander Crow works at
Webby Central
as a veteran web developer. He has a passion for technology, coding and design and has coded for award-winning names in the industry. He is also a freelance writer who has helped many web development firms build an audience by sharing informative write-ups.