Here are the list of top social media management tools that will help you improve you social media marketing management for the business and you will be able to see the difference.
Everyone wants to manage their social media accounts in a way that they can attain better social marketing. But, it is easy to say, but quite difficult to carry out. Thanks to the technology, which eases everything and it also plays its role here as well. Being a business owner, you merely need to follow the following social media management tools and see the difference. Here they are: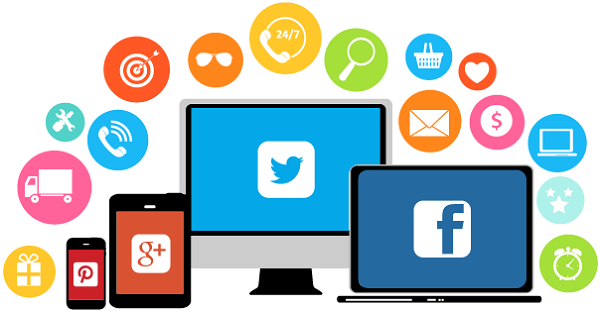 Pointro
Pointro isn't free. You can get a free trial, though. Pointro is a marketing tool for various types of businesses and business activities. Have you ever felt like you are wasting time loading every social media website to your computer screen and dealing with notifications, messages, and other unique features of every social media website? Have you ever wished that there was a single place where you can control all of your social media pages with the fewest possible clicks? Your wish just came true with Pointro. It connects with almost every social media website and lets you monitor, analyze, and post to all of them at once. It also sorts your most loyal customers and new customers for you and has a mobile version. Its analytics give you enough information about the people who are active on your pages. Plus, it has auto-like and auto-follow. With features like these, the services of Pointro are worth paying for.
Sprout Social
You can enjoy the special features of Sprout Social at a very low price. This company from Chicago is a lot like Pointro, but it is the one used by Stanford University. It lets you monitor your web pages in one place, gives you clear analytics, and analyzes data for you. It also lets you schedule posts ahead of time.
Buffer
The buffer is free. It connects to multiple social media websites and lets you schedule posts to any or all your websites. For example, you can post about games with WiFi on Buffer, and it will show up on Facebook, Twitter, Pinterest, and more. It lets you design your images so that you have more control on what you post. It will publish your posts for you on the best times that your followers can see your posts. The buffer can also be accessed via Mobile Web so that you can continue to prepare more upcoming posts for your loyal customers even while you're on the go.
HootSuite
HootSuite is just like Buffer. Like Buffer, it is also free. It connects to multiple social media websites, lets you monitor all of your web pages in one place, lets you interact with your customers in different websites from your HootSuite dashboard, and lets you schedule posts for multiple or all your web pages. It also supports WordPress so that you can blog right from your social media management tool. You can schedule blog posts and reply to comments from HootSuite.
Nimble
Nimble is $22 per month. It lets you see all details across all websites about each of your contacts and helps develop your relationships with your customers. It automatically updates the information about your contacts. Other than a mobile version, it has a wide variety of plugins from browser plugins to email plugins. It's important to know the people who you are hoping to conduct business with, and Nimble takes good care of this part of your job.
BundlePost
For $19.99 per month, you can make great progress through BundlePost. Its name already states the things that BundlePost can do for you. It can collect bundles of content across the web, organize them, and let you choose which one you'd like to publish. You can edit the content before publication, and schedule them within minutes. Have you ever been stopped by a post scheduling tool because you did not schedule your post "24 hours into the future"? That won't be a problem in BudlePost. It also lets you schedule up to 100 posts.
SocialOomph
SocialOomph is free. It supports multiple accounts within multiple social media websites. Aside from almost all of the capabilities of the other tools, it lets you post to Facebook Groups, post to Twitter lists, manage unlimited blogs, create recurring updates, and a lot more.
Oktopost
Oktopost isn't free. What makes it great is it does most of the capabilities of all the tools in this article but does them for large companies. It lets you manage most of your web pages in one place. Your whole company can work with you from a single website for faster progress.
Tweepi
For $10.75 monthly, you can use Tweepi to gain more relevant followers on Twitter and make marketing on Twitter more effective. It lets you search people using their bio and other factors, connect with those people, and force inactive followers to unfollow you. Twitter is so full of people that a tool like Tweepi will be useful because it helps you find who is important among those loads of people.
These posts are a handout from our Guest Author who works with us occasionally and provide their opinions for our regular visitors on Web-Development & Designing, SEO, CSS, Coding etc. As their details can be marked with their concerning post even we would like to add that out Guest Authors are expert and master of their own sector. If you also desire to be our Guest Author Contact Us at
submit@webgranth.com