This is the latest Google Webmaster Tools update that unfold a new method to download latest link withing the entire Google Webmaster Tools which useful to track links that may result in a penalty.
Recently has Google has rolled out a innovative method of downloading your favorite links Google Webmaster Tools. Simply, find out the "download latest links" tab and click. Your latest links will be saved in your local drive.
The Google Webmaster Tools unfolded this excellent way to download your links by latest link download option where the links are sorted by date. The Google places these latest link in two columns. First column incorporate the links as well second one the discovered date of concerned links.
John Mueller, a Googler shared a snapshot of new "Download Latest Link" button:

And this is a snapshot of downloaded links in Google Webmaster Tools: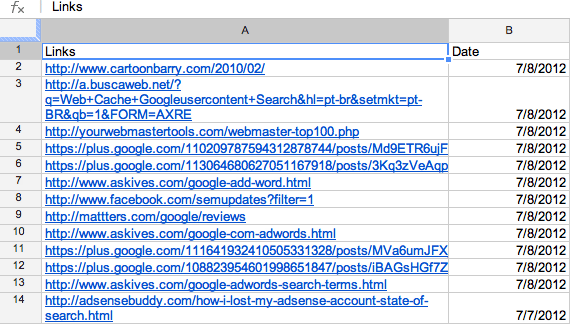 In the entire webmaster tools this might be one quite obvious feature as enhanced link reporting tool. In account of capability to view your recently acquired new links exponentially, it would be highly significant in tracking link acquisitions as well as designating the links that may cause a penalty.
Admin from India is a founder of WebGranth, an entity of
Sparx IT Solutions
with over 8 years of experience on different verticals of web design & development. In his quest to spread the knowledge regarding web development, he has been contributing in WebGranth by submitting his valuable blogs.