Creative HTML Email Newsletter Templates for Web Designers
In recent, modern trend of technologies is touching the sky and synchronize the whole globe in account of modern means communication and that is Internet. No doubt, it brought a blatant revolution in almost all sectors we are engaged with including business, individual, marketing and many more.
However, either you have to send or receive any type of messages including text or multimedia to your family, friends, customers, companies etc. and whatever more you desire? No matter. Everything is just one click away and of course Internet make it possible.
Above all, a plethora of diversified medium of communication through Internet is available in business sectors too. One amongst them is HTML Email Newsletter which has been concord as the most worthy and successful mode of interaction between both readers and publishers. It is a very essential tool and worthy, that's why I am going to present some hand picked Creative HTML Email Newsletter Templates for Web Designers in coming next section of this post. As in account of these newsletters publishers can trace the interest of readers in their product as well as it allows readers to get up to date information concerning their desired products, companies' latest events and happenings.
However, if you literally desire to arrest the attention of your customers or consumers and compel them to be a prospective consumer or buyer, you need a little bit of sincerity is required as well as it will be highly obligatory to pace your newsletter with a stunning, impressive and eye catchy look which should have the capability to drag and retain the target audience.
So, here I have congregated some Creative HTML Email Newsletter Templates for Web Designers which will definitely inspire you as well proliferate your readers number. Now, Just scroll down and take a look over these creative HTML Email Newsletters.
ABC Widgets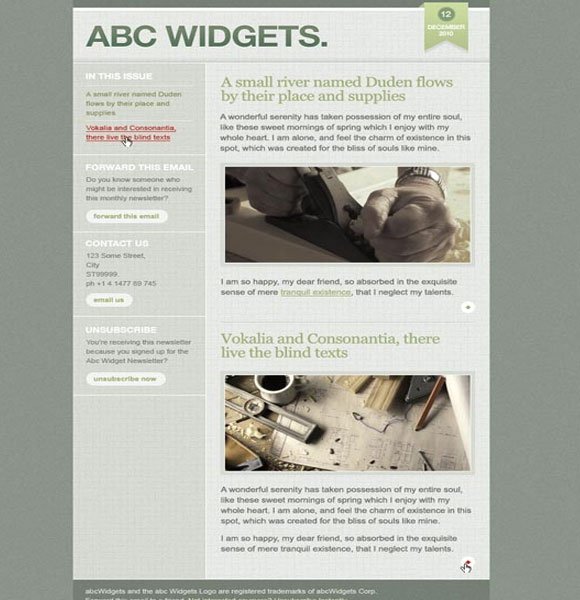 Art Institute of Seattle
Blog Title
Christmas
Color Direct
Email Marketer
Gretta's Garden Goods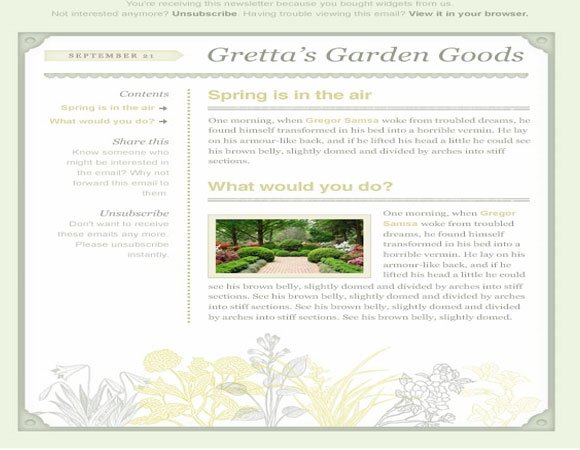 Grunge Grinders
Handcrafted Letter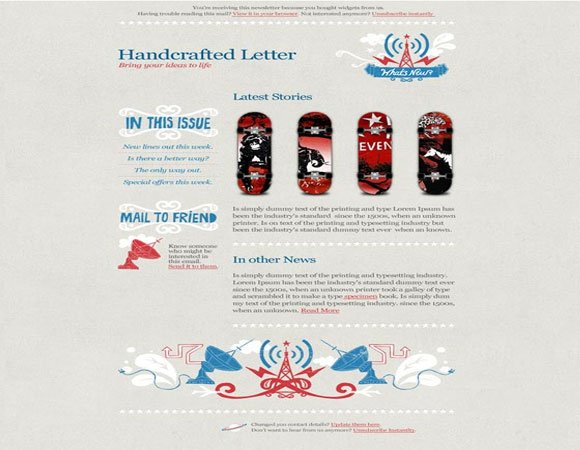 Investment Advisor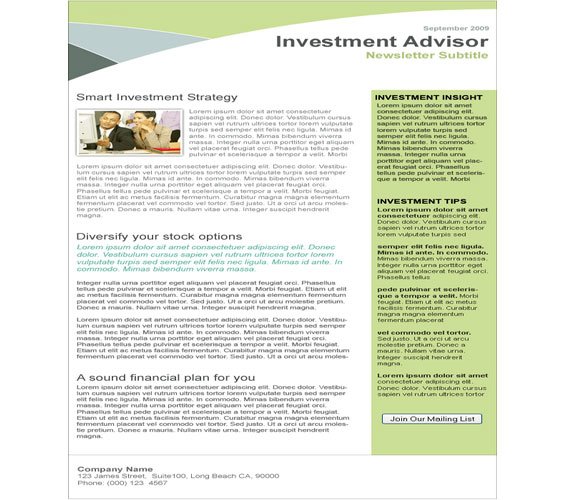 Music Event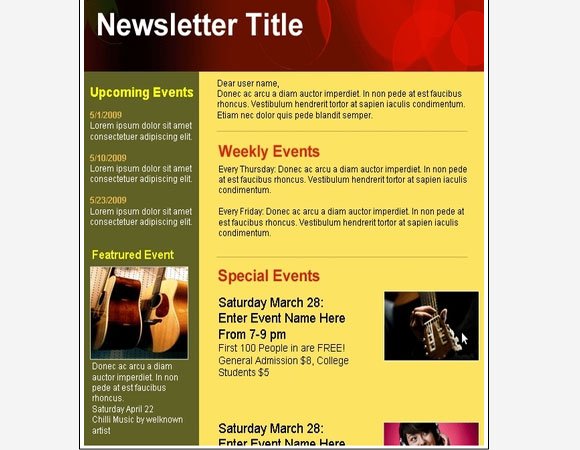 Night Club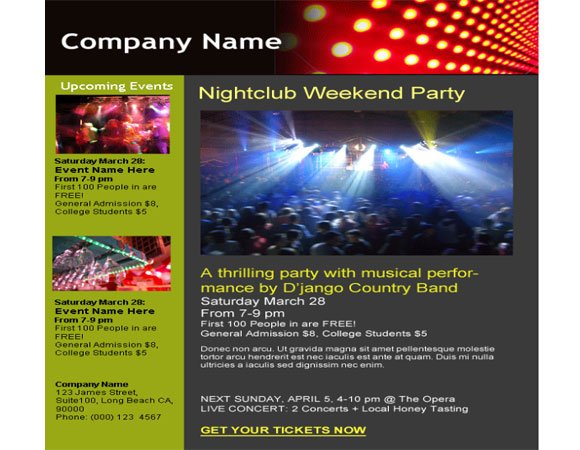 Outdoorsy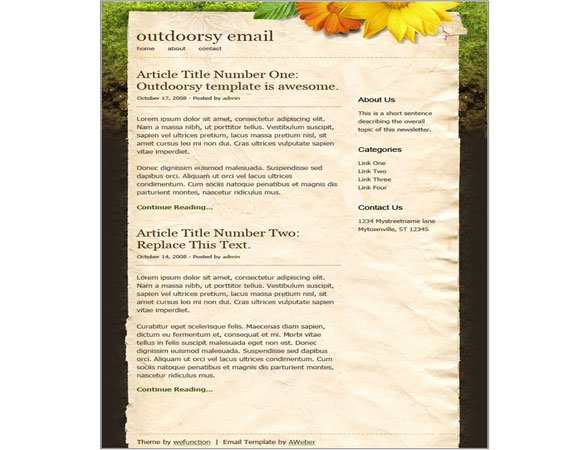 Stan's Newsletter
Workshop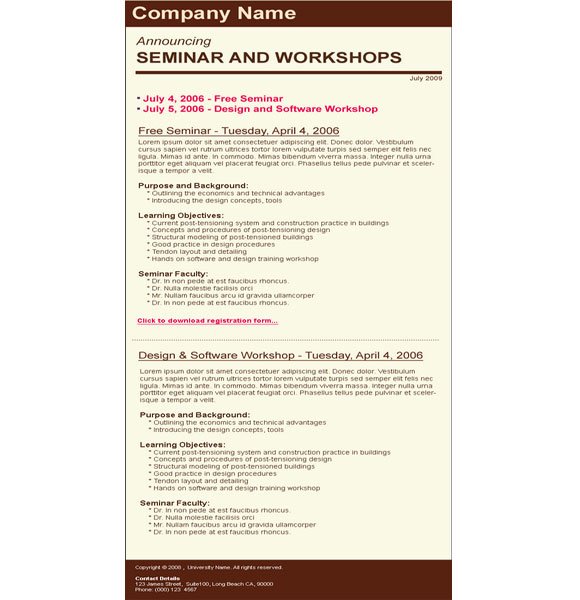 Therefore, I hope these Creative HTML Email Newsletter Templates for Web Designers would be very useful and crucial element for an effective intimation with your consumers and retain them with you. Moreover, it will be quite inspiring too.
Brayan Lazaris, a web development expert, has been working with
HireWebDeveloper
for many years. Till now, he has written numerous blogs and articles elucidating the best methods and approaches to process web development brilliantly. His keen interest in researching the smart technique for better web solution has opened the gateway for many businesses to establish a strong foothold in the digital space.