Collection of Top 5 Websites for Copyright Free Images
This post is a collection of top 5 websites for copyright free images. These all websites allows you to share or use millions of photos, videos, and lot of more useful information without any hassle of copyright or royalty. I had also provided you the link of these websites by which you can easily explore the free services.
Writing a blog is really interesting task until you don't have to search the images for it. Most of us search for the images on Google; just hit the key word and Google will serve us with a lot of search results but what about the term 'COPYRIGHT'. We hardly care about this word but just look at the term of use for a copyright item and I am sure you WON'T REPEAT the 'save image as' function ever.
Using a copyright image without permission can really put you in the down pit of Hassles. So as to save you from the frustrating task of first finding the most appropriate pictures and then filtering the copyrighted ones; I am providing you a list of websites that provides quality copyright free images. These all websites are loaded with thousand of pictures based on different genres.
Creative Commons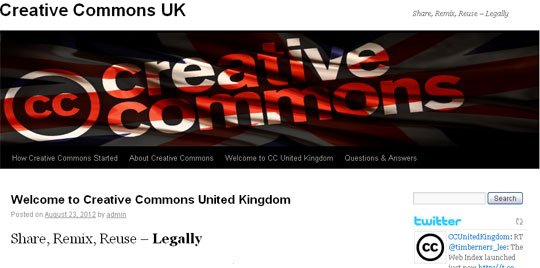 Creative commons is a very useful website for all web developers and designers. It provides them the aid of legally sharing their work with the rest of the world. This website also provides free copyright license and other legal tools to the users.

Photopin
Photopin is an amazing website that allows you to get the royalty free photos from the common gallery of Flickr. You can search any particular photo or a common topic to get the most appropriate photo for your blogs. These all photos are offered in different sizes and resolutions for providing the most purified search result to the user.

Wikimedia Commons
Wikimedia commons is a collection of millions of pictures which are uploaded by the top notch web designers all around the globe to provide an aid for the bloggers and other web designers. These all copyright free images are absolutely legal to use, edit and remix.

SpinXpress
SpinXpress is an online hub where you can share any file of any size without any hassle of Copyright. Icing the cake; this website allows you to find other web designers to work with. You can also promote your services through this website for a much wide target platform.

Free Digital Photos
Beside with providing amazing royalty free collection of images; Free Digital Photos provides you the useful blogs and FAQ which could effectively help you while web developing and blog writing.

I hope you that my post on 'Collection of Top 5 Websites for Copyright Free Images' will help you to get the best pictures for your websites and blogs. You can also suggest the names of some other website options which you had used and found worthy.
Rinniee Ginsburg is a email template developer and writer at
EmailChopper
. Her technical competency has helped the professionals explore the new techniques in practicing the innovative email development. She has written various articles that accentuate the importance of PSD to Email conversion, smart procedure for responsive email template development & many more. All her writeups have become a source for many professionals and business players to grab the valuable information.