Collection of Top 10 Free Online HTML and CSS Code Editors
This post of mine is an array of helping tools for all web developers who are tired of editing the codes offline and then again checking them live. In this post I am providing you a collection of top 10 free online HTML and CSS Code editors by which you can work more swiftly and hassle-free. These all IDE tools can be used directly without any registration or spending any buck.
Online HTML and CSS Code Editors: HTML and CSS are the most familiar terms for every web developer. With the increase in no. Of internet users; every business is making a space on the internet through websites and webpages. This business trend has significantly raised the need of web developers in the market. With the flooded wave of designers; everyday technology is kept updating. A lot of efforts are made by the technical geeks to liquefy the sophisticated tasks of web developers. Among the various other complicated tasks; code editing is one of the most frustrating and hassle filled job.
To help our developer readers below we are providing the collection of top 10 online HTML and CSS code editors. With the aid of these code editor tools you can easily develop any type of web code incorporation with the languages like HTML, CSS. PHP and even Java script. Icing the cake; these all tools are absolutely free to use and can be used directly without any registration.
You can even sign in to these web tools and can save your files, history and other additional tools.
Dabblet

Thimble
jsFiddle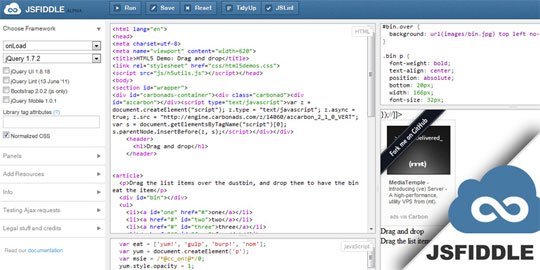 JS Bin

Cloud 9

CodeMirror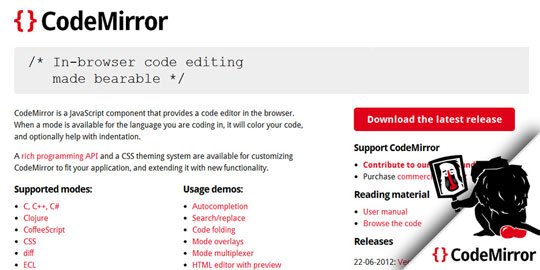 eXo Cloud IDE

CodeRun

Compilr

Codeanywhere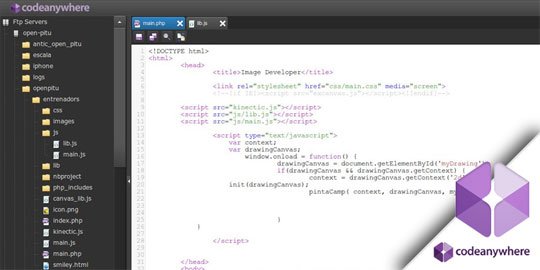 I hope that my this collection of Top 10 online HTML and CSS Code editors will save you from the hassle of again and again editing the codes offline. You can share your experience of working with these IDE tools. I would appreciate your any comment or reviews about this work of mine.
Steven Bowen is an ardent team member of
No-refresh - Web to Print Design Tool Provider Company
bestowed with professionalism in to develop fully-functional solutions. Having adroitness in this arena, he has served an array of blogs that are basically based on the technology advancement & improve the end users' information level.