Bootable USB Drive Creator Software: Hey I am going to boot my computer with a CD! Sounds old right? Booting the PC with the aid of CD/DVD or any other optical disk is out of fashion at the present time. With the evolution of USB Drive or Pen Drive as a bootable media; things are pretty much comfortable and easy.
It may be a tough task to create a Bootable USB drive manually; but with the help of available software it is as easy as playing a song from the desktop.  These software also assist you to transform your USB drive into a Live Operating system that can be used to operate a computer without actually installing the OS on the hard disk.
Moreover the most advantageous aspect of using a pen drive as bootable media is the fact that it can be formatted and reused as a data storage device. So to help every computer user out there; I had compiled the top 10 free software and tools to create a Bootable USB drive or Pen Drive.
Rufus
Rufus is surely the tool I will like to recommend. The two aspects which emphasized me to recommend this useful software are:
Cross Operating System Compatibility
Very Fast and easy to create a bootable USB drive
If you too are looking for a tool that renders these features then you will love this application.
How to Use?
Rufus is very easy to use it automatically detects the presence of attached USB drive and notify it to the user.
Choose the Device and the File system
Check the option "Create a bootable disk using" and provide the source of the bootable image
Click on the start button and the task is finished

WinToBootic

WinToBootics is the next name on my list. Similar to Rufus; it is also very easy to use software but it is not compatible for Linux operating system.
How to Use?
Install the software and run it on your computer. This software automatically detects the presence of external USB.
Choose the USB that you want to use; you can have a quick format of the USB to erase the data.
Click on the Drop Source button to upload the .ISO file. You can even drop the file directly from the source to the software as is

offers

'Drag and Drop' facility.
Click on the 'Do it' button and your device will be bootable.

RMPrepUSB

RMPrepUSB is actually a tool for the professional. It allows the users to do much more than just making a bootable USB and that makes it a bit complex tool to use. Some of the impressive features of this tool include:
Boot Loader Customization
Different Partitions within the same USB
Facility to tweak the FileSystem
Compatible with every major operating systems

Universal USB Installer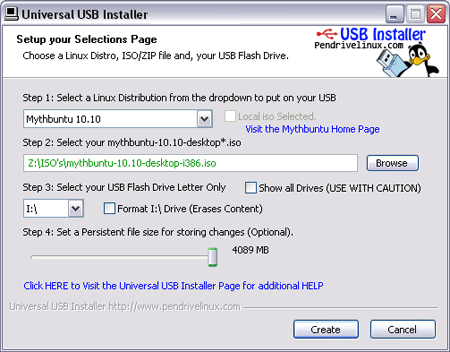 Please don't go by the name! It is actually the software designed particularly for the Linux operating System. This software allows you to create a Bootable Pendrive for Linux via the already .ISO file and even facilitate downloading the image directly from the internet.
Along with the impressive basic features; this software provides a bucket of additional traits that includes:
Feature to Create Live Antivirus Rescue Disk
Tool to rewrite a CD

YUMI
YUMI is an acronym of 'Your Universal Multiboot Installer'. This software is literally a bag of traits. It allows many more amazing tools beside with creating a multiple operating system containing USB drive. It can be tagged as software for the professionals but is surely much easier to use as compare to RMPrepUSB software.
Some of the major features offered by this software include:
Antivirus utility integrated with the software
Disc cloning feature
A wide class of diagnostic tools

UNetbootin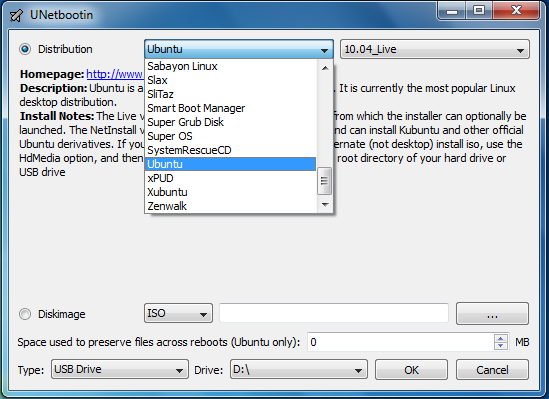 UNetbootin is a replica of Universal USB installer (discussed above) or vice versa. This software is also a tool to create bootable USB for Linux distribution. So if you are finding any trouble while using the Universal USB installer then go for Unetbootin. I am sure that one of these tools will surely help to tackle the task.

Linux Live USB Creator (LiLi)
To prove the popularity of this software it would be best If we talk about the statistics that states that LiLi USB creator is downloaded by more than 5133830 times. LiLi is bootable USB Creating software that can be used for Windows 8, Windows 7, Windows Vista and Window XP. This software also supports major Linux Distribution.
Some of the impressive features of this software are:
Intelligent Processing and compatible with many unofficial Linux Distribution
Hidden Linux Installation
Auto-Update

Koala
Koala is an easy and free tool to create bootable USB drive. But before you start downloading this tool; let me tell you that this tool only scans the external CD/DVD drive for .ISO file. So if you want to get the image from your hard disk; Koala is good for nothing.

WinSetUp

From USB

WinSetUp is an impressive option to go for. I really didn't find any cons of this software but when we talk about the pros of this tool; we will end up with a long list that includes:
Multiple OS on a single USB stick
Boot for any operating system like Windows7, Vista, XP, Linux Distribution and Ubuntu Variant.

WinUSB

Maker
This is yet another notable entry in the list of best bootable USB creator. Although user may find the interface a bit confusing to operate but it is still a worthy tool to go for.

Conclusion
Got what you were looking for? If you are getting any trouble during the process; you can share that with me in the input box below. Moreover, I will also love to hear your experience while using any of these software.
Keep Exploring Webgranth: Keep Exploring Possibilities
Brayan Lazaris, a web development expert, has been working with
HireWebDeveloper
for many years. Till now, he has written numerous blogs and articles elucidating the best methods and approaches to process web development brilliantly. His keen interest in researching the smart technique for better web solution has opened the gateway for many businesses to establish a strong foothold in the digital space.