In this post of mine; i am presenting the list of 100 best websites 2013. These 100 most popular websites till 2013 are followed by millions of visitors everyday. I had sub-categorized this list best websites ever in different genres.
Best Websites 2013: The Web is the door to a world of information at your fingertips. According to most estimates, there are around 700 million websites online with about 51 million added each year and approximately 7 million webpages debuting each day. Clearly, choice is not a problem.
If you need a little help narrowing down your choices, however, here are a 100 best websites conveniently broken down by category. Get ready to bookmark!
Art and Inspiration
Deviantart – The online community provides a platform for artists to share and display their work. Art displayed includes themes, skin art, traditional art, photography and art prints.
Etsy – The e-commerce art site allows users to buy and sell homemade items, including art supplies and vintage items.
Business Directory
Angieslist.com – Presenting business listings and recommendations based on information provided by customers, this site has become increasingly popular in recent years.
Cars
Edmunds.com – Considered the most trusted vehicle site, Edmunds offers stats and reviews by industry experts.
Autoblog.com – "Obsessively covering the car industry," the site presents auto shows and offers reviews.
CarDomain.com – Car buyers can view car photos and videos. The site also offers blogs on the many issues involved with choosing and purchasing the right car.
Car and Driver – The site provides just about every stat you would want when looking for a new car. Tips, videos, and other resources are available too.
Career
LinkedIn – The popular professional site with over 200 million users is designed as an online networking platform. Users can search for jobs, post resumes and engage with other users.
GlassDoor – The site provides information on various companies, including salary and benefits. Current and former employees of each listed company are encouraged to provide comments.
Indeed – The job search site provides a single source for job listings posted online and in various newspapers. Users can search job listings by criteria such as city and salary.
Monster.com – The popular site has thousands of job listings and allows employers to search posted resumes.
Charity
GuideStar.org – This site provides information on various charitable organizations that users can search before making a donation.
Classifieds
Craigslist.org – Craigslist offers a variety of items and services for sale. The site protects user information and acts as a go-between during the initial contact phrase.
Directory Assistance
Anywho – A great source for finding anybody with a public listing in the United States; includes a reverse look-up feature.
YellowPages.com – The most popular online phone book site with personal and business listings from throughout the United States.
Government
FirstGov.gov – The official site of the federal government, this site provides contact information for politicians and other useful information.
Whitehouse.gov – The official site of the White House.
House.gov – The official site of the House of Representatives.
Senate.gov – The official site of the United States Senate.
Vote-Smart.org – Users can find out who their Congresspersons and representatives are with this site, which lists political figures by zip code.
Health
MayoClinic.com – The site of one of the most respected hospitals in the world has become a trusted source of medical information.
WebMD – The most popular online medical site, users can find information on various ailments and conditions.
NIH.gov – This site provides health information from the National Institutes of Health of the United States Department of Health and Human Services, including summaries of all major systems of the human body.
Altmedicine.com – Considered the go-to source for everything related to alternative medicine and medical procedures.
Nutrition.gov – Offering a variety of health information, this site includes dietary information and related statistics and recommendations.
Humor
UComics.com – Users can browse the latest popular comic strips from Garfield to Ziggy. Previous strips are also available.
Jokes.com – The popular site offer a collection of jokes for just about every taste, from mild to risque.
Legal
FindLaw.com – Widely used by legal professionals, the site is open to anybody looking for legal information.
Lawyers.com – Considered the largest directory of attorneys, this site allows users to search for lawyers based on location and legal specialty.
Money and Finance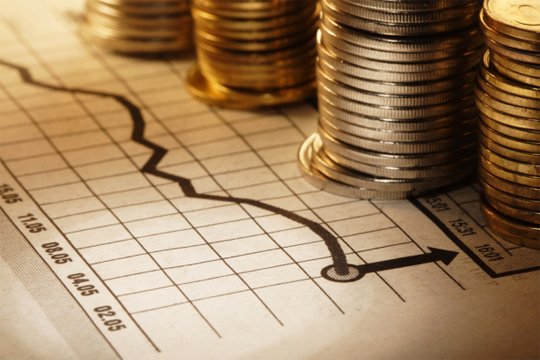 Smartmoney – The Wall Street Journal magazine site offers investment advice, analysis and tools. The site also includes articles and market and stock news.
Mint – The site allows users to manage their budget online with access to calculators and financial tools. Users can also monitor their online banking and track spending.
Movies
Netflix – Originally offering only DVD rentals, the popular site is now a go-to source for online streaming of movies. The site recently added original programming that members can watch at their convenience.
Movies.com – Fans of the cinema can get the latest movie news, watch trailers, and check out the latest box office rankings. The site also offers capsule movie reviews and lists upcoming movies.
IMDB.com – Internet Movie Database offers a comprehensive listing of just about every theatrical movie, television movie, and independent production ever made. The site also includes actor profiles and information on upcoming releases.
Music
Grooveshark – The online music streaming service offers access to online radio stations. It also allows users to connect with artists and share favorite tunes and artists with friends.
Bearshare – Presenting a collection of over 20 million songs, this site allows users to legally download songs and videos.
Pandora – The automated music recommendation service allows users to search by artist, song or composer. User-created stations can be shared online, via social media or through mobile devices.
Nature
Nature.com – The site of the people behind Nature magazine, information is presented on chemistry, microbiology, and other fields related to nature.
Green Conduct – A comprehensive online publication focused on green living, green news, and sustainable living.
News and Media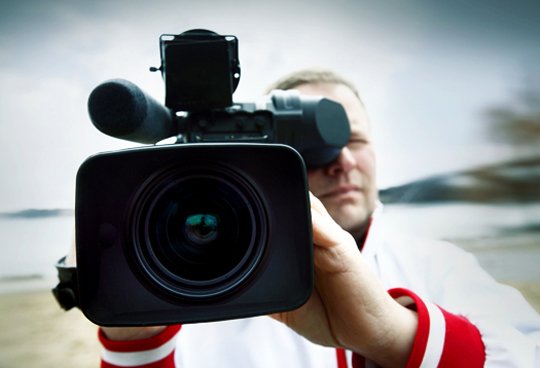 The New York Times – Users can browse business news, sports, movies, books, travel, education, cars, real estate, and the Times' iconic books section online.
Mashable – Mashable offers a roundup of top social media news related to popular social sites such as Facebook, Twitter, and YouTube. This tech-centered site also includes a jobs search section.
HuffingtonPost – Most of the news presented here focuses on U.S. politics, world news, entertainment, comedy, and technology.
CNN.com – The primary focus is national and international news. Weather, entertainment news, and business news is also presented.
FoxNews.com – The Fox News site features breaking news, video footage and a collection of national and international stories.
Slashdot – Considered the top source for tech news.
Google News – The site presents a collection of news information from various online sources.
BBC.com – Considered the official source of world news related to Europe and the United Kingdom in particular.
USA Today.com – Users will find a rundown of major news stories categorized by state.
Slate.com – Considered one of the premier online magazines, this site features news, reviews, and other information.
Online Dating
Match.com – Among the most popular online dating websites, Match.com is known as a less formal site than other online dating services. Users can browse profiles and contact other members.
eHarmony – The online dating site prides itself on matching individuals based on several levels of compatibility. This site is geared towards the serious dater.
PlentyofFish – In addition to free content, POF offers premium services that allow users to see when users update their profile and whether or not messages were read.
OurTime – Focus on daters over the age of fifty, this site brings together seasoned users to meet similar members for love and companionship. Members can view their matches for free.
Photos
Flickr.com – Considered the top photo management site, users can create unique photo collections.
Photobucket – This site offers unlimited free photo storage with image size restrictions.
Real Estate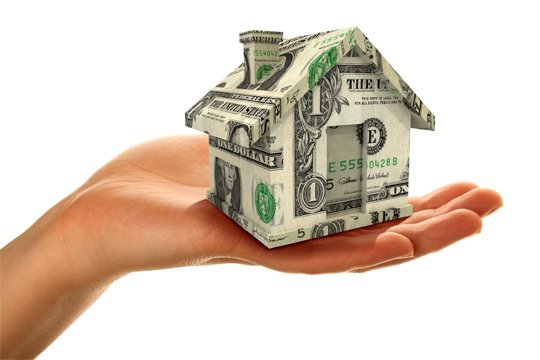 Yahoo! Real Estate – Properties are divided by location, price, and other common search criteria. Users can further search by price range and other specific details.
Realtor.com – A popular site for Realtors and home seekers alike, this site boasts an extensive database of updated listings from across the country.
Homes.com – Nearly 3 million unique visitors come to this site every month. Listings include homes in just about every price range and style.
Redfin.com – A great, comprehensive resource for prospective home buyers, with MLS listings, and tools for homeowners.
Reference and Information
Wikipedia – The popular online encyclopedia is unique in that it allows users to edit its content.Yahoo! Answers – The site is unique in that it allows users to post questions and get answers from other users.
About.com – Freelance writers serve as authors and guides. The site also offers online courses and channels spanning multiple topics.
Answers.com – Considered the Web's top question and answer service, the site presents answers to questions from both Web references and user contributions.
Reference.com – The online encyclopedia, thesaurus and dictionary includes a web search feature. The information presented is often concise; usually consisting of a few paragraphs.
LOC.gov – The official site of the Library of Congress is gradually making more of its resources available online.
Religion
Beliefnet.com – The site presents spiritual and sacred texts from many of the world's most popular religions.
Vatican.com – The official site of the Roman Catholic Church.
Myjewishlearning.com – This site is considered the go-to source for everything related to Judaism.
Science
Sciam.com – From the people behind Scientific American magazine, this site is an excellent reference source for most scientific issues past and present.
Shopping and eCommerce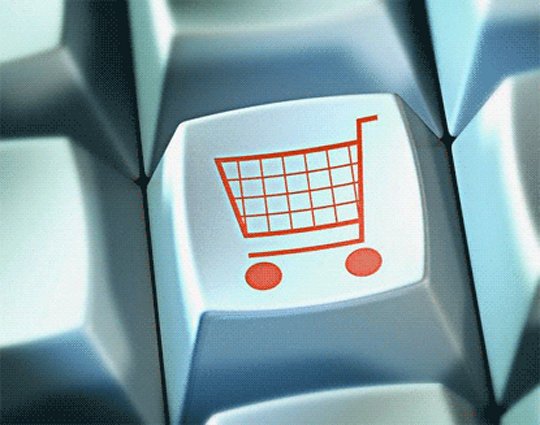 ShopStyle.com – As the name implies, the site focuses mostly on fashion. Popular categories include shoes, jewelry, and wedding accessories, which you can search for through ShopStyle's own search engine.
eBay – The popular online auction site allows users to buy and sell various items. Sellers can opt for a fixed price or allow buyers to bid for a specified period of time.
Amazon.com – Just about everything under the sun can be bought and sold on this constantly expanding site. Users are encouraged to post product reviews and comments.
WorldMarket.com – Top quality furniture, unique gits, food and wine selections, and eclectic home decor items are the main items featured on this site.
PriceGrabber – Compare prices from other online sites in one convenient location. Once you see a price you like, click the link to complete your purchase via the original site.
Shopping.com – Owned by eBay, this price comparison site allows users to compare product prices on everything from clothing to electronics.
Social Networks
Facebook.com – Considered the most popular social network, Facebook allows users to share photos, posts, videos, and other information with friends.
Twitter.com – A recently expanded 280 character limit has made this social site even more popular among users.
Pinterest – Users tag items based on images or photos and share them with other interested users.
Software
Download.com – The premier destination for shareware and freeware, this site offers a wide selection of software that can be tested prior to full purchase.
Sports
ESPN.com – Sports lovers flock to this site on a regular basis for everything sports related, including updated sports scores.
Tech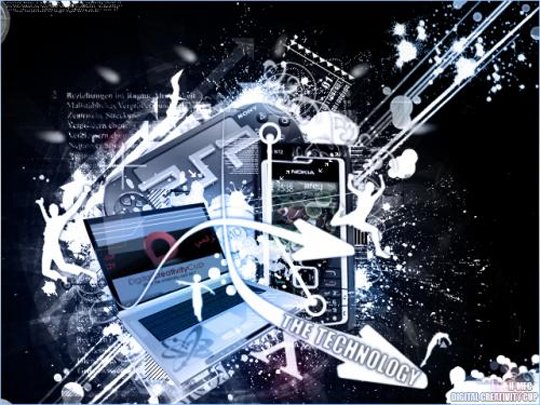 CNET.com – This site is considered the premier source for reviews of all things tech-related, especially software and related hardware.
Gizmodo – Considered the go-to source for the latest on tech gizmos and gadgets.
Digg – Community members, not editors, choose the stories and featured articles.
Engadget – An excellent source for tech reviews, including assessments of new products.
Television
Hulu – The ad-supported site offers on-demand streaming of TV shows, movies, and webisodes.
WWITV.com – World Wide Internet TV presents access to live events and on-demand broadcasts.
TVGuide.com – The iconic magazine's site offers a comprehensive listing of TV shows that can be customized by location.
Traffic and Directions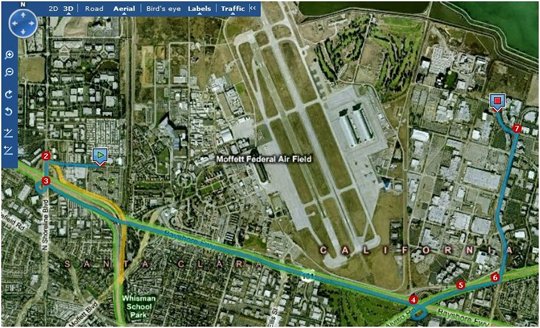 Google Maps – Users simply type in an address to produce a traditional map or an interactive street view map of the location.
Mapquest.com – This site provides printable maps and driving directions.
Travel and Vacation
Kayak – The travel site offers deals of flights, hotels, and airline tickets. Travelers can also book rental cars in advance and find travel deals.
Hopstop – Described as an "online city transit guide," the site provides door-to-door bus and subway directions.
TripAdvisor – The travel site provides information, user comments and 1-5 star ratings for everything travel related. Listings include hotels, restaurants, and other common tourist attractions such as museums and places of interest.
FlipKey – Users will find a selection of over 170,000 vacation rentals around the world. Photos and details of the rentals are included; along with helpful guest reviews.
Expedia.com – Users can find cheap trips and related travel accommodations and car rentals through this site.
Citysearch.com – This site provides basic travel information for every major U.S. city plus some international destinations.
Video
YouTube – The popular video site allows users to post, share and browse videos. YouTube recently announced plans to offer original content.
Vimeo – The high quality video site is often used by entertainers to debut videos. The site offers an account option for business users to post professional videos.
Dailymotion – The site includes formatting and distribution tools. Videos are grouped by category for easy browsing of similar content.
Blip.tv – This video sharing site allows users to produce web shows. Users are encouraged to produce continuous videos with the ability to generate revenue for this content.
Viddler – The free video sharing service has no restrictions on video length as long as files are 500MB or less. Users are restricted to 2GB of storage and bandwidth per month.
Weather
Wunderground – Weather reports and local and long range forecasts can be found on this site.
Weather.com – Users enter a zip code to get the weather for a particular city.
Conclusion
I hope that his post of mine will give you a lot of information about the internet world. So now stop asking your friends for the different genres of websites rather suggest them some popular names. You can copy these 100 best websites in your device so that you don't need to search them again.
About Author
Michael Le is a tech and entertainment blogger for Bearshare.com and a variety of other music and entertainment websites.
These posts are a handout from our Guest Author who works with us occasionally and provide their opinions for our regular visitors on Web-Development & Designing, SEO, CSS, Coding etc. As their details can be marked with their concerning post even we would like to add that out Guest Authors are expert and master of their own sector. If you also desire to be our Guest Author Contact Us at
submit@webgranth.com