Best Online SEO Tools and Search Engine Optimization Application
Here, in this post you will find out online free SEO tools from all above the web. These search engine optimization tools are very critical towards transforming your site more SEO friendly and more effective and efficient that occupies highest rank in major search engine's SERPs like Google, Yahoo, Bing, etc.
As I have already written various post regarding SEO, its significance and complete guide. But today, I am going to present some most useful online SEO tools and SEO applications. Perhaps, you all would be well-familiar with SEO and SEO practices. But even before get into the nitty gritty of SEO Tools and application let me put some light over this.
Actually, Search Engine Optimization is extended form of SEO which is considered as an excellent practice to obtain healthy search ranking in major search engine result page of Google, Yahoo, Bing, MSN etc. for your website using relevant keywords and phrases. However, before we proceed further, let me put some light over how Search engine actually works? Every search engine has its spider also called as crawler or bot used to scan, read and archives websites for updated contents at regular period of time which can be easily find out by people. As for example, when a user is looking information about website development with same keyword, then if your website contains keyword relevant content and optimized accurately then it will appear at top in search engine's ranking.
Therefore, the main motive of SEO is to enhance your site position in search engine result page and thus driving more traffic to your site. It is very common when your website sits at top position in SERPs, more people will hit your site regardless of navigating search page and results in enhanced traffic. The practice of SEO is neither too easy not too confounded but requires some skills to perform distinct aspects of SEO including, Keyword research, online page work such as Meta Title, Meta Tags, Meta description etc. Off-page is also very critical to earn more quality backlinks through article submission, blog submission, forum, bookmarking and many more.
Though various distinct methods and procedures are their too implement in the mean time it also become very necessary to track all methods for its accuracy and reporting. However, a good SEO means, you shouldn't meet any kind of obstacles and save valuable time while looking for what you want. Therefore, in order to make you ease and flexible, I have compiled below some useful useful and worthy SEO tools and SEO Applications out of which some are free to access as well as some require premium subscription.
However, what are you waiting for now, just go ahead and check them out as well as implement accordingly towards making your site under reach of huge extent of people and better reporting for site performance.
Google Adword Keyword Tool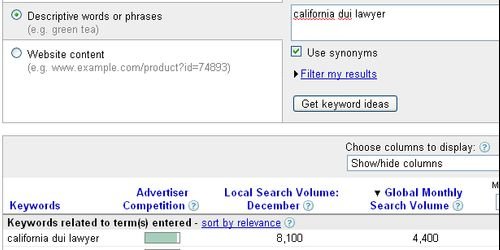 This is an elegant free SEO Keyword and Adword analysis tool introduced by Google. You can analyze even a single keyword or keyword phrase including its amount of search volume in distinct geographical location. It also provide other related keyword ideas of broad, exact and phrase match types with amount of search volume for each and every suggested keyword.

Googlerankings: Free SEO Tool
This is one amongst robust free search engine optimization tool which is useful in tracking a web-page ranking in Google in very simple and easy way. Simply you can input the domain or website/web-page URL and the Keyword you want to list the site for.


keyworddensity
This is a very amazing free SEO tool and application for analyzing keyword density and word depth of any web content. This free, fast and accurate keyword density analyzing tool is very affable and convenient to employ without meeting any hindrances and just by a single click.


Linkvendor SEO Tools
This Linkvendor SEO Tools are great and efficient tool that assist you to comprehend search engine optimization as well as optimize your website to distinct parameters of search engines likewise. Also, through this tool you can designate what your competitors did and allows you to interpret all data for your usage and advantage.


Markhorrell SEO Tools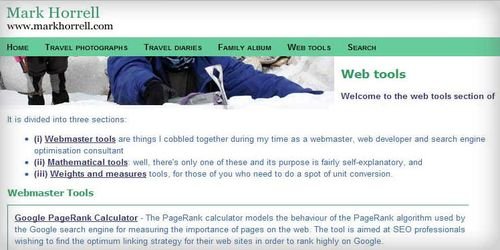 This is very useful and worthy SEO tools which incorporates an excellent blend of web applets which are capable to accomplish variety of distinct tasks. The tools incorporated are classified into three sections i.e. Webmaster tools, Mathematical tools and Weight and measures tools.


Free Online Web Check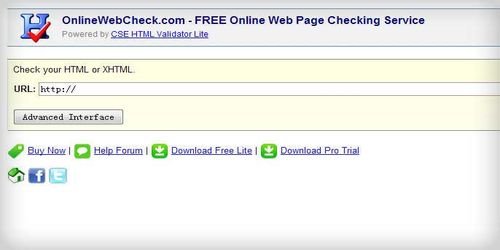 This is a very nice and cool SEO tool useful for free online web page checking service including CSS or HTML/XHTML in very easy and convenient way even in a single click. Simply, you are required to put the domain or web-page URL in the specified box and click "Check URL" button to start.


Ranks.nl – Ranks Webmaster Tools for SEO
This Ranks.nl is an ideal and perfect tool for experienced search engine optimizers and professionals to which check or analyze the accomplished work. Also it is quite significant for beginners which helps them to comprehend why a page may or may not rank well.


Selfseo SEO Tools
The Selfseo SEO tools is an elegant blend of distinct other SEO tools including internet tools and Webmaster tools at a single hub which make webmaster more ease flexible towards developing a successful, SEO optimized and engaging websites.


Seobook
This is another compilation of some useful and worthy SEO tools which includes, Free Web-based SEO tools in order to render a site more SEO friendly optimized through enhanced analyzing and optimizing the website.


Seocentro SEO Tools
With Seocentro SEO tools you can find out various useful tools which helps you to accomplish variety of works related to Keyword, Pagerank through incorporated tools like Meta Tag Analyzer, Social Link Popularity Tool, PageRank Check Tool, Keyword Position Check, Keyword suggestion and density tool and Page keyword Analyzer.


Seochat SEO tools
This is a great compilation of SEO tools of diversified categories that helps you in configuring, analyzing and optimizing your sites withing different search engines. The tools includes Adsense calculator, Meta Tag Generator tool, On-Page optimization tool, Check server headers and many more.


Seomoz SEO Tools
This is a great hub of several distinct useful SEO tools that includes campaign manager, keyword analysis tool, link analysis tool, on-page analysis tool, crawl test and many more.


Webconfs SEO Tools
This is an elegant SEO tools where you can designate and implement accordingly among various significant and obvious SEO tools for analyzing and optimizing your site more effectively and efficiently. Also this is very important to make your site appears at the top in major search engine result page.


Web-hosting top tools
With this web-hosting top tools you can accomplish various distinct task for your site towards analyzing, optimizing and rendering them to more SEO friendly sites as well as transforming more efficient and effective. It includes Google PageRank Prediction, Backlink checker tool, HTML optimizer, Server status and much more.


Webmaster Toolkit
Webmaster Toolkit is highly useful to help and guide you through diversified categories of SEO tools in the search engine optimization. The tools you can designate here are Keyword Research Tool, Web Page Analyzer, Top PPC Bids Checker and miscellaneous.


Webrankinfo
This SEO tools website has free SEO tools which is useful to control and optimize the ranking of your website. However, in the same purpose you will have SEO Toolbox, Data Centers Tool, Link Popularity Test, Keyword Suggestion Tool etc.


Webuildpages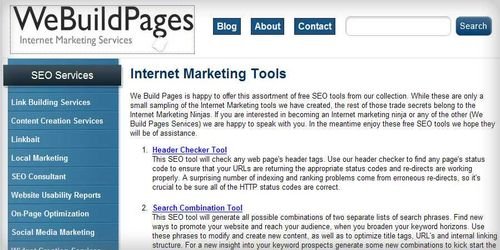 In account of SEO tools which are incorporated by webuildpages you can congregate accurate figures of your site from several distinct perspectives. After congregating the information evaluate and implement properly which can revitalize the strategy of your internet marketing and unfold various worthy SEO opportunities.


xml-sitemaps
This is a very captivating SEO tools which is helpful in validating your xml sitemap as well as ping Google to intimate their location optionally. With this tool you can also ping search engines like Google, Yahoo, Bing etc. with the whereabouts of your sitemap.


Hopefully, this post might be quite obvious for all those SEO professional who wish to make their site more SEO friendly as well as congregate useful data that say about effective performance of site or the action that might be implemented to render your site more SEO friendly. These SEO tools and SEO applications are very simple and easy to access for all experts as well as freshers SEO professionals.
Rinniee Ginsburg is a email template developer and writer at
EmailChopper
. Her technical competency has helped the professionals explore the new techniques in practicing the innovative email development. She has written various articles that accentuate the importance of PSD to Email conversion, smart procedure for responsive email template development & many more. All her writeups have become a source for many professionals and business players to grab the valuable information.