Best examples of maps in modern websites
When people think of online interactive maps, some names directly come to mind first and foremost are Google, MapQuest and TomTom. Interestingly, all these companies are providing online maps as a service. Maps are the best way for presenting data online and these have proven very useful for people when it come to find necessary locations or getting driving directions and navigations etc.
In fact, web design industry is not escaped from the advantage of these interactive and attractive maps in modern websites.Over the internet, you can see dozens of websites where interactive Google maps are being used in particular web page as a resource that for visitors providing a pictorial representation of company location. Let's understand the significant importance of maps in web design. Well, maps serve an important purpose in modern Web design in terms of displaying navigation and directions, geographic relationships between any locations and many other things.
Interestingly, there are lots of new possibilities with the expansion of new Web technology for interactive presentation is the map. In the modern web design industry, web designers are constantly experimenting with things and come up with new tricks and trends applied to add more interactivity and creativity in simple Google maps. Some creative designers are creating maps by taking advantage of 3D technology to present data most effectively.
When talking about interactive online maps then things like panning and zooming are some of the most fundamental actions which play major role in allowing users to focus on the amount of information.  Other than panning, zooming and scrolling, there are many other things through which web designer can create modern interactive maps. You can easily mix and match these different styles of navigation to come up with an attractive and interactive online map for modern web design.
With online interactive maps, you can use contextual windows or menus to display the information. In this type of navigation style, an user click on particular point to get information. The best part is that there is less eye movement of user for this kind of action. Here is an example of online map using contextual menus or windows for displaying information.
America's Best Adventures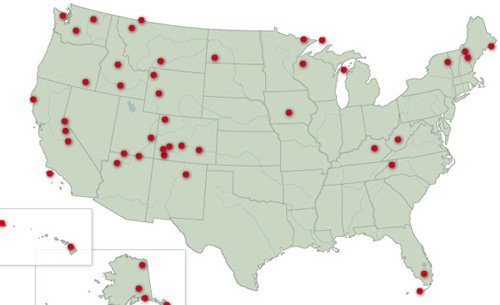 Showcasing Maps in Web Design
Innovista
odopod
Earthpulse
wineme
worldofwarcraft
tnvacation
teachingjobsportal
isitsunshine
Wanderlust
geochirp
arcinspirations
culinaryculture
V-s-p
bylandseaorair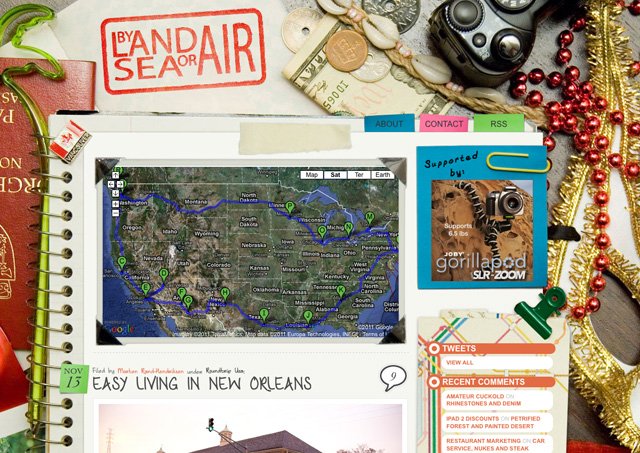 kurtnoble
whrrl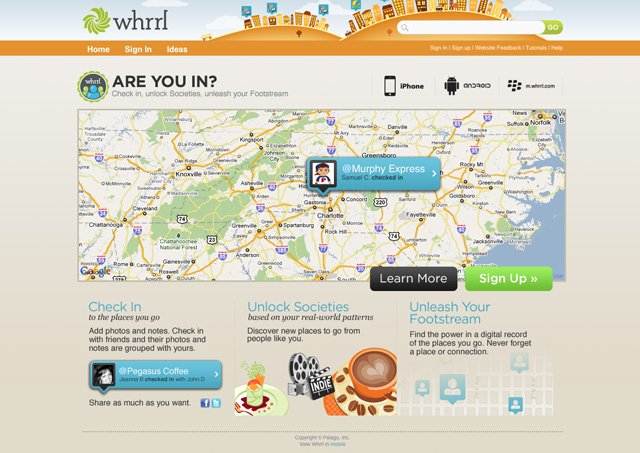 ncmarinescience

SOURCE
ratemyarea

SOURCE
trendsmap

SOURCE
randmcnally

SOURCE
sna

SOURCE
mapsalive
ijustmadelove

SOURCE
canadadayacrossamerica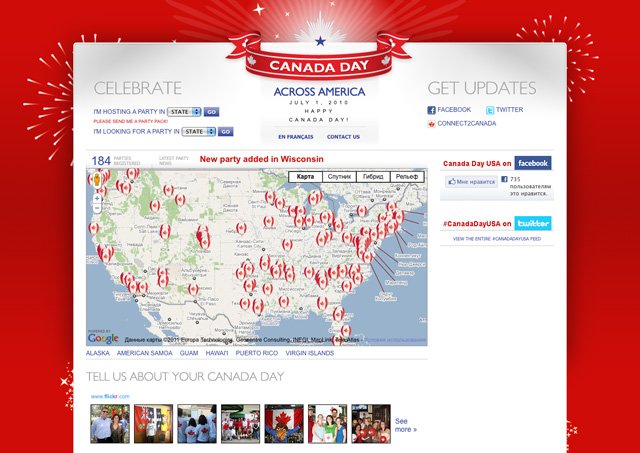 SOURCE
princeton

SOURCE
norsehound
Brayan Lazaris, a web development expert, has been working with
HireWebDeveloper
for many years. Till now, he has written numerous blogs and articles elucidating the best methods and approaches to process web development brilliantly. His keen interest in researching the smart technique for better web solution has opened the gateway for many businesses to establish a strong foothold in the digital space.