Best collection of High-Quality Fonts for Web Designers
Web safe usable FONTS play very significant role to make a design look more professional and appealing. Fonts are the most essential aspect does not go with the design when it comes to scripting, layouts, display pictures, text etc. Easy-to-read Fonts helps in converting a normal boring design into an attractive and appealing piece of art with three necessary web designing objectives - Look, Appearance and Outcome.
Over the internet, you get endless variety of Fonts ranging from normal to conventional-looking typefaces, novelty candy cane, handwritten and bunny fonts. How to choose right Font from this never-ending list of Fonts? Pick a font that suits best to your design and expressing your message aesthetically and appropriately. Oftentimes, picking a right font becomes really tough. You should always go for a right balance of expressive and stylish Versus useful and appropriate. It's always a good idea to know your font family.
As designer, one always requires high quality fonts on regular basis for web design, logo design etc. However, Font Management mainly includes selection, comparison and analyzing of best fonts which is a really serious business and cannot be neglected at any cost. This mainly includes major issues of concern such as installing and uninstalling fonts, handling missing fonts and lots more.
At present, there are hundreds or thousands of fonts are available over the internet which tends to consume considerable system resource amount when activated on the system resulting in reduced efficiency and productivity of system. The reason is simple – most of the major operating systems such as Mac, Windows and Linux are usually backed with their own set of font management utilities and here, professional font management tools or Font Managers come into real picture.
Some of these fonts are available as a freebie means you can use the fonts for private and/or professional projects without any restrictions. On contrary, there are some of the fonts which are not available as free for personal and commercial use and clearly marked under restrictions. So, it is advisable to read the license agreements of these fonts carefully before using them in your project because the license agreements of these high-quality fonts are subjected to change from time to time.
Best collection of High-Quality Fonts for Web Designers
In this post, we are going to present a best collection of high-quality fonts for web designers with a brief overview. We have searched hard for them and picked some really amazing fonts to save your precious time and help you out with your current projects. In this collection, we have put together a couple of high-quality fonts such as Kilogram, Pompadour Numeral Set, Franchise, Lato, Flux Architect, Espinosa Nova, Bada Bing, Palm of budhha, Color Lines, Alpharuler, Soda, Merge, Orial, Baurete, Branko Kockica and many other cool fonts.
Below, we have put together some really awesome high quality Fonts types that have really inspired us. Our main purpose is to present you the best collection of downloadable wonderful Fonts to save your precious time. Communicate the message effectively by selecting most appropriate Fonts.

Description: Kilogram is a free font redesigned version of Nick Curtis old free font Anagram. Have a look. Enjoy!
Description: Andy Mangold designed Pompadour Numeral Set – an amazing set of fonts available under a Creative Commons License. Creative people can use these wonderful numeral font set for packaging design, logo design etc. Interestingly, these beautiful fonts are easily available as both TrueType and OpenType fonts for free download.


Description: FRANCHISE is awesome new display fonts absolutely free-to-use and free-to-download for both commercial and personal purpose. The Franchise Bold typefaces are used by designers especially to communicate message quickly and uniformly without compromising the style.


Description: Lato is a free open-source san-serif typeface family designed exclusively by Warsaw-based designer Łukasz Dziedzic. Interestingly, the semi-rounded details of the letters provide the Lato Fonts a feeling of warmth whereas it's strong structure exhibit stability and seriousness. The entire family of Lato typefaces consist of five weights (plus corresponding italics) including hairline style, Western character set, improved screen quality (better hinting), pan-European Latin, Cyrillic and Greek extensions.

Description: Flux Architect is the popular architectural font perfect for technical drawings and design presentations. These beautiful typefaces are licensed as Free and available out over the web to download for both personal and commercial usages. Enjoy!
 
Description: Cristóbal Henestrosa designed Espinosa Nova Font is a revival based of the types mostly used by Antonio de Espinosa in the 16th century Mexican printer and quite probably the first punch cutter anywhere on the American continent (1551). This outstanding Font family is used for setting text such as small caps; five sets of figures – old-style and lining, both proportional and tabular, plus tabular small caps; many "f" and long "s" ligatures and a capital sharp "S" (U+1E9E)..
Download Link: Registration is required.


Description: Bada Bing is an opentype font created by Zwarte Koffie available out there over internet as a Free to download for personal as well as commercial usage.


Description: Palm of Buddha is a set of beautiful fonts available under license as a free font. These amazing fonts can be download free of cost for both personal and commercial purpose.

Description: Anton Gridz designed Color Lines are free partline decorative font available to use for the beautiful labels, cool print design, posters, packaging etc.


Description: The soda font was originally created for the titles of the Soda bar menu. These wonderful fonts are declination of some patterns usually used in the visual identity. Soda fonts are licensed as free to download for both personal and commercial purpose.

Description: Playful and appealing Baurete is free-to-use typeface without rigid alignment or symmetrically positioned elements. These fonts are licensed as free-to-download typefaces for both personal and commercial purpose.
Description: Font Branko Kockica is beautiful typefaces has all serbian Cirylic letters. These set of fonts are available free to download for different categories such as uppercase, lowercase and other Chars for commercial as well as personal projects.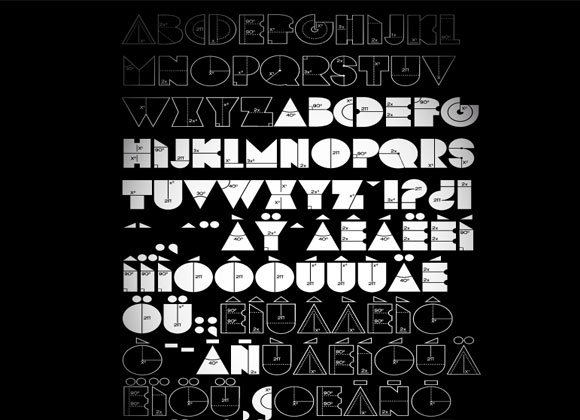 Description: ROKE 1984 is an OpenType format display fonts designed by Wete mainly based on geometric forms and mathematical symbols that basically consist accents and numerals. Creative people consider this set of typefaces an excellent option for technical designs.
Description: VAL Stencil font is an Opentype generally used by designers for any type of graphic design – web, print, motion graphics, logos, pictograms etc.
Further Resource
25 New Free High-Quality Fonts
http://www.smashingmagazine.com/2010/12/17/25-new-free-high-quality-fonts-typography/
30 Free high quality fonts for designers
http://www.webanddesigners.com/30-free-high-quality-fonts-for-designers
40+ Excellent Freefonts For Professional Design
http://www.smashingmagazine.com/2007/11/08/40-excellent-freefonts-for-professional-design/
"What Font Should I Use?": Five Principles for Choosing and Using Typefaces
http://www.smashingmagazine.com/2010/12/14/what-font-should-i-use-five-principles-for-choosing-and-using-typefaces/
As the most experienced developer of
CSSChopper - PSD to HTML Conversion Company
, David Meyer firmly believes in building the new ways that lead the people towards success. He focuses on an ideal approach and tries to deliver the perfect services close to the defined needs.