Web design is no child's play. It requires skill, tact, precision and a little bit of luck to develop that master piece of a website. In fact if you are not careful, you may end up creating something that does not even load when it is placed on a browser.
One of the skills that I feel is needed in the design of a good website is decision making. Yes! decision making; don't look so surprised.
With good decision making skills, you are able to decide which design resource to use for your web project. Design resources are a great way that make your website user-friendly and attractive. So, if you implement the best design resources for your website, then you are likely to get more visitors for your website.
And I am getting ahead of myself here. I have not even told you why I am doing this piece. So let me begin.
Market Trends
Websites are a great way to market our creations; our brands; our pieces of art; our businesses. We live in a technological world where businesses are expected to have an online presence. According to www.statisticbrain.com the percentage of small businesses with websites in 2014 stood at 53 %. This was an increase from the figure in 2009 where by only 49 % of small businesses had websites.
This increase indicates a trend in today's marketplace environment where businesses see the need of having a functional website for their services. The same research also shows that the firms that had websites attributed 67% of their annual revenues to online sales and purchases.
These stats amplify the need for a business to invest in a proper website. This means that as a business you have a higher chance of attaining global recognition and dominance, if you have a website.
Stephen Hawking once said that "We are all connected by the Internet like neurons in a giant brain".
All these make the website a vital tool for exposure.
So where were we before this little detour? Aah… web design resources.
Website Backgrounds
For this piece, I will center my efforts on backgrounds as a tool that is commonly used when designing websites. Backgrounds are vital for websites. They make websites appealing and user-friendly. But, when it comes to conversion rates,  do the backgrounds have a role to play? Do they have the same effect and impact in "bringing home the bacon"?
Why should I worry about the Conversion Rate?
The success and efficiency of a website is measured with its conversion rate. Conversion rate is the ratio of visitors to your website who end up making an order or a purchase or even subscribing to a newsletter.
How do Background Patterns for Websites Impact Conversion?
Load Up Speeds
Backgrounds have a way of making websites "heavy". It therefore takes a website a little bit longer to load up in a browser. Those on slow Internet connection are the worst hit as the entire website may even fail to load up at all. It is common knowledge that online users have a short attention span and if a website fails to load in the first few seconds (2-5 seconds), they are most likely to abandon the website. This therefore spells bad news for websites with what I refer to as heavy backgrounds. They take a lifetime to load up and by the time they do, the potential clients have already found what he or she was looking for online.
Wrong use of images as their backgrounds
"Images are great sources for your website background". This statement has been repeated over and over in your web design class such that you use images in almost all of your website backgrounds. Though there is nothing wrong with it, the choice of the images you use for your website greatly affects its conversion rates.
Some of the popular choices for images are photos of some of our celebrities. This is totally wrong for the simple reason that preferences differ from one person to the next. This way, if I load up your website and the first thing that I see is a pic of a celebrity that I loathe, then there is no way that I am going to spend an extra minute on that website. As I abandon your website, this is one potential client that you have missed and your conversion rate goes down.
The best backgrounds are those that have no affiliation to any particular celebrity or organization. A background with something abstract or neutral like vector marble effects is a great substitute for all those websites that incorporate people's images as their backgrounds.
Plain Backgrounds are Outdated and Boring
Most people think that simple designs are the best for a website and as such they go ahead and use a plain white background for their websites. They argue that plain backgrounds make their websites readable. What they do not know is that plain backgrounds make their websites boring as well. If we were in 2002 well that would be okay; but this is 2016 for Christ's sake. Your website should capture your readers attention and this way they are able to spend a little more time on them thereby increasing their chances of placing an order for the products or services that your offer.
One great way to make your website interesting and visible is by giving your website a background that has patterns to it. This adds visual intricacy to the website and hence a appeal to the users. It serves to increase the time spent by the user on the website. This is one of the oldest trick in the book regarding techniques on how to capture and retain your visitor's attention but I am perplexed that designers seem to overlook this fact.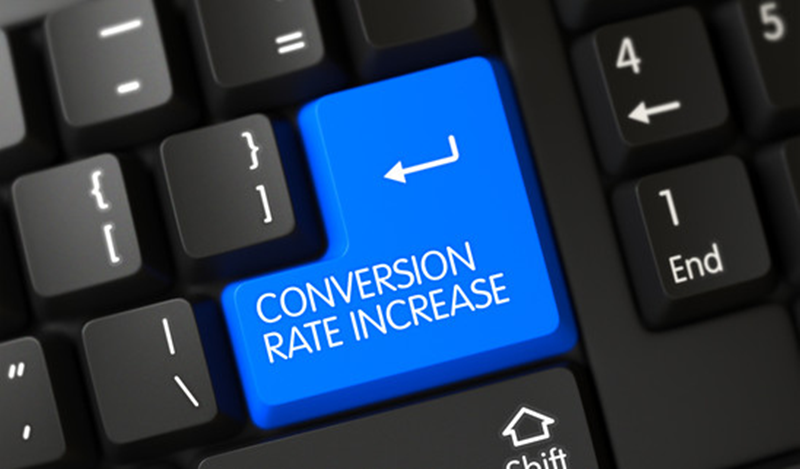 Make Proper use of Colors to in the Background
One way to give your website an appealing look is by using a background that makes proper use of colors and uses meaningful graphics. The background scheme should have at least primary colors that create the perfect mood and tone for your business. And please never overdo the colors. If you do this, you may end up distracting your visitors and they may abandon your website without even checking the website's pages and products that you are offering.
Studies indicate that the conversion rate of a website decreased drastically when the background colors were bright and contrasting. The reason for this is that colors have a psychological effect on human beings and people often avoid backgrounds with "too much color" on them.
Add a Touch of Graphics to Your Background.
Graphics are a great tool to have in your background. They make your website more visually attractive and appealing. They add variety to an otherwise plain website. This way they help you retain the attention of your online visitors and this is good for business.
However, if you overdo the graphics, then your website becomes useless as a marketing tool. The purpose of any website is to avail information to the general public on different products and services that you offer. If the graphics in a website background are overemphasized, they have a way of clouding the information that you are trying to share with the public.
Implement simple graphics in your website background. This goes a long way in capturing and retaining the concentration and attention of your online visitors.
Apart from the appearance of your website, the other factors that affect your websites effectiveness as a marketing tool include content, functionality, website usability and search engine optimization. I think I will put up a separate article about each of these to do justice to the topic.
If you have experimented with some backgrounds for your website, do share your story with us by adding it to the comments below.
Author Bio
"Swati is a nature-freak, loves traveling and capturing unforgettable memories along the way. She loves singing and driving – often, both at the same time. Her favorite passtime is to hangout with her family and friends. She believes in work hard and party harder. Swati is responsible for updating DealFuel blogs – a daily deals site for web designers and developers with some really good deals and freebies."
These posts are a handout from our Guest Author who works with us occasionally and provide their opinions for our regular visitors on Web-Development & Designing, SEO, CSS, Coding etc. As their details can be marked with their concerning post even we would like to add that out Guest Authors are expert and master of their own sector. If you also desire to be our Guest Author Contact Us at
submit@webgranth.com