Awesome List of Free Online Photo Editing Tools: Now Edit Your Images Anytime Anywhere
With the emergence of online photo editing tools, image editing has become the most popular profession these days. There are large number of online tools which has arrived nowadays which in turn has led the web designers or graphic designers to edit photos in the web browser. Actually an online photo editing tool allows editing and manipulating a photo in the web browser. It has enabled graphic designers to add some cool effects and customize the look of images easily without having the need of any extra supporting software.
Although these have come a long way in the last few years, it has got a huge boost-up in the market and is tremendously growing day by day. Today the arrival of high-megapixel cameras in the market has also pushed this theory to a new level. The most advantageous part of these tools are that these do not consume much of the memory and the processing is done faster by the server. Also these can be applied on machines like digital camera without the latest versions of Flash installed.
Here in this post we bring to you the comprehensive list of online photo editing tools which will let you to edit images anytime and anywhere. Through this meticulous list we wanted to focus on different online photo editing tools each having its unique features. These tools might be valuable for you. Now with a few clicks, you will be able to customize your own photos, create funny photos from your pictures or convert it to make the cover page of any magazine like that of celebrity. So, what you are waiting for. Let's explore pick which one suits best to your needs. How you have felt going through these tools please let us know your view through your valuable comments.
Best Free Reverse Image Search Engine provides the users to search images with using images. No text is needed! By combining search engine technology, computer vision, image processing & analysis, you can find all related images by just an image query.
Online photo tool
Online photo tool allows you to perform the basic photo editing; with this tool you can edit and save your images, screenshots and photos online.

Cellsea
Cellsea is very effective tool which makes it easier not just edit photos but also to edit video as well. It is a powerful and flexible tool which offers more than 15 ways to correct color, exposure, and lighting problems.

Photoshop.com
Photoshop is a remarkable tool with which can edit, organize, store, and share photos all online. It has lot of tools which allow you to crop and re-size, apply basic touch ups, work with color, or edit the photo by adjusting the sharpness, focus and much more.

Free online photo editor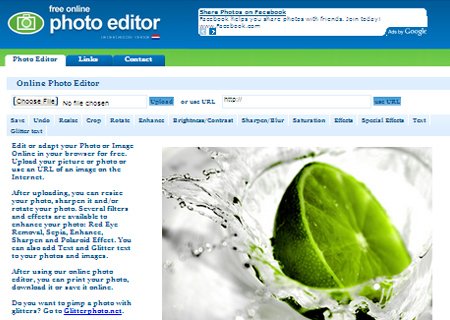 Free online photo editor is another tool which includes basic functionality like cropping, re-sizing, brightness/contrast adjustments, working with text, and a number of effects and much more what you expect for photo editing.

Online Image Editor
Online Image Editor is the most convenient browser-based tool for online photo and image editing which provides an easy-to-use user interface which allows you to quickly and painlessly create or edit images, photos or graphics. It is an online Image Editor which allows you to edit your pictures online and enables designers to create more complex graphics in a drag-and-drop environment.

JpgFUN
JpgFUN is really a marvelous online photo editing tool which includes photo effects that allows you to create exclusive avatars and images using your personal photos.

BigHugeLabs
With BigHugeLabs you may create custom motivational poster, customized jigsaw puzzles from your photographs etc. It can help you create things like CD covers, pop art posters, magazine covers, billboards and more using your own photos.

Pixelmator
Pixelmator is a graphic editor developed for Mac OS X which includes features like selection, painting, retouching, navigation, and color correction tools. It is a powerful image editor for Mac OS X has everything you need to create, edit and enhance your images.

Scrapblog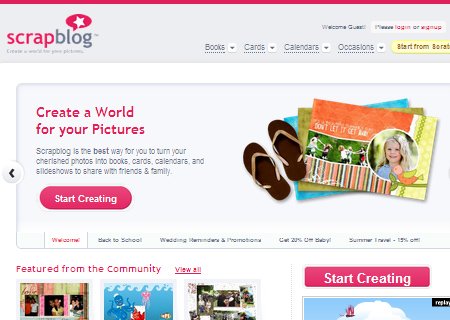 Scrapblog is an online photo editing tool which allows you to combine your photos, videos, audio and text to create stunning multimedia scrapbooks. You may create custom cards, calendars, photo books, and more in minutes.

LunaPic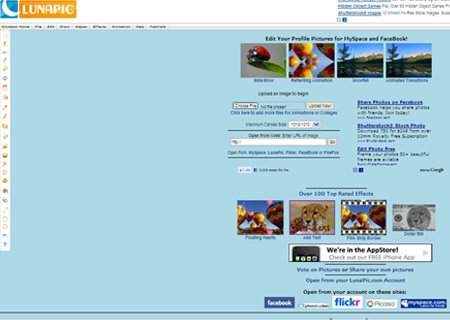 LunaPic is another online photo editing tool which allows you to edit your profile pictures for Facebook and MySpace.

Picnik
Picnik is an eminent tool which makes your photos fabulous with easy to use yet powerful editing tools. It includes a number of special effects from artsy to fun. It features awesome fonts and top-quality type tool and tons of special effects, and you can use its advanced controls to fine-tune your results.

Snipshot
It is an online photo editing tool which is featured with basic editing tools like crop, rotate, and resize, basic image adjustments like contrast, brightness, saturation, sharpness and hue. This tool is regarded as the best way to edit any kind of photographs such as GIF, JPG, PDF, or PNG etc.

Pixer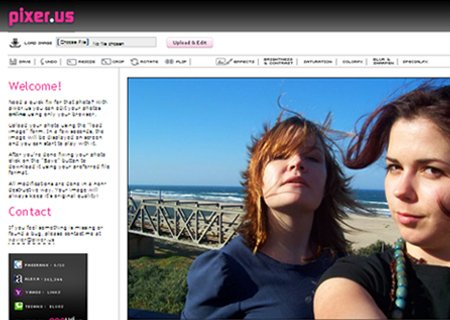 With Pixer.us tool, one can edit photos online using his browser. One can edit photo or do any modification without disturbing its original quality.

PicMagick
PicMagick is an online photo editor that enables you to make ordinary photos look wonderful within a few clicks. It has several cool features that allows you to make your ordinary photo look wonderful and you will be surprised to see how fabulous your photos can be and how easily this can be done.

Pikipimp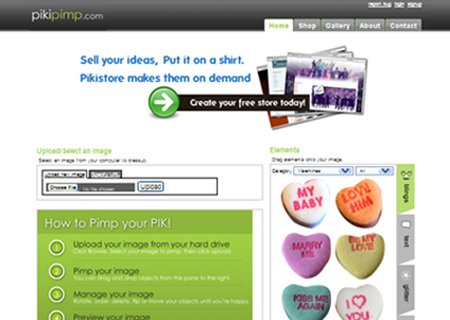 Pikipimp is an online photo editing tool which allows you to upload your photo and add some blings, speech bubbles and fun effects.

Mypictr
Mypictr allows you to create a custom profile avatar for your favorite social network through its free picture resizing service.

Picture2Life
Picture2Life is a nice photo editing tool with which you can edit your pictures, create collages or animations, and best of all, share your pictures with friends and family.

DrPic

DrPic is the easiest and free online picture editor which includes basic functionality like cropping and re-sizing, brightness and contrast adjustments, sharpen, adding text, and a little more to make your images look fabulous.

Aviary
Aviary is another popular online photo editing tools which allows you to edit images, topography, audio and color.

AlilG.com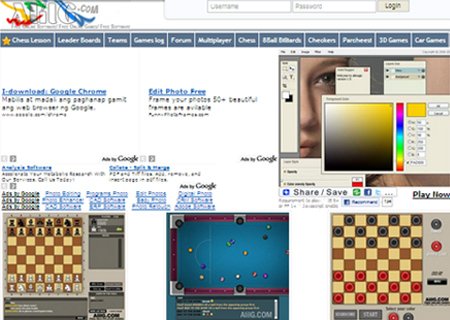 It is a free online photo editor with which you can easily create new image and edit it, you can import photos to your image document. It includes some basic photo editing tools which allow you to perform you editing in easy manner.

Splashup
Splashup is a powerful editing tool and photo manager which runs in all browsers, integrates seamlessly with top photo-sharing sites, and even has its own file format so you can save your work in progress. It is formerly known as Fauxto and comprises lot of tools and features for a free online image editing.

MyImager.com
MyImager is a free online image editor which makes your images look even more beautiful. It has number of tools available including a number of adjustments and effects, drawing tools, and more which allows you to work with an existing photo via upload or a URL. It is a fantastic online photo editing tool with the help of which you can upload or call images from anywhere on the web and edit them freely with the dozens of tools and filters that we offer.

FlauntR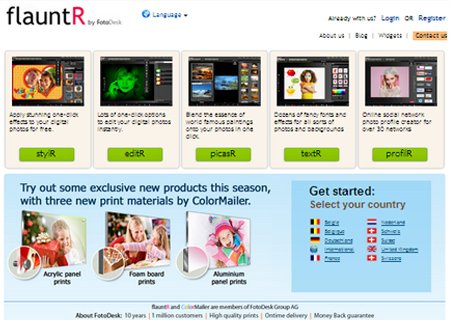 FlauntR is an online photo editing tool with which you can apply stunning one-click effects to your digital photos free, blend the essence of world famous paintings onto your photos in one click, etc. It is an online social network photo profile creator for over 30 networks and comprised of dozens of fancy fonts and effects for all sorts of photos and backgrounds.

Pixlr
Pixlr is the most popular and advanced online photo editor in the world which allows you to create an item from scratch or edit an existing photo.

FunPhotoBox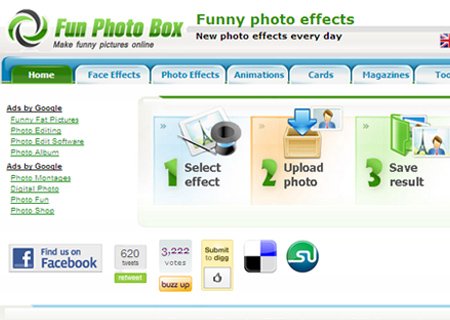 FunPhotoBox is another online photo editing tool which lets you to create funny photos and gift animations from your pictures.

Admin from India is a founder of WebGranth, an entity of
Sparx IT Solutions
with over 8 years of experience on different verticals of web design & development. In his quest to spread the knowledge regarding web development, he has been contributing in WebGranth by submitting his valuable blogs.