Are You Due for Web Hosting Migration? Use This Guide
Naturally, small business owners are advised to start off their websites on a shared hosting plan. It is usually cheaper, less time-consuming and allows them to focus on their core functions. Simply put, it provides an acceptable user experience for beginners.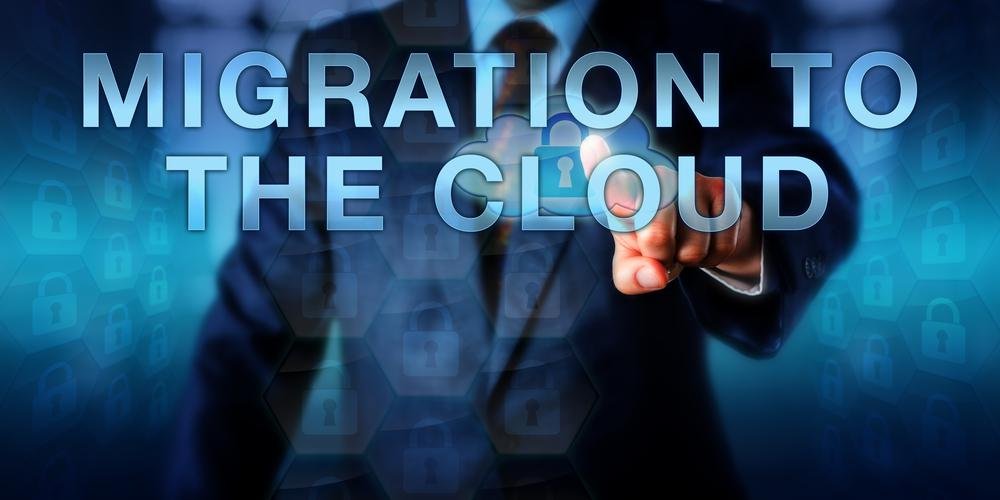 But over time, businesses tend to grow. Their web traffic will increase, as will the size of data being transmitted. The website's functions also take on a more complex role—the shared hosting plan can no longer accommodate these evolved needs. When this occurs, it is time to consider migrating to a more efficient plan such as the dedicated hosting plan.
This article briefly defines both shared and dedicated hosting plans, and lists the various signs that indicate it might be time for an upgrade.
The difference between a shared and dedicated hosting plan
You can tell from the name that a shared hosting plan shares resources along with several (usually hundreds) other websites, while a dedicated plan offers resources dedicated to the host client alone. On the face of it, that's exactly what it is. However, it goes a little deeper than that.
Shared hosting plan
Because you have little-to-no control over the content and coding functions of the other sites sharing the hosting plan with you, you're exposed to the following:
The type of content from a few sites using a single server can lead to every website on that IP address being blacklisted.
The type of coding on any number of sites could strain the already-burdened resources on the server. This usually causes regular downtimes.
If you run a little blog or website with an equally small amount of web traffic, a shared plan can suffice. But when you grow, where can you go?
Dedicated hosting plan
On a dedicated hosting plan, you purchase or lease a separate server from a hosting provider, install your software and operate it yourself. All the necessary resources are included and you are free to do whatever you like with them. A dedicated plan can cost hundreds—even thousands—of pounds a month depending on the capacity you use.
If you have been using a shared plan for some time and your business model has evolved, your demand for resources will be larger than before. The next best thing to do is migrate. From the start, it is important to choose a web hosting provider with room for scalability so you can migrate more conveniently.
Signs that your business needs to move from a shared plan to a dedicated plan
The right time for migration isn't always that obvious. Essentially, when your shared plan is beginning to cause more issues than you can or want to handle, the desire to move on to a dedicated server might come up. But, if you don't know whether your website really needs it, here are a few signs to guide you.
1. Poor performance
Your website may be prone to poor performance on a shared server. Some providers usually offer a premium rate plan. If you buy one, the site performance will improve despite increased traffic. If this is the case, it could be sufficient for the time being. Otherwise, a sound understanding of your traffic volume is necessary to determine the value of upgrading to a dedicated server.
Heavy traffic volume can contribute to poor performance. If you started as a small sales company with a few site visits and your business has now evolved to hundreds of visitors daily, the difference will be evident. The site will begin to slow down and some customers will see error notifications caused by too many requests. Your site may struggle with download times and display errors. These are indications that the capacity is too much.
2. Security issues
One of the main risks associated with a shared plan is security. A dedicated server makes it easier to protect because you are responsible for your own website. If one website on a shared server suffers a security breach, other sites could be exposed.
If sites on the same plan as you are hacked consistently, chances are you may be next. With a dedicated server, you are in control of your security, especially with the possibility of cloud backup. You can set your servers for automatic updates each time a new patch is released. However, it is important to keep your server code up to date.
3. Server capacity
Are your functions too complex for the hosting provider to manage? One of the things about evolving businesses is they tend to take on new roles and responsibilities. If you started as a food blog but are now in the business of delivering healthy foods to customers, chances are your website needs may have changed.
In some cases, web owners discover that their providers cannot deliver the server options they need. This is common when a hosting provider is not scalable. The solution is to seek an entirely new hosting company. This can cost you valuable business time, so ensure you verify from the start if your hosting company is scalable.
4. Server resources
A dedicated server is usually rented, not bought, but it is a whole system and yours to manage. If your website needs more RAM, you can get more RAM. If it requires a more efficient CPU, you can get one. You can also upgrade the bandwidth of your Domain Name System to ensure seamless communication between your servers.
With a shared plan, you cannot control the performance of your server. If you need these, you either ask your provider to upgrade your plan or wait until a general update is performed. The disadvantage of this to a business is plain as day. When you find yourself requesting more resources within a short span, you'll know it is time to move to a high-capacity plan.
Websites that serve up plenty of heavy files or have several pages on a shared server often run into problems with space availability. However, it is not a cogent reason to switch to a dedicated server—it is more cost-effective to buy additional space. Only when the situation becomes dire should you consider migrating to a dedicated plan.
These signs are indicative of a shared hosting plan due for migration. The switch may cause a temporary lapse in performance, but it is only fleeting. When you start using a dedicated server, you will observe the marked difference between the two.
These posts are a handout from our Guest Author who works with us occasionally and provide their opinions for our regular visitors on Web-Development & Designing, SEO, CSS, Coding etc. As their details can be marked with their concerning post even we would like to add that out Guest Authors are expert and master of their own sector. If you also desire to be our Guest Author Contact Us at
submit@webgranth.com