Apple Watch Apps: List of Best Health & Fitness apps
Are you serious about your health and fitness? Now, the power of your health is on your wrist.
Follow the best Apple watch apps I have mentioned below and become stress free about your health.
Nike+ running was the first fitness app on Apple watch which comes with hi-fi features such as allowing runners to connect, challenge, cheer & motivate their friends . Nike+ is one of the best fitness apps that allow owners to connect with running community globally. An owner can get all information about long distance and run duration all around the world.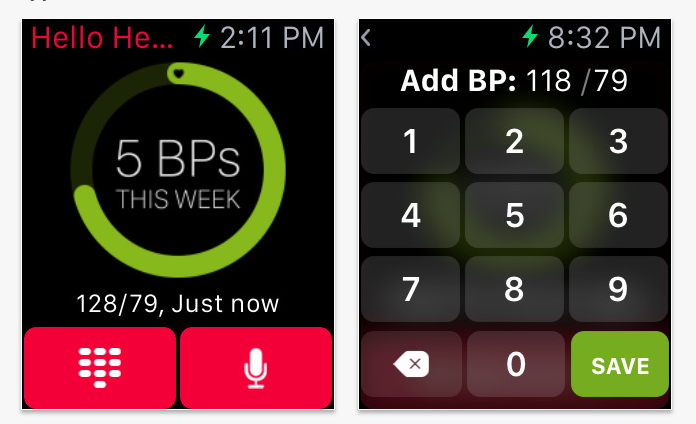 Hello heart- the app is associalted with blood-pressure monitor and heart related issues. It is specially designed for Apple watch because by wearing it, you can record & upload essential signs of your heart. Heart problems are very common nowadays, especially for Americans due to unusual diet and fast-food. So, this app could make a sense for them to check their physical condition within their wrist. The app also saves your valuable time as rather than visiting to a doctor, you can get all information by your own using this app.

Click on the app to solve health related issues and more than 85000 doctors are ready to serve you within U.S. area. HealthTap is providing the platform for U.S. people who can ask questions to the registered doctors and get the answers in very less time. Obviously it saves your time and solves your problem immediately.
How much water you consume in a day? Don't know? Download the app WaterMinder. Yes, the app WaterMinder notes down how much water you drink in a whole day. Water is having a huge importance in our health. So, you need to care about it and this app facilitates you with the same amenities.
It's all about running. Either you're habitual with running or fresher, RunnerStretch will advice you from first step to last step and help you in daily routine. Some people do exercises without knowning pros. & cons. Sometimes it leaves negative impacts & injurious to health. You need a guide who can consult you for the same. RunnerStretch is the platform where you can do exercise according to the health experts.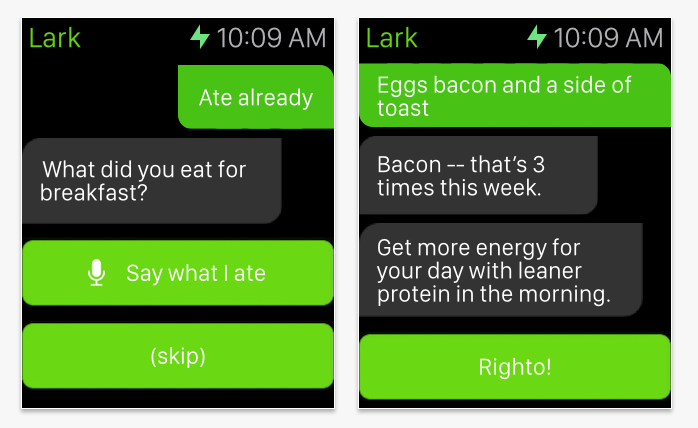 The same app that you might used in iOS devices over the years is now available on your wrist. Lark is the all in one health app. Whether you are looking for loosing your weight or live healthier. Lark is the perfect option for you. Get coaching from experts to loose your weight and get positive results within few months. Experts having strict watch on your exercise, sleep and diet and guide you according to all these perspectives.
Runtastic is a fitness tracking and GPS running app. The app tracks your running, walking and cycling using the GPS on your watch. App is available with all key stats including distance, time, speed, elevation, heart rate, calories burned etc. So, you can find result or you can say improveness of your workout via statistics.
Many people are serious but not getting time for working out due to hard & fast life. Going to gym and other health specialist is not convenient for working people. Are you one of them? I have found one best app for such type of busy people named Equinox. The app facilitates with pre-workout planning, post-workout tracking, whole day health monitoring etc.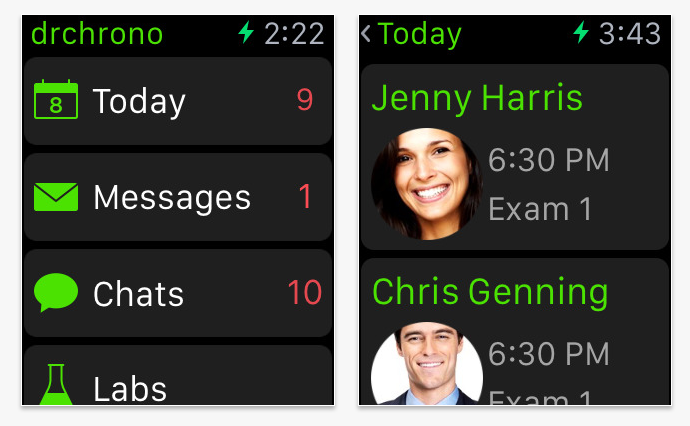 Drchrono maintains the data information between physicians and their clients. It keeps record by providing best Electronic Health record(EHD) experience for both ends- physicians as well as patients. It helps medical professionals by reminding their collegues to wrap up visits, see the schedule so that they canmanage each patient individually within their Apple watch. Professionals also answer back to patient via text messages & see information of patient as well.
These posts are a handout from our Guest Author who works with us occasionally and provide their opinions for our regular visitors on Web-Development & Designing, SEO, CSS, Coding etc. As their details can be marked with their concerning post even we would like to add that out Guest Authors are expert and master of their own sector. If you also desire to be our Guest Author Contact Us at
submit@webgranth.com