Android Applications Emerging as a Threat to the iPhone Application
These days, Android Applications are one of the burning topics in the world of Technology. A crucial question is arising in the technical society that is android applications a threat to the iPhones. Looking at the popularity, usefulness and power of Android applications, it seems somewhat true to a certain percentage. It is expected that Android mobile will stand much more ahead of iPhones in the coming future. We have to see what will happen in future?
There should be no doubt to say that Android applications enrich the mobile phones with several facilities and rich functionalities and hence, we see now a days, almost all those companies engaged in mobile phone development are launching the most sophisticated handsets or mobile phones which are well equipped with android application. Unlike the other phones, android phones are comprised of enhanced capability and rich functionalities that are designed to offer a handy deal to those who find themselves incomplete without their laptops.
These days, mobile users wish to have more functions and features in their mobile phones. It led the developers to develop powerful and innovative mobile application which must meet the demand of the users. Android Application Development emerged as the most suitable choice in front of developers as Android offers a powerful and instinctive platform to develop mobile applications. It contains a real power which can completely change the look and feel, features as well as the functions of a mobile device. The most noticing point regarding Android applications is that once it is installed on a device, each Android application lives in its own security sandbox.
We are presenting some of the best Android applications which when installed to your device will give you a unique experience. These applications which have been developed by expert developers will demonstrate you the potential power of Android which in turn will tempt you to feel that, surely it is the perfect replacement of the iPhone application. Thanks to all those developers who have put their endless efforts to develop these sophisticated applications.
Google Sky Map
Google Sky Map is a stunning android application which when installed to you mobile gives you an accurate representation of the stars and planets on your screen. When you will point your phone at the sky, you may learn what constellations are visible and if that's a UFO or just Venus.

Foursquare
It is an excellent android application which is represented in fine form, and is constituted with the Google app offering easy one-click check-ins, integrated Google Maps for a seamless Google-branded experience and home page shortcut options to all your favourite places.

App Monster
App Monster is a decent app manager which offers one-click backup of all your apps to an SD card. Also, we see the act of monitoring and uninstalling applications on Android is little bit a clumsy process, thus installing this application will let you overcome from this types of problem.

Layar
Layar is the most popular and commercial android application which allows users to buy AR content such as travel guides, local house price apps and much more.

AppSaver
The AppSaver is an android application which proves highly beneficial for those users who are using an older, less fancy version of the OS, as this application will let them to save their application install files to the SD card and freeing up valuable in-phone memory.

Evernote
Evernote is a remarkable android application which lets the user to stash and sync all their text notes, voice memos and files on your phone and access them through a desktop computer.

Google Maps Navigation
Google Maps Navigation is an absolute and must-get android application which introduces you turn-by-turn voice navigation, route calculation, whiles any trip. It helps you in minimizing data transfer en route and keeping you on target even when the GPS signal drops.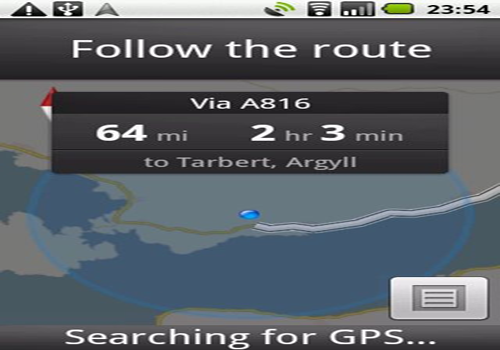 Undead Swarm
This is a 3D shooting game application in which is about how to defend the city from furious zombie swarm. The concept of the game application is that the one has to kill as many zombies as possible during the night and survive until the sunlight hits and clears the level. The link we are providing below is the link of trial version of this application which is free for 100 days and after that it will get expired.

What's Your Ride?
With the help of this application one may customize the captured car and turn his own car into a race car, change its color, add rims, decals, cool license plates and frames.

Call Guard
With the help of this application one can block incoming calls or SMS (text messages) or outgoing calls. It is very advanced and feature rich call and SMS blocking application in the market.

Emergency Panic Button
Emergency Panic Button is an application which ensures your safety by sending a short alert notification to your well wishers, i.e. family or friend. It must be pre-installed on all Android devices.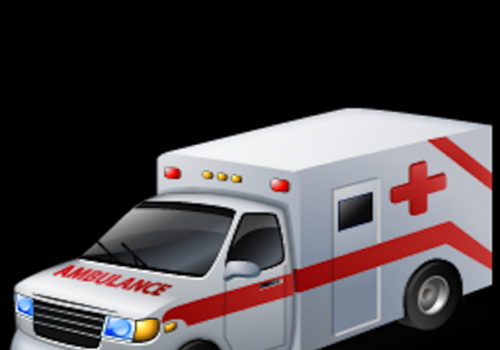 Say What
It is the ultimate text translator application for Android phones allows you to download more translation packs to translate your messages into languages such as Pirate, and Redneck. It will let you to make your messages more fun by translating English into LOLspeak.
Geeky Avatar Free
If you have your contacts without photos in your mobile, then install this application. This application will enable you to make images for your friends, families and colleagues. With this application you can change eyes, hair, face, nose, clothing and many other things with a lot of fun.

PC – Music Sketchpad
The PC – Music Sketchpad is a marvelous android application which will enable you to create, play and perform your own music as it introduces the audio "scene", a 16-pad multi-touch enabled screen that lets you play loops and sequences.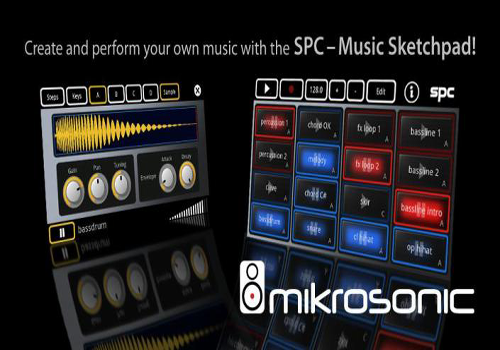 Frontier Tower Defense Gold
With this application, you have the multiple choices such as building cannon tower, spear tower, magic tower or the legendary ultima tower to defend your landscape. Only you should be sure that you have installed the newest android version.

GvSIG Mini Maps
GvSIG Mini Maps is another comprehensive mapping tool which combines major online maps including Google, Bing, Open Street Map and more and supports the official and recently open-sourced Ordnance Survey data. It offers you much more in the way of accurate local data than other map tools provide.

Skifta
Skifta is an amazing application which turns your Android phone into an official DLNA device. It is the first application software which has got DLNA certification.

Dropbox
The Dropbox is a popular android application which helps you to download file specifically to your phone.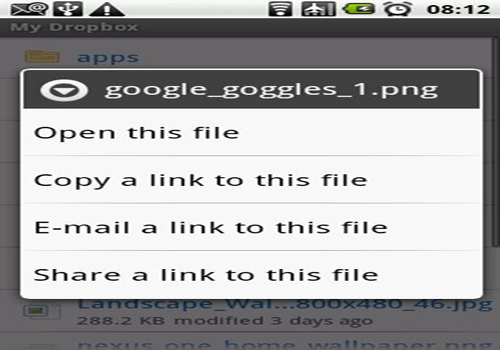 Amazon UK
Amazon is recently launched as an official Android app, which includes full shopping cart features with Amazon's one-click system. It is very simple and fast to use.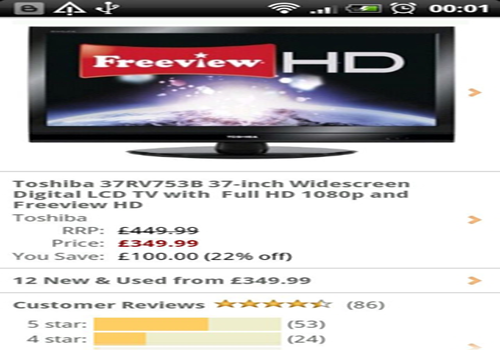 Androidify
This is a marvelous application which lets you to create an avatar of your own choice. You may create realistic interpretation of what your hair looks like; you may swap trousers and hats with the swipe of a finger and many more.

GPS Status
GPS Status is an excellent application which displays you the information received from the phone's GPS receiver. It displays the basic location information and the state and location of each visible GPS satellite which is displayed on a simple sky view. Each satellite is represented by a dot; and the size of the dot represents the signal strength. It has an outer circle which represents the horizon, the center which corresponds to the zenith right above your head, a little blue arrow representing true north, red arrow indicating south and a little compass needle that always shows the state of the phone's internal compass.

My Tracks for Android
My Tracks is a unique Android application that enables you to record GPS tracks and view live statistics such as time, speed, distance, and elevation while hiking, biking, running or participating in other outdoor activities. Once you record the GPS tracks you can share it, upload them to Google Spreadsheets and visualize them on Google My Maps.

Shazam on Android
Shazam is one of the coolest and must download Android applications with the help of which you can identify music tracks, store them, and buy them and not only that you can also learn more about the artist and connect to their MySpace page.

TuneWiki
TuneWiki is another important Android application which are available for your Android phone and with the help of which you can download songs and lyrics from the web. This application shows you the downloaded items synched with the song in real time, karaoke-style.

Qik
Qik is a remarkable Android application which enables you to share your video moments live with your friends, family and the world directly from your mobile Android phone. It lets you to stay connected no matter where you are, share live video two ways from one phone to another, record as well as share videos from your mobile phone and so on and so forth.

Spotify
Spotify is an amazing Android application which provide you access to millions of songs. Although, it is free of cost if you will avail the service of this application online, but when you access it through your mobile, you need to first sign up for premium membership worth $10 per month.

Meebo for Android
The Meebo application for your Android phone which lets you access your buddies on all the major networks whether AIM, Yahoo!, MSN, Google Talk, ICQ, Jabber or so on and gather them into one single and easy to manage buddy list.

CuTewit
CuTewit is a must download application which comes with choice of two home screen widget; firstly, a 4-icon wide widget and another with single icon space. The first one allows you to scroll through 20 twits right from the home screen and post a quick update right from the widget; while another one is a micro widget which shows you profile image of latest twit and count of unread twits.

Twidroid
Twidroid is an award winning Twitter and identi.ca application for Android which is available in two versions, i.e. premium and free, both versions powerful. Free version is packed with all the features you would expect from any Twitter client and is sufficient for any everyday user. On other side, the premium version, which worth for $5 and provides you added features like video-posting and multi account support and is considered as powerful for the Twitter user.

PayPal Application for Android
This is really a wonderful Android application which will give you an easy access to your PayPal account directly from your Android phone. It features direct integration with the contact list, recent history and balance checks and so on.

Admin from India is a founder of WebGranth, an entity of
Sparx IT Solutions
with over 8 years of experience on different verticals of web design & development. In his quest to spread the knowledge regarding web development, he has been contributing in WebGranth by submitting his valuable blogs.