Add Google+ Stream Tab in Your Facebook Page
In recent days and era it is almost very common to see various social media's stream tab in each and every website and blog. However, if you are a blog or website owner and haven't embellish your webpage or blog with social media's stream tab, then never hold back as it is the right time to accomplish this task.
As, far I opined no necessity to explain its significance will required even in bottom line I would like to conclude that these stream tab has been concord as an very crucial element to increase more traffic towards your blog or website as well as useful to promote and advertise your recent post even product and services in case of business.
Moreover, these stream tabs also highly potential to show your online presence as an active social media users and deliver a wide platform to interact with various users through distinct social networking site. However, by understanding the importance of social networking, let me take you through this post that will make acquainted about how one social networking widgets can be incorporated with another. Yes, this post is going to tell you about the complete process to embellish Google Plus Stream Tab in your Facebook Page.
So, come and take a look through this Add Google+ Stream Tab in Your Facebook Page and be amazed as well as make other more amused and pleased.
Now, in this context just put your first step to open Google Plus Tab for Pages application page as being showcase below in image.

Now, after appearing this page you are required to point out a blue button incorporated with "Go to App" button. Yes, click on this button to move ahead. Just after clicking it will take you at Request Permission Dialog Page where you will be asked to authorize Google+ application to fetch up your basic information of Facebook including your profile page etc. Once the permission granted you will be redirected to page like below image.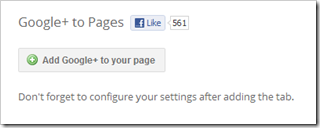 After clicking the button 'Add Google+ to your profile page'. You have select your Facebook page where you desire to etch Google+ tab button. However, you can accomplish to select page through a drop down menu appear like image incorporated below.

Now, you are supposed to confirm for adding Google+ Tab for Pages application to your desired Facebook Page. Just after clicking the 'confirm' button you will move ahead towards your Facebook page. But you won't be able to see Google+ stream tab now.
To make visible Google+ stream tab in your Facebook page you are required to configure the Google+ application setting. It is very easy and affable to accomplish. Just follow these steps:
Towards configuring first of all click on 'Edit Info Link' present under your Facebook page. Later point out the Applications at left sidebar and go to application page as the image below is stating.

After that, you are supposed to scroll down the page and look for 'Google Plus Tab for Page app'. Once you find out click the Go to App link.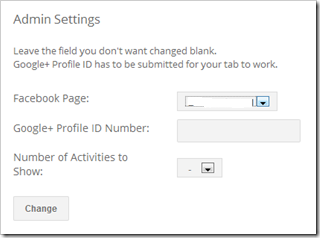 Now, browse 'Admin Settings' and designate the Facebook page where you want to put the application. Input the value being asked like 'Google+ profile ID, and assign the number of Google+ updates you wish to appear in the tab. Finally, you have done it, but don't forget to click Change in context of saving the setting button.
Now, open and check your recently configured Google+ button in your Facebook page. Hence, if you have accomplished above steps properly, Google+ button in your Facebook page is now visible accroding to the image putting up below.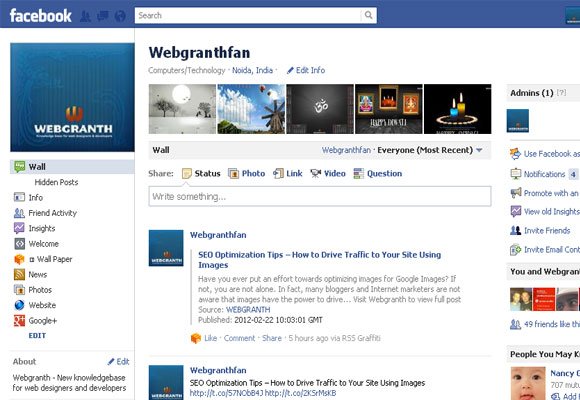 However, I hope Add Google+ Stream Tab in Your Facebook Page post will literally make you allured and convey a cheerful and pleasant experience like never before. Now, follow these simple, easy and affable steps and emebillish Google+ stream tab in your desired Facebook page. So, go ahead and enjoy!
Add Google+ Stream Tab in Your Facebook Page
Steven Bowen is an ardent team member of
No-refresh - Web to Print Design Tool Provider Company
bestowed with professionalism in to develop fully-functional solutions. Having adroitness in this arena, he has served an array of blogs that are basically based on the technology advancement & improve the end users' information level.