A Wide-Ranging Mobile Cheat Sheets for Android, Blackberry and iPhone Application Development
The arrival of several big mobile companies like Blackberry, Android, and Apple has brought a great advancement in the field of mobile application development. Present time is facing a revolution of technological development in mobile and mobile devices. With more and more people utilizing business phones, smart phones and multimedia phones, there is a rapid growth of competitive creation of endless applications supporting new age smart phone.
The key role of these mobile cheat sheets applications is to enhance the functionality of the mobile phones in an exclusive way to multiply the user's experience. Setting up these helpful and feature full application for various smart phones is not an easy task as one is required to observe robust coding process to craft best applications with the help of mobile cheat sheets applications.
In order to share the burden and responsibility of the mobile application developers we are providing a collaboration of selected mobile cheat sheets for reference. By utilizing, the provided mobile cheat sheets of this post developer can successfully code for great Android, Blackberry and iPhone applications. You can refer to the provided code references, snippets, and quick recipes of the programming to develop healthy codes for mobile apps.
Feel free to share your opinion regarding this post; leave a comment in the comment section of this post. We welcome your thoughts and try to proceed or blogs further as per your requirements making them more informative about
Mobile Cheat Sheets
Fastboot Cheat Sheet
This is one of a remarkable mobile cheat sheets which every mobile application developer should go through. It contains all the essentials of Fastboot mode such as how to get started with the Fastboot mode, how to reboot and leave Fastboot, how to get a Fastboot client and much more concerned to the subject.

Android Recipes and Snippets
This mobile cheat sheets  presents a small but precise collection of Android recipes, for each of these recipes there is an instance of context which is detailed in this mobile cheat sheets application. Go through this extremely useful mobile cheat sheets; we hope you will learn much more from it.

Common Tasks and How to Do Them in Android
This cheat sheet covers several common tasks and how to do them in Android. The developers exploring this mobile cheat sheets application can be able to know how to create an Android application with or without Eclipse plug-in. They can also be able to know how to add an external library (.jar) using Eclipse, how to implement activity callbacks, how to display alerts and many other topics of concern.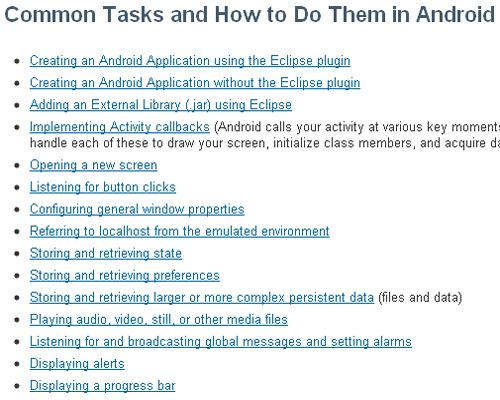 The Android Developer's Guide (HTML)
As the name signifies, it really serves as a guide to the Android application developers. It provides a practical introduction to developing applications for Android and documentation about major platform features.  mobile cheat sheets holds most of the documentation for the Android platform and covers almost everything on Android application development such as Android basics, framework topics, Android market topics, best practices, web applications etc. Here, the mobile application developers can explores the concepts behind Android, the framework for constructing an application, and the tools for developing, testing, and publishing software for the platform.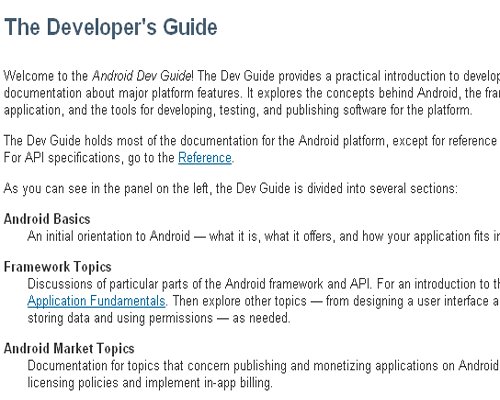 Android Package Index (HTML)
This is a marvelous mobile cheat sheets application developers which offer a comprehensive list of Android API's. These API's in turn allows the web developers to add various functionalities to the application being developed.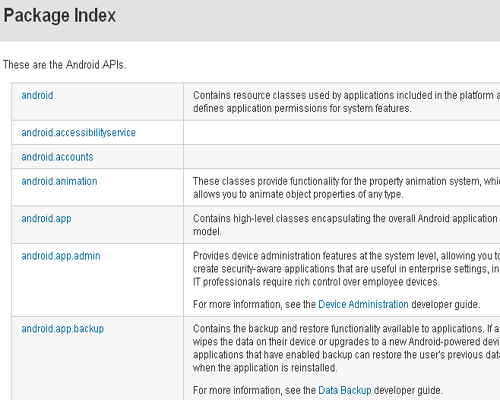 BlackBerry JDE 6.0.0 API Reference (HTML)
It facilitates you with BlackBerry APIs that can help you to take your application to a new level of function and design. mobile cheat sheets provides you access to rich media and other compelling technology that you can leverage to create engaging, visually complex, and stunning new applications that seamlessly connect to other application as well as BlackBerry device applications. This cheat sheet will provide you every solution to the Blackberry mobile application development ranging from built-in features such as the GPS and the camera and video recorder, to push services and the BlackBerry Enterprise Server.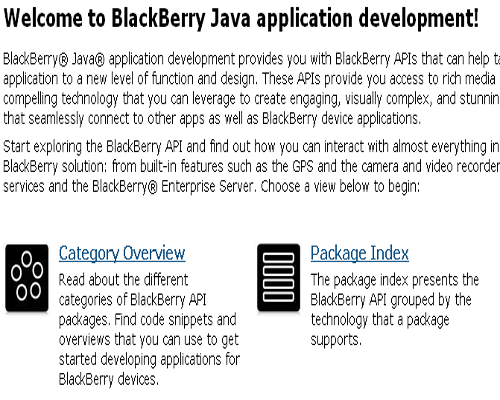 XCode Tips & Tricks (HTML)
This cheat sheet presents a huge influx of newbies to Xcode, lots of Xcode tips and tricks and much more for the web and mobile application developers.Mobile cheat sheets also covers the hidden features of Xcode which are of great advantage in the application development but are little known by developers.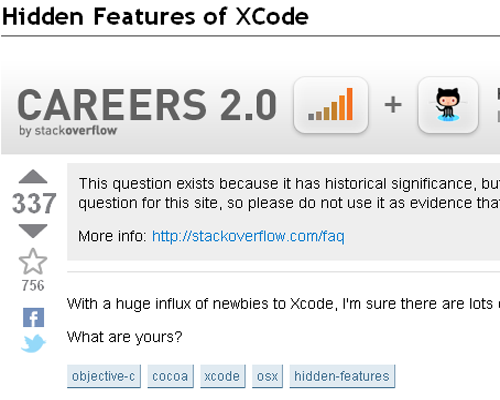 Complete Xcode Keyboard Shortcut List (UPDATED)
This is a cheat sheet for Xcode on Mac OS X 10.5 Leopard and is beneficial for all those web and mobile developers who prefer to work on Mac OS platform and carrying on their development work on the same. Mobile cheat sheets application contains entire keyboard shortcut list for Xcode which is updated recently.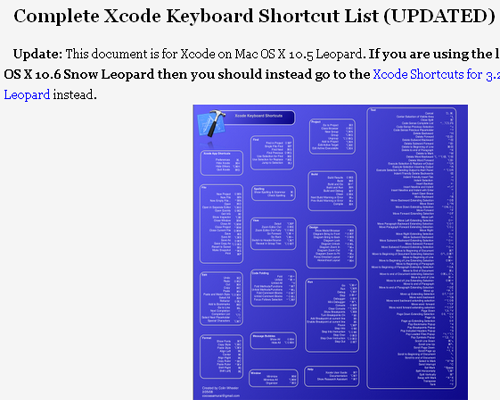 IPhone SDK Objective-C Cheat Sheet (PDF)
This is a cheat sheet which is especially designed keeping beginners in mind so that the beginners may just get started with the iPhone SDK who have some knowledge of C/C++ or Java.  Mobile cheat sheets application covers all the syntax and semantics providing comparisons with similar syntax in those languages for common Objective-C keywords.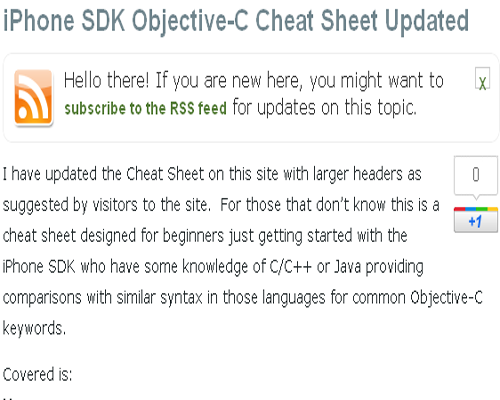 IPhone Distribution Build Cheat sheet (PDF)
This one is the remarkable cheat sheet especially designed for mobile application developers which provides them all the necessary guidelines of iPhone development. Mobile cheat sheets application contains all the tips and tricks for iOS developers building iPhone and iPad applications.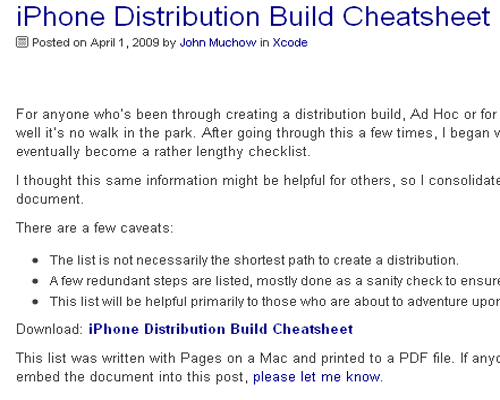 IPhone Application Development For Dummies Cheat Sheet (HTML)
This one provides a framework for the iPhone application development which in turn provides a great deal of iPhone application's basic functionality. For developing iPhone application,  Mobile cheat sheets application offers several mechanisms which developers can use as per their own choice suiting to their needs.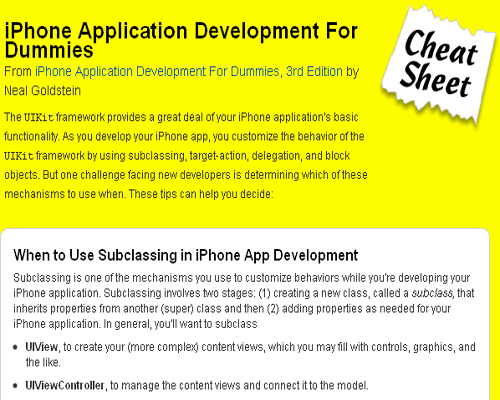 Hardboiled CSS3 Media Queries (HTML)
It is very useful cheat sheet which changes the web developer's approach to web design and take it to the new height.  Mobile cheat sheets application provides them the tools they need to make hardboiled web design a reality for them, their company and their clients.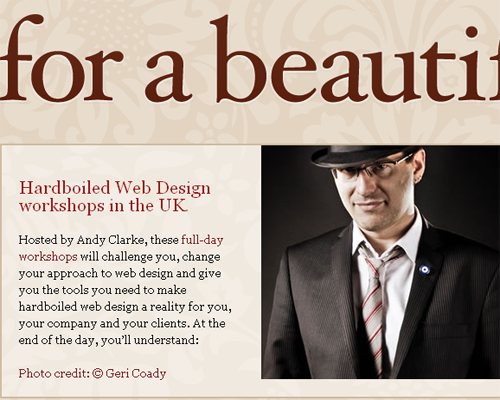 Icon Reference Chart from Hicksdesign
This is a remarkable cheat sheet for web developers and designers as it contains everything for the ongoing project. It contains thousands of high quality web fonts without having high charges for it. And not only that, it has many extra ordinary things which are beneficial for mobile and web developers for  Mobile cheat sheets.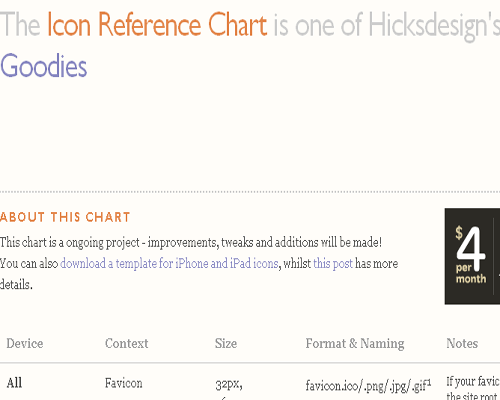 W3C Mobile Web Best Practices (MWBP) Flipcards (PDF)
This is a unique mobile cheat sheets application  which serves as the W3C mobile Web Best Practices Flipcards and which summarize the Mobile Web Best Practices 1.0 document. It better explains various guidelines in detail for which flip cards works as a useful reminder. The W3C mobile Web Best Practices Flipcards are available in various languages such as French, German, Korean, Portuguese, Spanish, Swedish and Chinese.

Touch Gesture Reference Guide (PDF)
The Touch Gesture Reference Guide is a unique set of resources for software designers and developers working on touch-based user interfaces as it contains an overview of the core gestures used for most touch commands.  Mobile cheat sheets application focuses on the use of core gestures to support major user actions, provide visual representation of each gesture to use in design documentation and deliverables and also explains how popular software platforms support core touch gestures.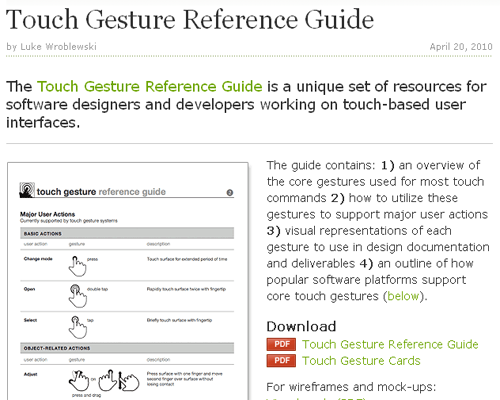 Go through this extremely useful
mobile cheat sheets
we hope you will learn much more from it.
Steven Bowen is an ardent team member of
No-refresh - Web to Print Design Tool Provider Company
bestowed with professionalism in to develop fully-functional solutions. Having adroitness in this arena, he has served an array of blogs that are basically based on the technology advancement & improve the end users' information level.