A Review Of The Top 10 Website Builders
Building a website requires knowledge of operative intricacies of servers, site registrars, HTML, services connected to web hosting and so on. Thankfully today many online website builders can help to make life easier for small businesses.
Larger businesses spend a lot of money to get a customized and programmed website built and maintained. But, for the smaller company, this is quite expensive. Thus, there is a growing need for a good website builders that can get the job done and is affordable for small business owners. Check here for more info on the top 10 website builders who are slated to dominate the 2018 and below are our top picks for 2018.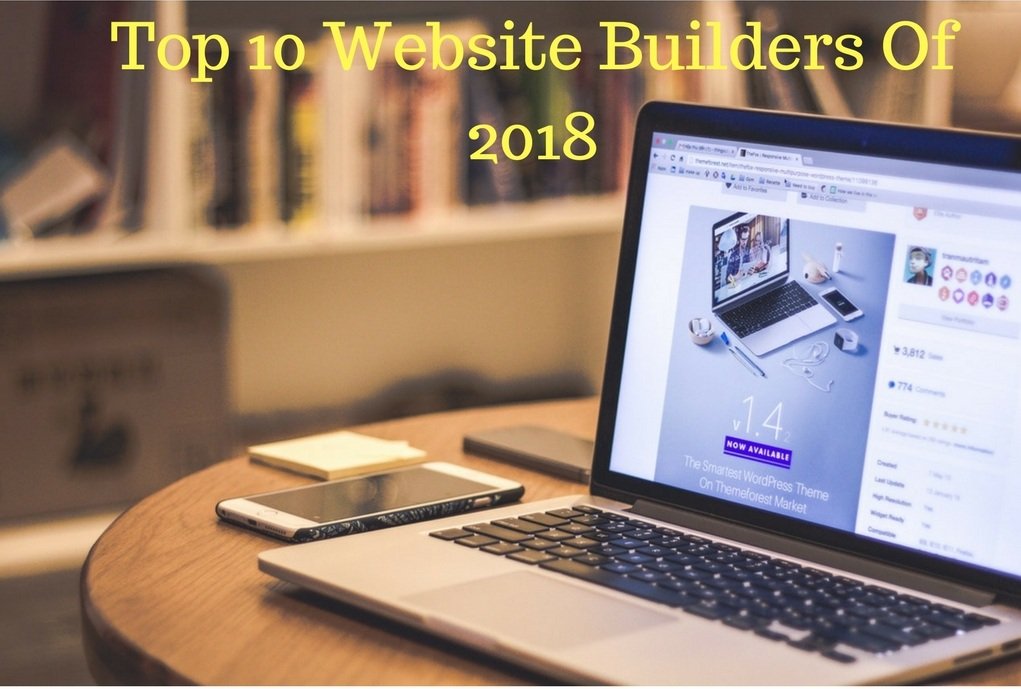 SiteBuilder: Touted to be the most user-friendly website builder, SiteBuilder is able to withstand competition and stand tall within a relatively short span of existence because of its exceptional service.
Wix: This website builder has exploded across the internet with its YouTube advertisements going viral and the countless endorsements it has received from celebrities. And, the best part of this popularity explosion is that this website builder actually lives up to this hype it has generated.
BoldGrid: Touted to be the perfect alternative for both the budget conscious and tech-savvy buyer, BoldGrid is by far the best website builder for a professional with website building experience.
SquareSpace: This website builder is perfect for those professionals who have a creative bend of mind. Enabling its users to rewrite website code elements straight from the builder, SquareSpace takes website building to an entirely different level.
uCraft: Though a relatively new website builder, uCraft is easy to use and navigate and has themes which are not only modern and sleek but also highly customisable.
Weebly: Reputed to be a popular website builder, Weebly is so easy to use that even the most technologically challenged person will find himself building a website within minutes. It is also inexpensive thereby suiting mostly all budgets, has an intuitive design and is easy to manoeuvre.
Jimdo: It is also a very intuitive website builder which is also easy to use. Thus with just a few taps and clicks a website can be set up and made to start to function. With great load and uptimes, Jimdo is quiet affordably priced too.
Yola: This website builder has an incredible performance and is quite easy to use too. They also make quite a good hosting website.
DoodleKit: Reputed to be one of the longest standing website builders which has managed to survive stiff competition, it is easy to use but has limited features and themes. Its pricing is relative budget-friendly and all packages include email accounts and domain names as a bonus.
Webs.com: This website builder is also easy to use and comes with affordable pricing. But, its themes are out-dated and it also uses an unintuitive platform.
With social media dominating the internet, every business today needs a website to capitalize on the growing popularity of it. For a company, a quality site with its collective webpages is like a customized resume. Other than giving the business a chance to showcase its products and services, the website also helps to facilitate active and dynamic communication between the business concerned and the customers and clients who visit the same.
These posts are a handout from our Guest Author who works with us occasionally and provide their opinions for our regular visitors on Web-Development & Designing, SEO, CSS, Coding etc. As their details can be marked with their concerning post even we would like to add that out Guest Authors are expert and master of their own sector. If you also desire to be our Guest Author Contact Us at
submit@webgranth.com