A Guide to Website Navigation For Web Designers
Designing a captivating web layout is not sufficient in web-designing, but web interaction is an earnest element too. However, there are some most renowned designs patterns which can be used for interaction in context to achieve an effective website. Moreover, it is highly obligatory to design a website towards proper web navigation which will let your users/visitors to take a complete tour of your website in very easy and convenient manner as well as minimize the bounce rate of website too. Towards this endeavor several distinct familiar and common design patterns are in currency, which are capable to provide an effective and worthy information architecture to the website.
However, this A Guide to Website Navigation For Web Designers is concerned with famous website navigation design patterns with explanation about its drawbacks, characteristics and when best to bring in practice.
Top Horizontal Bar Navigation

Top horizontal Bar navigation is most famous and regularly used in practice website navigation menu design patterns. However, many web designers put it on priority and utilize as primary website navigation menu most frequently and in easy manner. The most interesting thing is that it occupied the space directly above or below the website heading throughout the whole pages in a website.
The top horizontal bar navigation menu is almost very identical with drop-down menu. Moreover, brooding over a navigation item a second-level offspring navigation items comes into light.
Characteristics of Top Horizontal Bar Navigation
Top Horizontal Navigation menu are button or tabbed shaped and text links.

It might be often etched directly to adjacent of website's logo.

Sometime, it may be put above the fold.

Drawbacks of Top Horizontal Bar Navigation

One of the major limitation of top horizontal navigation is that only limited number of links are available which can be added to sub-navigation menu without resorting them. A Website with limited number of pages and categories is not an issue, but it would be not concord as an ideal primary navigation menu without including sub-navigation menu option in case of websites which has complex information architecture as well as lot of sections.
When to Practice Top Horizontal Bar Navigation

This is perfect for the website which requires to show 5 to 12 navigation items in main navigation menu. In single layout website design, it is only to opt for primary navigation. However, if Top Horizontal Bar Navigation is supposed to hold more links when included with drop down sub-navigation menu.
Vertical Bar/Sidebar Navigation
When navigation items aligned in a single column likewise one above another is Vertical Bar/Side Bar navigation. It is always prefer to put in top left column in main content area. It is so because, whether it is web-page, newspaper, book and etc. people always used to start from left-top column and end at right bottom. This design patterns is available to see throughout the entire page in every kind of website, as it can include a long list of links.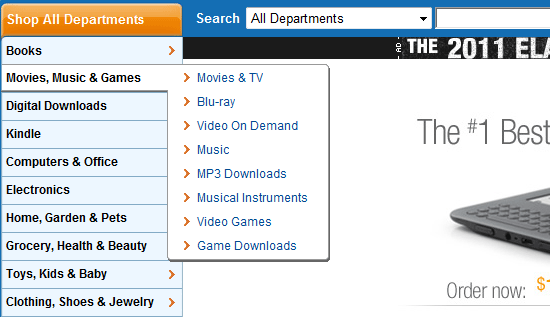 In account of its versatility it can be integrated in almost all type even multi-column website design layout. It is very easy and convenient to use in primary website navigation accompanied with lot of links.
Characteristics of Vertical Bar/Sidebar Navigation
The navigation items followed by Text links are very common. It may be with or without icons.

Use of Tabs are very rare.

Vertical/Sidebar Navigation menus generally comprises plenty of links.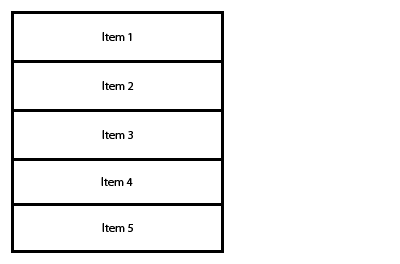 Drawbacks of Vertical Bar/Sidebar Navigation

As the Vertical Bar menus has very impressive feature of comprising too many links, but sometimes at a consequence, its defeats the users/visitors in account of too lengthy links. However, you should minimize the number of link as well as use fly-out sub-navigation menus for websites which consists more contents. The efforts of dividing and categorizing the links will make your users to designate the desired links of their interest exponentially.
When to Use Vertical Bar/Sidebar Navigation
Vertical Navigation is widely suitable with almost all types of website, but perfect for those websites which have spattering primary navigation links.
Tabs Navigation
Tabs Navigation might be of distinct styles from textured tabs, realistic, squared-edge tabs, simple and rounded tabs as well as bring effectually as you want. They can be easily practicable in almost all types of website and in all style.
Tabs have one worthy feature above other kinds of navigation menus; the put a positive psychological effect over mind of visitors. As, people feel comfortable to look for tabs in binders or notebooks and however, keen to turn it for a new section.
Characteristics of Tabs Navigation
Basically they functions as well as resemble like a real-world tabs just like seen in filing system with notebooks, binders, folders etc.

Primary they used as horizontally but sometimes vertical too, but occasionally.

Drawbacks of Tabs Navigation
The major drawback of Tabs Navigation is that it requires more effort in designing rather than simple top horizontal bars. Usually the require image assets, more markup and CSS based on the visual complexity of tabs.
Another one is that they are not suitable for navigation with lot of links, but if arranged vertically. However, vertical distribution of Tabs conveys an clumsy look.
When to Use Tabs Navigation
It might be perfect and good option for main navigation with distinct style of sub-navigation in larger websites as they are suitable and effectual for this. But, if used horizontally, they can integrated a limited number of links.
Breadcrumb Navigation
The Breadcrumb Navigation are used for secondary navigation as well as support the website's primary navigation system. In web page hierarchy, they sports a significant role upto multiple levels. It guide through and help the visitors to navigate for relative page in the entire website.
Characteristics of Breadcrumb Navigation
They never used for a website's primary navigation.

Basically designed as a horizontal index of text links.
Drawbacks of Breadcrumb Navigation

Breadcrumb are not useful and don't work satisfactorily with shallow navigation websites. In case, even the website which have not clearly, categorized and compartmentalized content, this might be confusing.
When to Use Breadcrumb Navigation

Breadcrumb Navigation are useful and perfectly suit to websites where content are categorized at multiple levels as well as have clearly designated sections. This can confuse more rather than to help the visitors in account of without different sections of the content of the website.
Tags Navigation
The main significance of Tags Navigation is shown in news sites and blogs. Basically they are adjusted in a tag cloud, which may lead the alphabetical arrangement or based on their popularity of these navigation items.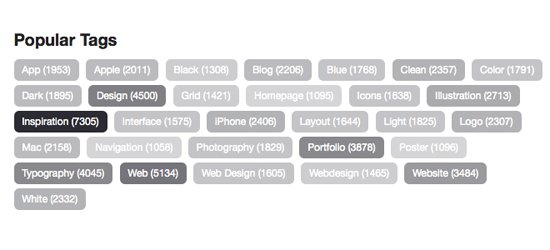 The tags has been concord as excellent secondary navigation tool and very rare to implement as primary navigation in a website. Basically they used to appear at either a footer or sidebar.
In case, where tag cloud is not included, it often included at the bottom or footer of a post in the meta information. However, it make its users more ease to check out for similar content.
Characteristics of Tags Navigation
It supports only text links

Might be included in meta information of a post

In order to denote popularity, when systematize in tag cloud it may be of varying sizes.

It is a common feature blogs or news sites content-centered sites.
Drawbacks of Tags Navigation

Tags are highly geared towards news sites, blogs and sometimes e-commerce sites. However, it is almost worthless for other website of different nature. The Tags wants some work in side of your content creators, as every post is supposed to tagged properly in order to get a effective system.
When to Use Tags Navigation

It is highly appreciated to tag your content with keyword when you are covering plethora of topics, however, it is supposed that there is no need for this you have scanty of web pages in the website just like a company site. Moreover, even you desire to incorporate tag cloud or include tags in meta information, it directly bet on your design.
Search Navigation
In recent years, Site search has been emerged as a famous method of navigation. It perfectly suits all website even incorporated of bulk of contents like Wikipedia, otherwise it is about rock like to navigate. Moreover, it is very common to see search navigation in news sites, blogs and even in e-commerce sites.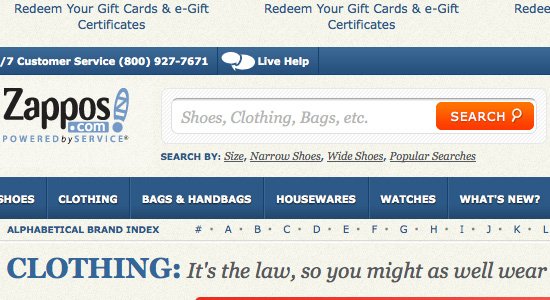 Search is very useful and earnest for both publishers and visitors. As it allows the visitors to find exactly they look forward too as well as it ensure that your content is designable by visitors who try to find out potentially interesting content.
Characteristics of Search Navigation

Search bars basically stands around header or nigh the top of sidebar.

Search bars can be repeated throughout the entire page layout, but auxiliary sections like footer is on priority.
Drawbacks of Search Navigation

One of the major drawback of Search engine is that neither it is created equal nor provide accurate results. However, it is suggested that Search Navigation for about majority of websites should be secondary rather than of primary form. Search may be considered as the consequences of users he wants to opt to go with but cannot navigate what they are looking for.
When to Use Search Navigation

Search is highly obligatory with huge amount of pages in a website and afflicted complex information architecture. Users are likely to be defeated and bother in account of multiple levels of navigation and link in search of the specific information or content they want.
In recent, it also become a currency factor in e-commerce, as it is significant to search through e-commerce websites with sortable and filterable as well as the size of the website's inventory.
Fly-Out Menu and Drop-Down Menu Navigation
By means of this navigation you can have a blatant navigation system. Basically, Fly-out menus are used with vertical bar/sidebar navigation as well as drop-down menu with top horizontal bar navigation. However, make users more ease in order to access even deeper sections in very easy way. Generally they are used in alliance of vertical navigation, horizontal navigation and tabs which works as a website's primary navigation system component.
Characteristics of Fly-Out Menu and Drop-Down Menu Navigation
It is worthy for multilevel information architecture.

It shows or hide the menus in account of JavaScript and CSS.

Most often the menus become active by mouse hover as well as sometimes by mouse click too.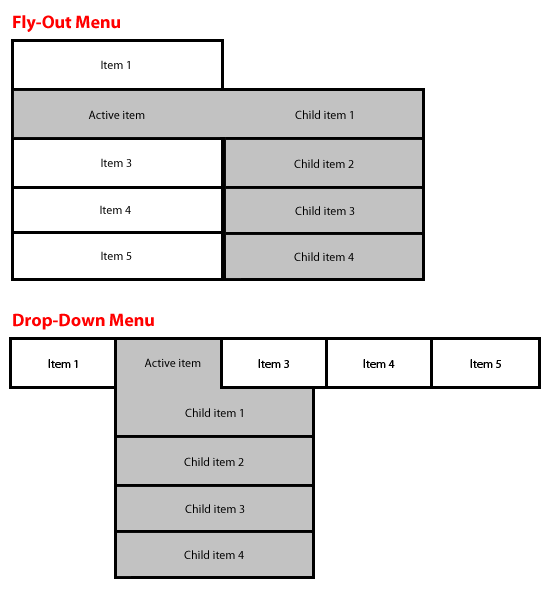 Drawbacks of Fly-Out Menu and Drop Down Menu Navigation

It is very crucial to make this menu obvious, as without putting any indication concerning next of main navigation links, the visitors would remain unknown or couldn't realize about Fly-Out or drop-down menu incorporated with sub-navigation items exist there. Moreover, it is very hard to access these navigation menu on mobile devices, so you are supposed to ensure that your mobile devices can handle this situation.
When to Use Fly-Out Menu and Drop Down Menu Navigation

If you wish to embellish your web page layout in context of hiding large or complex navigation hierarchy, fly-outs or drop-downs visually, It is a perfect option to choose as the make users to decide what and when they want to see these menus.
Faceted/Guided Navigation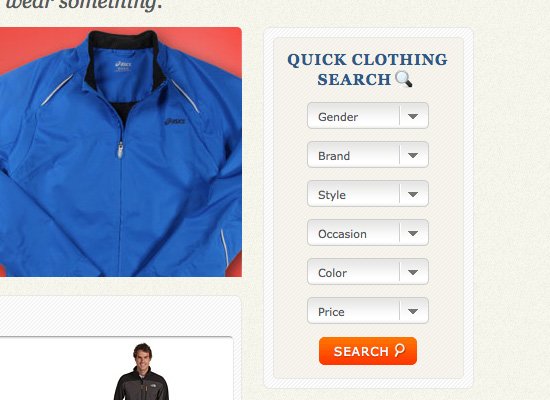 Faceted/Guided Navigation is very significant and worthy primarily on e-commerce website. It is also termed as faceted or guided search. The guided navigation comes with several other additional filters of distinct attributes. If you ask your browser to search a new Laptop, the guided navigation menu ask for other listing things like price, model, size, brand and many more.
Characteristics of Faceted/Guided Navigation
Used in e-commerce website at wide length.

It facilitates user for filter with multiple time for distinct characteristics.

Mostly it alliances with breadcrumb navigation.

Almost always implement text links, broken down in drop-down menu or by categories.
Drawbacks of Faceted/Guided Navigation
It is assumed that might be it make confused its users as well as it doesn't guarantee any users to point out what he looking for.
When to Use Faceted/Guided Navigation
It is very significant and crucial especially for large e-commerce website. However, it offers its users a pleasant experience of shopping in order to check out what they are looking for exactly.
Footer Navigation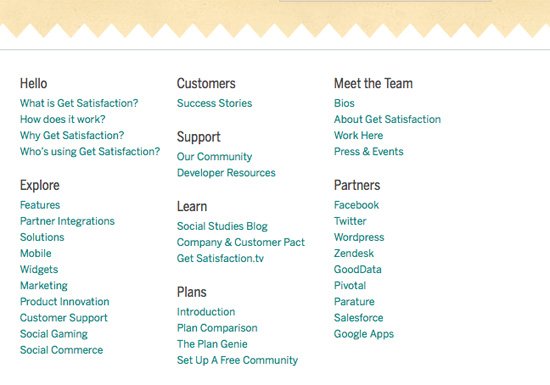 Footer Navigation is primarily useful in secondary navigation as well as include simplified website map of links or incorporates the links which couldn't exist in main navigation. Moreover, if users couldn't find they looking for, generally they used to see at footer navigation.
Characteristics of Footer Navigation
Footer Navigation incorporate all navigation items which couldn't adjust elsewhere throughout the entire web page.

Generally it uses text links as well as icons too but occasionally.
Drawbacks of Footer Navigation
It should not be considered as primary navigation, as if the web page is too long, no one will scroll to the bottom in order to check out footer navigation, hence it will become something useless.
When to Use Footer Navigation

Many website have diversified categories of footer navigation, even some has just repeating navigation. It's the thing of analyze yourself what navigation would be useful there as well as what your visitors may supposed their look for.
A Guide to Website Navigation For Web Designers
As the most experienced developer of
CSSChopper - PSD to HTML Conversion Company
, David Meyer firmly believes in building the new ways that lead the people towards success. He focuses on an ideal approach and tries to deliver the perfect services close to the defined needs.