A Comprehensive Guide to Voice Search Optimization
A great number of the leading technology brands are already using voice as the medium for search — Google Voice Search on Android phones, Siri for iOS products, Alexa from Amazon, and Cortana for Microsoft. This remarkable new way to search has changed how people search on the Internet, as it is seen as one of the most convenient ways to perform searches on your preferred search engine. In 2014, it was recorded that 55% and 41% of teens and adults respectively in the US used "voice" as their medium of search. The generational shift entails the figures will only grow.
Meta Description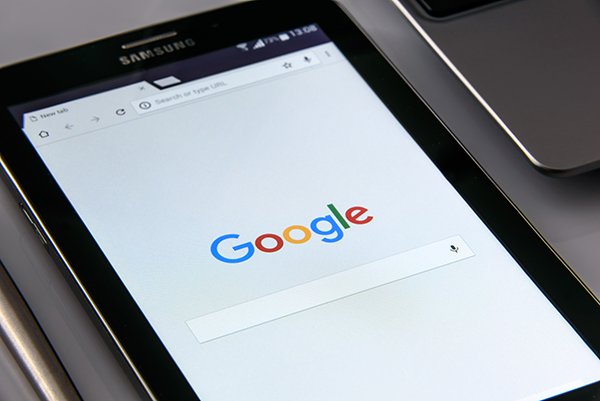 It's anticipated that in 2020, over 50% of the search engine queries are going to be performed via voice search — it now seems sensible to start voice search optimization. Voice search is a comparatively new medium, and people are still discovering things about voice search, but there are several key principles to fully realize this newest wave of possibility.
With voice search rising in popularity, it's a no-brainer to actually optimize your site for voice search to make the most of its advantages in decades to come. Voice search will get more prominent and bigger with time.
Start by Understanding Voice Search Itself
Thanks to innovative web design and UX-centric principles, almost everything is 'intuitive' that we understand and adapt to new features readily through trial and error and sporadic interactions. This is just the tip of the iceberg of what most of these are designed for. Want to know how voice search works for different platforms, keep in mind that their manufacturers want to make sure that you know how to optimize for their products as well.
Optimizing for voice search platforms call for familiarization with all the leading voice apps available right now. Apple has prepared a guide to optimize for Siri intended to make users understand and take full advantage of its features both for phone management and Internet searches. Google Voice Search and Cortana have their corresponding guides, too.
It is advisable to start learning from all voice search sources. How does Google Voice Assistant work? How does Cortana work? You will notice that there is some resemblance on their features as well as how you trigger specific searches – if a single action works well with all of these apps, then it's like hitting two birds with one stone!
On the other hand, you should watch out their differences. If they have distinctive functions, those should be noted and create an approach that's distinct as well. If this can benefit on segmenting a target market, it's worth noting especially for your analytics.
How Do People Use Voice Search?
There are different ways how people perform voice searches, and these functions are applicable whether they run online or offline. These functions can change over time as voice search evolves, but the most that you can do right now are the following:
Mobile phone functions such as calling contacts, and dictating texts to be sent to different recipients.
Ask for directions and search song lyrics
Searching for schedules via search engines
Local searches for nearby facilities and restaurants. You can also ask your voice assistant to check for specific cuisines.
Optimize Voice Search to Target Local Listings
Did you know that 22% of active voice search users use voice search for local information? Since people are mostly on the go, they avoid the hassle of typing and keying in their search and thus, voice search is the most convenient way for them to perform while looking for the nearest pub, bar, pizza parlor, or just even a fancy restaurant.
Here's our playbook guide on how you can start optimizing and showing up for local searches.
If you're looking for some Japanese food tonight, optimize your pages to show up for Japanese restaurants. Start building your pages to show for this corresponding keyword. On the other hand, you can also dabble on adding synonyms with Japanese sushi, or sashimi. Don't rely heavily on photos to market your food. You should also have some written content that can be read by Google as part of your search engine optimization.
Start optimizing your pages for conversational SEO keywords like "near me" or "nearby" to help you show up in these search results.
Make sure that you have signed up for Google My Business and you have selected the appropriate categories for your business; this is important so that Google can select how relevant your business is to the person's who's searching for your brand.
On the other hand, you should start gathering up reviews through Google My Business or ask for guest posts that help promote your website.
Blog posts about your neighborhood can also help attract locals to your venue, if especially you offer something distinctive that can help in reel in businesses. Create neighborhood guides, tap into blogger networks around your location and leverage your business's exposure to attract more customers from their followers.
Chase the Long-Tail Keywords
When we talk about long tail keywords, we talk about descriptive keywords. It is generally a phrase that is made up of 4 or more words. You may be searching for "website maker", but a long-tail keyword can be "best website maker in Philadelphia". Voice search users use specific terms in searching for their inquiries, so optimizing for long-tail keywords can tremendously help your efforts.
People "ask" questions — use this to your advantage when looking for keywords to target. Mimic how people ask their questions to nail the query you have in mind. When creating content for your website, provide the answers the public needs; sometimes, the answers they need do not fit the comment section, so the better way to discuss it is through the content itself. Don't forget to use synonyms that will help trigger differences in the search inquiries. Optimize for keywords that people use, not those who can bring you to the top of the search results. Being able to determine how people search for your business or your brand helps pull in traffic that matters for your website.
Be Mobile-Friendly
Most of the searches performed via voice search are done through mobile devices. This is not entirely true with Cortana — with 25% of these searches on their Windows platform are voice-triggered.
Sixty percent of searches are actually done on mobile phones — if you optimize your site to become more mobile-friendly, it can also help you rank better or show up better on the voice search results. It's a two-pronged strategy which helps you optimize for voice search, while also targeting search rankings as Google has advised everyone with their experiments with mobile-first indexing.
There are a lot of guides online on how to optimize your website for mobile indexing, and as Google updates their algorithms to prioritize mobile-friendly sites over poorly optimized websites, this is a great opportunity to improve your rankings as well.
As statistics showing that voice search will not falter in the future, this should be a consideration for SEOs and marketers alike. Voice search has remarkably changed how easy it is to get information from our preferred search engines. As different search engines roll out changes to their algorithms, optimizing for voice search will be easier as Google has reported that their reporting platforms like Search Console and Google Analytics will soon filter these data and queries readily for your perusal.
Kenneth Sytian is the CEO of Sytian Productions, Web Design Philippines. Kenneth has been designing websites and developing web apps for more than a decade.
These posts are a handout from our Guest Author who works with us occasionally and provide their opinions for our regular visitors on Web-Development & Designing, SEO, CSS, Coding etc. As their details can be marked with their concerning post even we would like to add that out Guest Authors are expert and master of their own sector. If you also desire to be our Guest Author Contact Us at
submit@webgranth.com