While most people only see e-commerce on a business-to-consumer (B2C) level, what's left outside the radar of most people is the business-to-business (B2B) sector. B2B is, in fact, a flourishing side of e-commerce, which traditionally co-exists with B2C e-commerce.
However, more and more industry players have realized that setting up independent B2C channels is a brilliant idea. While B2C is very active, B2B is seen to drive in more money. E-commerce giants eBay and Amazon were some of the first to do this and soon, a lot followed suit.
Not all B2B e-commerce platforms are doing it right though. The competition is tough and the stakes are high. To appeal to corporate clients, e-commerce players must provide exceptional offerings. And perhaps the paramount factor to consider is that the platform itself should be top-notch.
How E-commerce Platforms are Equipped for B2B Success
Some businesses engaged in B2B tend to stick to traditional approaches such as email and phone transactions. Unbeknownst to them, e-commerce sites provide an easier and more efficient way to do their work. But to make their e-commerce website work, they must work on their platform first.
The following are 9 features that B2B E-commerce platforms should have:
Customer Segmentation and Profiling
B2B platforms should have an integrated customer segmentation and profiling mechanism. Categorizing customers allow a more efficient way to set order particulars to various clients. You'll be able to set minimum order requirements, applicable rates, and designated promotions.
It is also essential that you can easily determine a customer's shipping address, order and re-order agreement, and other specific customer details.
Being able to group your customers allow you to customize your offers that are applicable to each category. This would help provide an efficient account management.
Customer-specific Catalog and Tier Pricing
Being able to categorize your clients help you provide the agreed-upon rates as well as the products that are available to them. Unlike B2C, B2B customers do not have the time to browse through all your product pages. They would need to see only those that concern their business. Make sure that your site has the ability to present products to specific clients and at the agreed pricing.

Of course, this doesn't mean that your clients shouldn't be able to see your complete product offerings. But for the most part, your clients should see first those products that they are concerned with.
Volume Purchase and Bulk Discounts
What basically differentiates B2B from B2C is that B2B customers buy in bulk. While a customer will usually set a regular order volume, you should still be able to provide them with the means to alter their desired order quantities because their needs may vary from time to time.
Of course, with various quantities, there should be applicable discounts. So be sure to integrate a strategic pricing for the chosen quantity.
Restricted access to some features
In B2C e-commerce, a usual advice is to allow shoppers to continue without the need for registration. For B2B, this is typically not the case. Traditionally, B2B clients sign contracts with suppliers and your registration process is a way to do it.
Your potential customers would need to know more about your business and your product offerings first before they deal with you, so open these features to them but make registration of a requirement for making a purchase.
Minimum Order Quantity
Usually, you will have an agreement with the client regarding a minimum order quantity (MOQ), or the lowest order volume needed before a sale can be made. This is usually tied to the pricing you set for a specific client, and also take into consideration other factors such as shipping fee and schedule. Make sure to integrate the minimum quantity order when the client orders. The customer should not be able to go below the MOQ.
Tax Exemption Status
Dealing with large clients, you should be well-versed when it comes to taxation. There are specific products that are non-taxable, and there are clients that are tax-exempt. Your e-commerce platform should be able to automatically calculate the applicable sales tax rates to specific products and specific clients.
Make sure that you are doing it right, though. You should require clients asking for tax exemption for an exemption certificate. And, make sure that the right products get the right tax.
Ability to Reorder Previously Purchased Products
Your clients would appreciate it if their future transactions would be easier. One great way to do this is to enable them to make an order similar to their previous order but without the hassle of going through the entire process again.
Provide a way to copy the previous order, and also enable a way to make small edits such as in quantity. This way, your clients can easily re-order.
Flexible Payment Options
Dealing with large clients, you should also be able to offer flexible payment options – even more flexible than what is offered to B2C customers.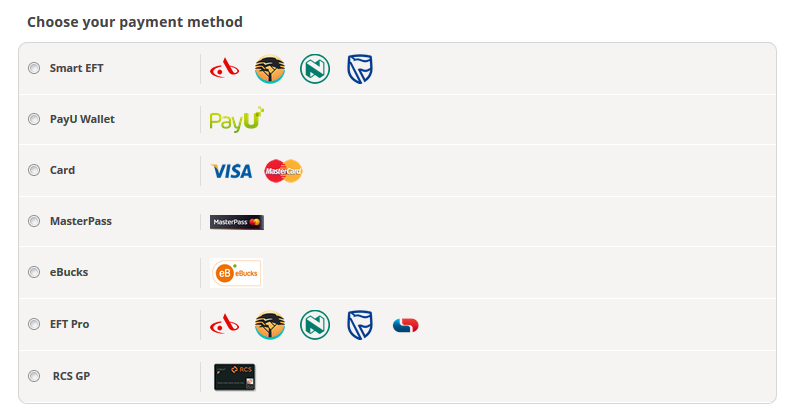 B2B clients would need online and offline payment options such as wire transfer and check payments.
Also be aware that some clients have stringent payment process which means that some payments take time. Be sure to consider these and implement necessary features on your e-commerce platform such as outstanding payments notification.
Shipping
Another thing that makes B2B different from B2C e-commerce is shipping and fulfilment. B2B e-commerce takes into consideration larger amounts of products than B2C customers would order. You would also need to make sure that you can handle large deliveries at designated schedules. Your clients would also be keen on tracking their orders so make sure that you implement a tracking feature on your site as well.
Power-up your B2B E-commerce Site with these features
B2B e-commerce has its share of similarities with that for B2C. However, it also has its share of differences that require unique features that are not typically implemented for B2C e-commerce.
If you are keen on running a B2B e-commerce platform, then implementing the 9 features above would greatly help you out. B2B has its distinct needs and these tips are some of the most straightforward approaches to deal with them.
About the Author :
Outreach Community Specialist Juliette Anderson is dedicated to educating businesses in e-commerce fulfilment. Equipped with knowledge of managing several e-commerce companies for four years, she knows how important it is for businesses to understand e-commerce logistics and demand.
Admin from India is a founder of WebGranth, an entity of
Sparx IT Solutions
with over 8 years of experience on different verticals of web design & development. In his quest to spread the knowledge regarding web development, he has been contributing in WebGranth by submitting his valuable blogs.