8 Productivity Hacks for Busy Technology Professionals
In the world of technology, being creative is not just something you learn from an online crash course. It is a job requirement and should come naturally.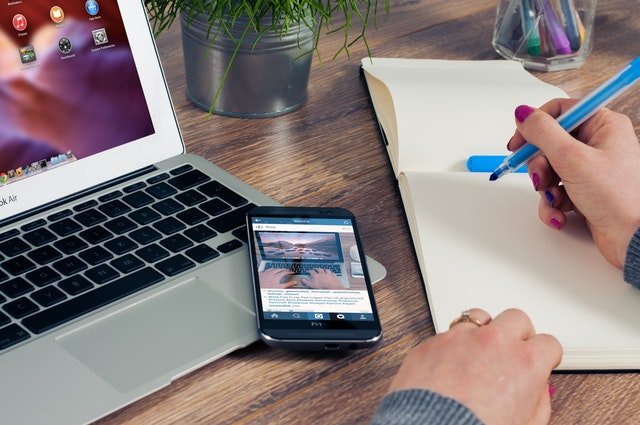 If you are not naturally creative, a career in IT may not be for you. Without a few side jobs, it can feel as though you are not getting enough accomplished even though you are working overtime.
That is why many individuals start with a great plan but further into the scene, they crumble. Trying to take on several tasks at once in the end, will leave you feeling overwhelmed and exhausted. So, is there a way for busy tech professionals to expand their business without being constant struggles?
As a professional in the tech world, you can multi-juggle several tasks at a time if you have the right structure and guidelines. The following are eight examples of how you can free up some time as you improve the effectiveness of your workflow.
Look at these eight productivity hacks that show you ways you can improve your daily grind without sacrificing the quality.
1. Know Your Plan
Nothing will slow your production down more than not having a plan of action. Before you turn your computer on, be sure you have an idea for what your goal is for the day. If a couple of hours has passed and you are still trying to decide what to do, there may be a problem.
If you are the type that is easily distracted, you may find that making a to-do list of what you expect of the day and don't stop until you have accomplished each task. At the end of your workday write down the task you need to achieve for the following day and have it visible.
That may sound like an obsolete hack, but once you see how you are spending your days, it will help keep you on track. Go ahead, make your list for your next work day.
2. Store Your Files In The Cloud
Instead of saving your files on a flash drive or your hard drive, be smart and use the cloud to keep it safe. When you make use of the cloud for saving your files you can do three things :
Access your files from anywhere
Access your data on any device
Share your files for group collaboration
No more leaving your notes behind when attending an important business meeting. Another perk is if you forgot to save your file, the cloud does it for you. No more fretting over a system failure causing lost data. Dropbox, Google Docs, and OneDrive are easy and simple to use cloud services.
3. Invest in a "To-Do" App
We briefly touched on the importance of knowing what your plan for the day is, however, having a "to-do" list and needing to organize your work are two different tools. There are many apps available that make your list perky and inspiring.
You need to choose a list that is sharp to look at, simple to organize and maintains a comprehensible hierarchy. With as many free "to-do" apps available, they all do the same function.
They gather your info and keep it safe in the cloud for simple collaboration and task assignment.
4. Keep Your Software Updated
Keeping all your software updated is a crucial detail. You may not feel this is a hack regarding productivity, but, you should. Backup your critical data, just in case of a disaster, this will save you a ton of time.
New versions often incorporate new features that in the end same time and money. You need to stay updated so that you will not find yourself falling behind due to old tools and software.
5. Organize Your Contacts Efficiently
For years the standard address book on your desktop has been your "go-to" with no problem. Now that technology has evolved it gets a bit more complicated. If you need to write an email however you cannot remember the name of the person; the book is a time waster.
There are numerous apps available for free that incorporate your contacts from every line of communication you have. You can keep your phone, email, and your social network connections accessible at all times and with one app.
Depending on which app you choose, you can turn your contacts into a social network system for all your private contacts. Because IT workers stay busy at all times, business cards are slowly becoming a thing of the past. So, update your contact app and get organized.
6. Keep Yourself on Task
Let's face it; IT people choose this career because they love working on the internet, right? That is a plus and a minus. Distractions on the internet are the downfall of many IT workers. If you are one that struggles due to having zero willpower, you can rest easy knowing there is help available.
Many IT professionals claim programs such Strict Workflow help with keeping distractions from the phone, internet, and even co-workers at bay. Make yourself available at different times of the day by having a program that helps you stay focused when you are working.
On the flipside, such programs monitor your free time just be sure to remain disciplined on when to go back to work.
7. Know Where Your Time Goes
At the end of the day do you often ask yourself where did the day go? Time goes by rather fast, and if you are not making the most out of your established work time, you will soon find that working is piling up, and so is the stress.
The same logic rings true with your time as it does your money. If you are carelessly spending your change and dollars, you will soon find yourself broke. Tracking your minutes and hours is vital if you want to make efficient use of your workday.
Some IT professionals send out invoices for every minute of work they perform for a specific client, making time trackers even more vital. There are several free time saver apps to download. No more guessing the time you spent on each job. Structure and organization!
8. Keep Good Notes
Although this is the last hack on the list, it may very well be the most important. Take good notes on everything you do. Like everyone else, you tell yourself many times over, "I will remember to do that" or "I will make sure to add that to an invoice." Then work, and life happens, and you forgot what you needed to remember.
Even though there are some great apps available for note taking, emailing yourself is still the best! It does not matter if it is a small, simple note or a reminder to adjust an invoice amount. All notes are important. Do yourself a favor, send the email
Conclusion
At the end of the day, technology can be your friend or foe when it comes to productivity. For the IT worker that stays updated with programs and software are more likely to remain focused on a steady flow of productivity.
Situations in the IT world can change in an instant that will pull you away from the current task. Overall you will be most productive when you have actively thought about how you are going to do the job and do it right.
You may have other hacks that help you with productivity. Find what you can incorporate into your work to make it better. Moreover, remember, to take good notes!
These posts are a handout from our Guest Author who works with us occasionally and provide their opinions for our regular visitors on Web-Development & Designing, SEO, CSS, Coding etc. As their details can be marked with their concerning post even we would like to add that out Guest Authors are expert and master of their own sector. If you also desire to be our Guest Author Contact Us at
submit@webgranth.com