Making sure that your on page SEO is properly completed will ensure that you have the best chance at ranking high on SERPs. Many people get sidetracked and only focus on SEO that has to do with things such as link building and forget how important it is to complete their on page SEO tasks.
On Page SEO is a method to develop the search engine friendly website with effectively implementing various on-page optimizing techniques on graphics, tags, links and texts. To ensure that you have a good on page SEO, take a look at these 7 tips that anyone can easily implement.
Focus on Quality Content
It's easy to get distracted while rushing the content so that you can get on with the rest of your work, but you should never compromise the quality of your site's content. Without the quality content, people are not going to be attracted to what your site has to offer. You are also going to have increased bounce rates, unsteady traffic, and low conversion rates, which all hurt your site and lower your rankings. So when you are creating new pages or coming up with content to provide to your audience, take your time and make sure it's as good as it can possibly be.
Effective Internal Links
Internal links can help your SEO in multiple different ways, especially if you have a site that has a lot of relevant content. Internal links can be used by your visitors to easily find other content they would be interested in. This improves their overall experience, makes them spend longer on your site, gets more content read, and also helps spiders crawl through your site. All of these things help with SEO. The longer people stay, the more value you provide them and the less bounce rates you are going to have.
Have Fast Load Times
Loading times have become a major issue for some websites because they are not optimized correctly. Loading times do also effects search engine ranking and SEO as well. Lower the loading time, the worst will be traffic. Therefore it will be better to reduce the loading times. There are plenty of ways to reduce your load times. One of the things that you have to consider is the host. Getting your site a good host should be your first priority because if you have an unreliable host, no matter how much on page optimization you, it's still as good as nothing.If you are using WordPress, take a look at some of the many plugins that assist with it.
Anyone can reduce loading times by optimizing their images. If you make your image file size under 100kb, then you will be much better off than trying to upload something that is 2mb. There are plenty of tools that make images internet friendly so check them out.
Optimize Your URL Structure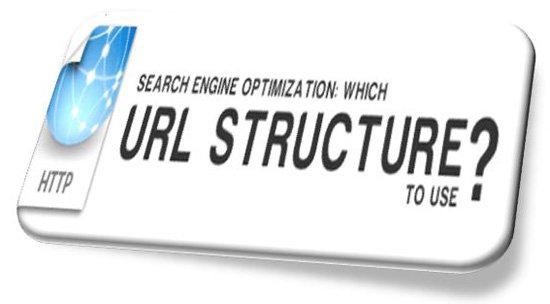 Using bad URL structures will hurt your SEO because search engines are unable to see what is in the page without having to actually get into it. If you look at a properly optimized URL you should see something like this:
www.Example.com/blog/archive/correct-way-to-optimize-a-url/. By just looking at this URL, you can see what the page is about, and how to find it from the home page. This not only helps search engines, but it can also make it much easy for users to find specific pages.
Implement a Keyword Strategy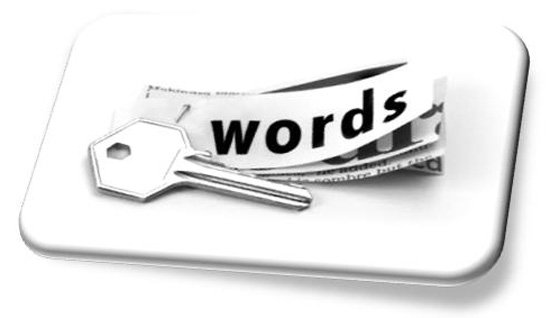 Keywords are still an important aspect of SEO. There has been so much talk about how they no longer work or that targeting them is a waste of time. This isn't true. Search engines will always need to use keywords to know where to index the content. While they might not rank you higher because you used the keywords, you will still be indexed properly because of them.
Before you start posting content, you should do some extensive keyword research to understand which keywords are best for you to target. Check your analytics, understand what competition you will have, and make sure the keywords will attract your target audience.
Ensure Your Navigation is Easy to Use
Navigation is usually an easy thing to get done, but with large and complicated sites, it can be hard for people and search engines to find certain pieces of content. If you are using a simple navigation bar, then you may want to reconsider or add some additional ways to search for things. Using plenty of internal links within your content, adding sidebar links, footer links, and anything else you want, will help increase the user experience and allow spider to crawl and find all of your content.
If you for some reason are unable to link a page to the rest of your pages, you can expect that it won't be indexed. Search engines spiders rely on your navigation to find all of the content. An easy solution to ensure everything is indexed is to use a sitemap.
Use Proper Title Tags

Title tags are an important part of having great on page SEO. They are what shows up in search engine results, on the top of your page, and will be used as the anchor text by other sites if they link to you. Search engines rely on the title tags to help them index the content properly, so you need to make sure that you have your keywords in there and make it easy to understand for viewers. Don't just use simple title tags such as, "home" or "about". This is a common mistake that is made by plenty of people.
There is a lot of on page aspects to think about when you are optimizing your site for search engines, but these 7 tips will get you going in the right direction. Once you have implemented them all, you should start to see some good effects happen to your rankings.
Rihana Watson is an online marketing expert, who has been associated with
BetterGraph
for many years. She has keen interest in writing and sharing knowledge regarding the best practices for search engine marketing, ASO (App Store Optimization), mobile SEO and many more verticals. Her digital marketing based articles have become a source of inspiration for many digital marketing professionals all around the world.