6 Risks of Entrepreneurship: Mistakes I Have Made, And Do Not Repeat!
Of course, there is risk in undertaking, and not a little. But, it is also certain that higher risk higher profitability, as well as lower risk lower profitability.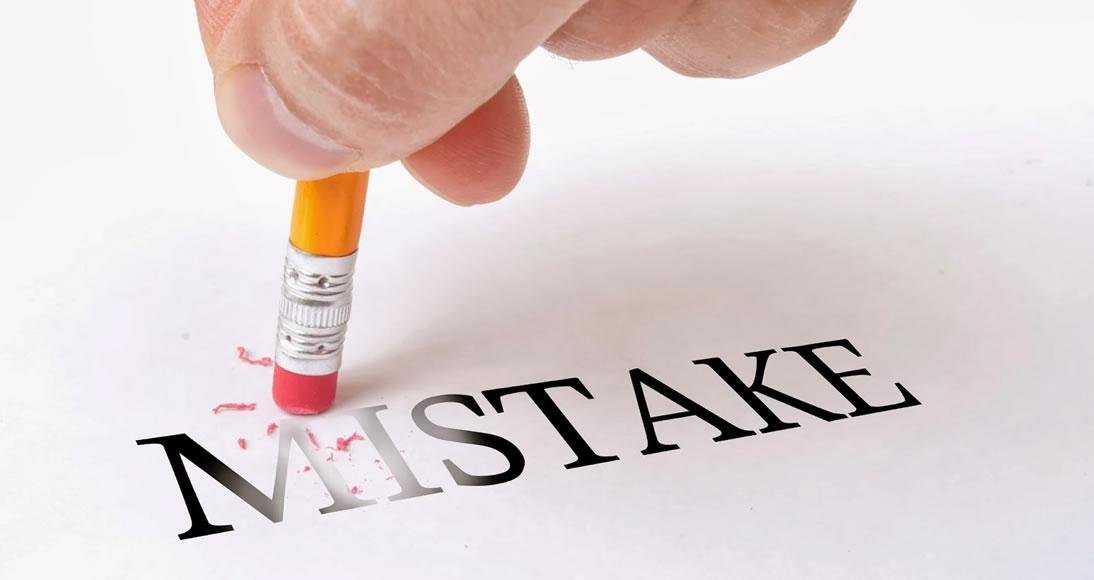 And, an entrepreneur has to know how to position himself in this dilemma. What is important is that this risk management is carried out in a conscious, controlled, and thoughtful way and with the best tools available in the market to attract the best customers to our ecosystem.
The paradigm has changed in the world of business and markets, nationally and internationally – today the business model, the way we sell and the way we help the customer to buy, is more important than what we sell. And, is it that whether new entrepreneurs are prepared for the business world? Are they just managers who rely on past data or are managers working in anticipation? Sure is "we cannot do today's work with yesterday's methods and continue in the market tomorrow!"
To start today is to do the difficult and to take calculated risks (business know-how), because it is not easy in the current dynamism of the market; is to draw from where you do not have it and put it where it does not fit (creativity and innovation), since resources and budgets are reduced and we have to do a lot with little; is above all live a few years of life as most do not live, so that the remaining time is lived as most people will not.
6 Risks of Entrepreneurship
Now that we frame the theme, let's go to what matters the most, and without fears of the culture of guilt in which we unfortunately live, the mistakes I made (and I have committed):
1. Bad Organization
If you do not outline your entire business and the steps you need to take to get to the goal, you may be condemning your project right on the ignition. More than being good, an idea must be viable. And how do you know if an idea is feasible? Just take an exercise and answer some questions. Who will your customers be? In which market will it be inserted? What is your competitive advantage? What kind of relationship do you intend to develop with the client? What is the market segment? How will you spread the word? And, the funding from where? By responding and writing down all of this on paper, you will begin to have a structure of what your business can be and how you can shape everything.
2 . Do Not Think About Profit
Money is undeniably one of the most important parts of any project. However, before you start thinking about the profit your business can bring you, it is important that you are well aware of everything else. To start a project, you need to think of a stronger motivation, since in some cases the ROI may not be immediate. In such cases, you may make the mistake of not believing that the business results, losing all the motivation that initially moved.
3. Do Not Consider the External Environment
We are never alone in the world nor in the market. Before embarking on the world of work, consider direct competition to your project. It is true, yes, that your idea may be very good, but there is a good chance that someone has already thought about it. For that very reason, it is important that at the beginning you are aware of your competitors and the way they operate in the market.
4. Do Not Test the Market
As you may know, before you launch a product or project in the market there are those who test. It will be of little value to you if you test your product only among those who work with it. No, to test the product you need to go directly to the target audience. Try to bring together some people who fit into your target audience and analyze their reactions. See how they respond to different products, what points they liked and what they thought could be improved. In short – to have an idea, to know how to create value, to acquire management skills, to find the right partners, to get to capital (when required), to know how to do networking, to have a vision, to be resilient, to have the will to work and 3 C's (Competitiveness, Context and Confidence).
5. Skip Steps
Follow the steps according to the sequence required. First of all, it is important that you consider your project as a whole and consider the plan you outlined to achieve the objectives. If you have established steps, go through them calmly, one by one. Otherwise, you will be putting the wagon in front of the boles and your project may collapse.
6. Being Selfish
Always be aware of your limits and do not let your project become megalomaniac. Even if your project is not a giant, it is always necessary to help others. At some point, you will delegate the job to someone, keep an open mind, it is no use thinking about wanting to do everything yourself not to split the credits with other people. Not delegating roles is the first step to failure.
Anyone who has just started a business will say that running a business is not an easy task. First, you need to create a product or service and make it feasible, in addition to analyzing your sales potential in the market. The next step is to make projections for your business and make crucial decisions that can impact, positively or negatively, the company's future. All this without having any profit margin for months or even years.
Author Bio:
Sarah Feldman is a Marketing Manager and is currently working with Digital Express, a digital agency specialized in digital marketing in Dubai. She loves to learn and share about the latest digital marketing updates and trends.
These posts are a handout from our Guest Author who works with us occasionally and provide their opinions for our regular visitors on Web-Development & Designing, SEO, CSS, Coding etc. As their details can be marked with their concerning post even we would like to add that out Guest Authors are expert and master of their own sector. If you also desire to be our Guest Author Contact Us at
submit@webgranth.com