6 Apps like Skype for an amazing video calling experience
In today's fast paced world, everyone wishes to catch up. With the number of people having smartphones increasing day by day, we are becoming capable of getting connected with our near ones via video calling apps, they are bridging the gap and also helping people with businesses to save time and money.
Skype has been a king when it comes to apps that let you do video calls but there are many apps which have come out with new innovative features that let you make the most than just doing a video call. Here we talk about 6 apps like Skype for an amazing video calling experience.
1. Viber
Viber is a free messenger and a video calling app. It also lets you do video calling. The best part of the video calls done by Viber is that whether you make a simple domestic call or an international call, the app ensures all of it happens in HD quality, so no matter what the place is, Viber will always produce great quality sound and excellent picture quality. To top over it, it also plays the role of an excellent messenger. You can also opt for voice calls just in case you are in a low range area. It is sure to be a promising app in the near future, more about which can be read on this APK blog.
USP: HD video calls and high-quality sound
Get it here
2. IMO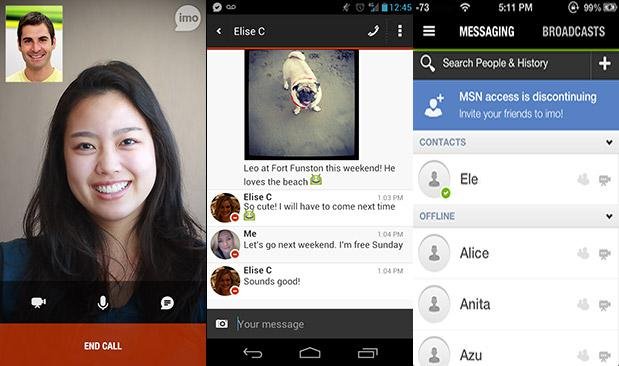 If an app which is old and has a rating of over 4+ on the play store, it means that app has been performing consistently. IMO is one such app. It is basically a messenger with amazing capability to also support voice calls and video calls. IMO allows you to create groups for video call chats that means at one time, you could be video calling with more than 10+people. How cool is that? IMO is for sure a great alternative to Skype. It is very secure and all the messages here are encrypted.
USP: Group Video call
Get it here
3. Oovoo
Oovoo is an app for doing HD video calls with anybody no matter which part of the world people live in. Unlike other apps which work only on specific types of network. Oovoo will work butter smooth on any type of network like 3G/4G/Wifi/LTE. Oovoo also lets you add around 8 people in a group video call. Not many apps support group video calls, that too for free. The app also comes with cross platform support which means the other person could be using either tablet or web platform. It will easily blend with them all.
USP: Group video calls and cross platform support
Get it here
4. Wechat
Wechat is a messaging app with its origin in China. Most of the people there use Wechat as a primary communication app. As a messaging app it performs very well, you can send videos, text and documents. The app allows you to form groups with members upto 500 people. On the video calling front, it has got a smooth interface. At one go, you can video call around 9 people. People will appear as small windows on getting active over a video call. It is sure a handy way for a quick video call.
USP: Group Video call upto 9 people with cool user interface
Get it here
5. Google Duo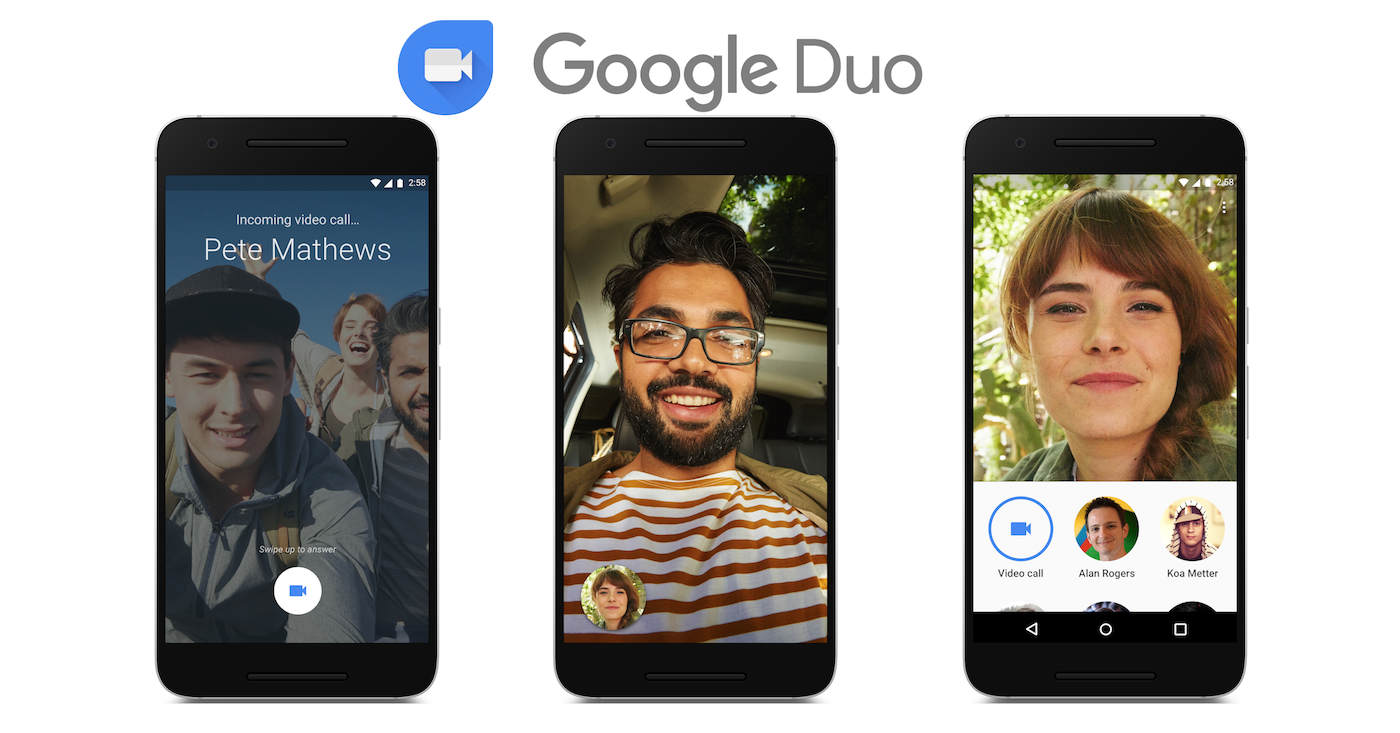 Google just recently launched its dedicated app for video calling. It is called Google duo. Google duo falls on the lines of other apps that Google has launched. It is simple and elegant. The interface of the app is very simple and it requires you to sign in with your gmail id. As soon as you jump in the app, you will see a smooth interface with the person's face, one tap and get ready for the call. It even has a tech behind its working that enables smooth video despite poor network.
USP: Improved video calling despite poor network
Get it here
6. Whatsapp
This app needs no introduction. Whatsapp has enveloped the whole world into messaging and being connected with friends and close ones for years now. Just recently they introduced the whatsapp video calling option. It has been working really great with updates that are constantly pushing the boundaries for better video calling. The best part is the accessibility. Whoever is on whatsapp can be easily reached. So, just one tap on the contact and you are in for a great experience.
USP: Wide reach of audience
Get it here
Conclusion
Skype is indeed great but there are many more apps coming in the app store which provide much better compatibility and also give lots of additional features apart from just doing a video call. In this article, we have covered 6 best apps like apps skype for an amazing video calling experience. Download one of them and get rolling in action.
These posts are a handout from our Guest Author who works with us occasionally and provide their opinions for our regular visitors on Web-Development & Designing, SEO, CSS, Coding etc. As their details can be marked with their concerning post even we would like to add that out Guest Authors are expert and master of their own sector. If you also desire to be our Guest Author Contact Us at
submit@webgranth.com