Along with Pinterest, Google Plus seems to be the current 'hot' social network that is on everybody's lips and minds.From a web designer's standpoint, Google+ presents a lot of exciting new opportunities to take advantage of. It can be used to promote one's design work with prospective clients and it can also be used to build new relationships with important industry contacts.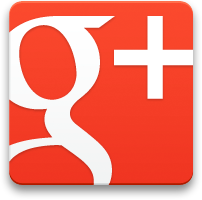 These may be other talented web designers, copywriters, web developers, entrepreneurs, and online marketers. In other words, Google+ presents its users with an engaging community of prospective partners, and also possible future clients.
The following are some of the more creative ways to use Google Plus for the smart web designer:
Innovative hangouts
Implementing the hangouts feature was an innovative move by Google+. It gives the social network something totally different from LinkedIn, Facebook, and Twitter. The hangouts feature can be used to connect with other professionals on a deeper level than just with static text. It is also a more efficient mode of communication and since it is rather new, it has garnered a significant amount of interest. Users have been using the hangouts feature to run product overviews, give (paid) lessons online, and even practice their public speaking skills. There's no reason why designers can't leverage this visual mode of communication to help develop their careers.
Display portfolio
Web Designers can showcase some of their more impressive work as images within their profile. This is particularly useful for the more creative designers who want to showcase their graphical skills and original work. Since images are non-interactive, they are not always ideal to showcase website design work. However, just like with Facebook, web designers can receive comments on the images they post allowing them to receive valuable feedback from other professionals in the field. Web designers can also experiment by producing different mock-ups for the same website (or print work) and see which is liked most by the design community.
Network
One of the truly great things about Google+ is the very high level of engagement that various communities have. The quality of the content that is posted on Google+ tends to be generally higher than on other networks. People don't bother telling the world what they had for breakfast because they know that Google+ doesn't present the right audience for that kind of thing. This isn't Facebook. I even follow a couple of models who produce smarter content than many of my friends do elsewhere. What one does find on Google+ are people who are ready to engage in intellectual conversation with others and in the process build important online relationships.
Fill out your profile
This is perhaps the most shared tip for using Google+. Having a detailed profile page is important because that is the first page other plussers will visit when deciding whether they should circle you or not. Your profile gives you an opportunity to explain what you're about and why you're unique. You can also include some valuable links to other social network profiles and to your personal & professional websites.
Create a popular circle
One way to attract attention on Google+ is to create a useful resource in the form of a popular circle. This can be something of value on a local scale, such as creating a circle of the 100 top web designers in New Delhi. The three main benefits of this are: firstly, that those people who you add to this popular circle will be grateful to you; secondly, you'll earn new followers because you can add yourself to your new circle so those who follow it will automatically follow you; and thirdly, people will begin associating you with the 'top web designers in New Delhi' upping your reputation.
Do you have any other useful tips for web designers on Google Plus?
About Author
Jeffrey Romano blogs at an IT Consultancy blog run by Clever Solutions Ltd, an English speaking, international IT consultancy firm based in Malta.
These posts are a handout from our Guest Author who works with us occasionally and provide their opinions for our regular visitors on Web-Development & Designing, SEO, CSS, Coding etc. As their details can be marked with their concerning post even we would like to add that out Guest Authors are expert and master of their own sector. If you also desire to be our Guest Author Contact Us at
submit@webgranth.com