If you are following up on the latest marketing trends and reading a lot of marketing blogs, you have probably come across many infographics. The question is, how many of them have actually made a lasting impression on you? We will take a guess and say not too many. The truth is, it is easy to create an infographic, but creating an engaging infographic is not that easy. Taking data and combining it with an interesting story requires a certain finesse, from the perspective of both content and design.
Adding the engaging functionality complicates this whole process even more. But, there is no need to panic; there are such things as fantastic infographics and making it engaging will help you achieve greatness. So, read on as we will walk you through the 5 steps that will help you design an engaging infographic.
Begin With Some Solid Data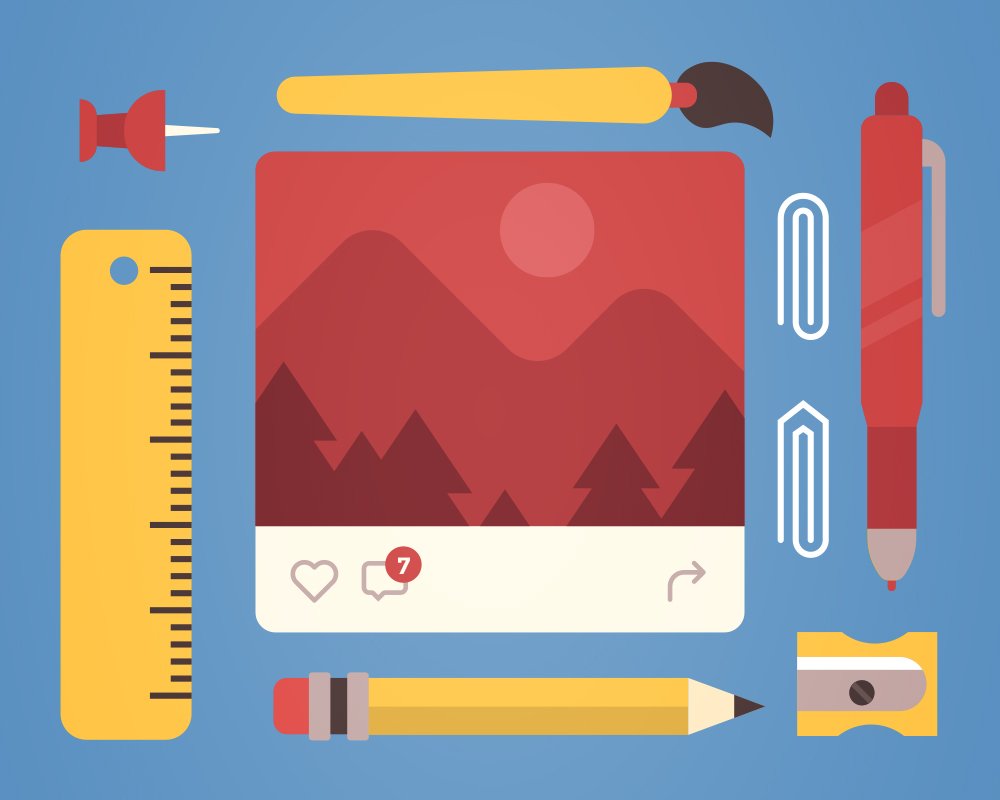 Like the name implies, infographics are composed of two key elements; info and graphics. So, the first place to start from when designing an engaging infographic is the research or data you want to share. There are a few key pieces of information you can include in your engaging infographic. Data from surveys, customer profiles, product usage, internal activity, and other relevant information.
Third party data from reports, surveys, and presentations of other company's surveys – these are also welcome. You can also use shared data from a company you have an agreement with, and industry data from industry organizations or research firms.
Determine the Story You Want To Tell With the Stats
After you have compiled a great collection of soundbites and stats, it is time to determine what kind of story you want to share with them. Will you be telling a cautionary tale, a success story or even a romance? Perhaps an educational piece? Until you determine in what way you will narrate it, all you have is your research and data, and that is not very interesting for an average prospect or customer.
When you have developed a concept for your infographic, it is time to organize all of your data in a story. Each one of your stats needs to be presented the right way, together with supporting content that will connect each and every point. It is helpful to break your infographic into several sections; this will enable you to design the best framework for the whole thing so that readers can easily find what they are interested in.
Adding Depth into the Content
Infographics are one-dimensional. You guide your readers through a fast journey. But, with an engaging infographic, you have the ability to make it multidimensional. You will be able to tell a more nuanced and richer story by using your facts and data. To add depth to your content, you can include real-world examples, analogies, quotes, and commentary.
Flat Design
Some of the design trends are so easily recognizable that you simply have to adapt them. You do not even have to be an expert to see that flat designs are dominating the niche. With such a design, you can achieve a minimalistic look by scrapping gradients and shadows and sticking to flat colors and simpler typography. This kind of design is easy on the eye and you can highlight the key details in your engaging infographic. A flat design is more efficient than any other style and it can be easily incorporated into infographics.
The Visual Theme
Your engaging infographic needs to have a powerful visual theme in order to be successful. So, when you are choosing one, you need to consider these things:
Audience – The visual style of the infographic needs to reflect the personality of your audience.
Branding – Will the infographic reflect the style of the brand, and will you include data provided by your partners and include their brand as well?
Distribution – Where are you planning to share this infographic? If you are planning on placing it on your blog or website, you should incorporate some graphic elements from your own design, and if it will be distributed more widely, then you may want to go for something more neutral.
This was our guide for designing an engaging infographic the readers will enjoy. But remember, besides grabbing the attention of the readers, you have to also stick to the essence. The root of making an infographic is to be informative. This is perhaps the final ingredient for making a successful and engaging infographic.
These posts are a handout from our Guest Author who works with us occasionally and provide their opinions for our regular visitors on Web-Development & Designing, SEO, CSS, Coding etc. As their details can be marked with their concerning post even we would like to add that out Guest Authors are expert and master of their own sector. If you also desire to be our Guest Author Contact Us at
submit@webgranth.com