5 Best and Free Online CSS Sprite Generators
This post is a collection of 5 best online CSS Sprite generators. These all CSS generators are absolutely free of cost and can be used easily even by a novice web developer. You can use these tools online hence avoiding the hassle of downloading or registering before use.
As we are heading towards a much faster way of technology; the website development too is running swiftly for a hassle free working. CSS sprites have made its really easy for the web developers to upload the images on the web pages. Never heard about CSS sprite? Actually CSS sprite is a technique of integrating multiple no. of images in to a single image. You can easily fetch up any individual image from this fusion by providing the image location. This process helps in reducing the loading time or HTTP requests of your website and hence makes it upload fast.
CSS sprites are one of the latest trends adopted by every mega site builders to make the user swiftly navigate through the web pages. But it is not an easy task to manually create a CSS sprite. You must have a good hand in coding if you are trying to design a CSS sprite. So what for the novice or non-tech users? CSS sprite is a tool just for the computer language masters? I just know the basics of computer so I would have to lighten my pockets to use this feature? My answer for your all these questions is a big NO. To make it easy for you to create CSS sprite for your website I am providing you the list of best and Free CSS sprite generators. These tools are really easy to use and you can add unlimited no. of pictures to thrust away the hassle of uploading thousand individual pictures.
CSS Sprites Generator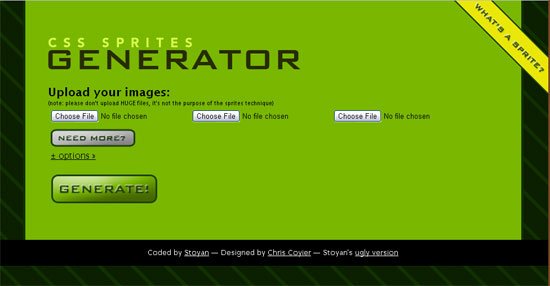 It is really an effective tool to integrate unlimited no. of pictures. It is absolutely free and online sprite generator that provides you the option to get a customized CSS sprite result.

CSS Sprit.es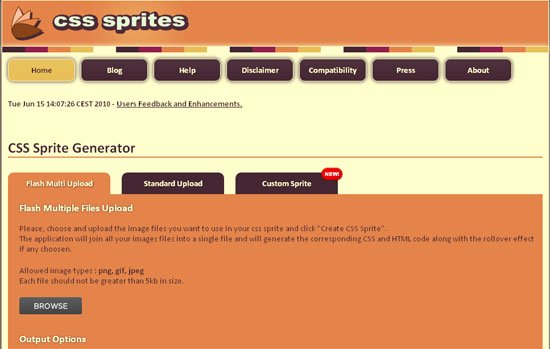 This is one of the best tools to create a sprite. Beside with merging together different images you can even expulse a single image into unlimited no. of subparts. Try this tool without paying even a single penny.

Sprite Box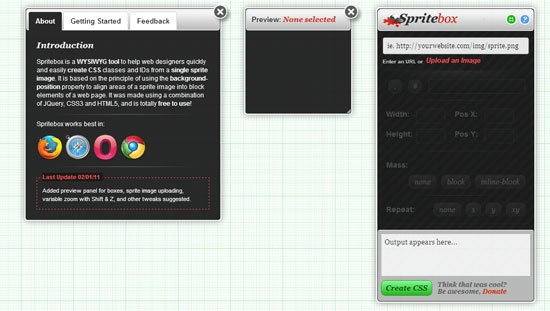 Just upload the image and leave the rest on the tool; Sprite Box is simple yet powerful way to make CSS and sprint images. It facilitates with the additional traits like zooming, in-line block and lot more.

CSS Sprite Gen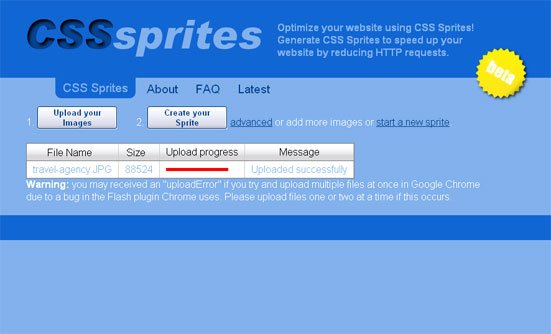 Either create a CSS Sprite image in just two simple steps or get a much advanced control over the output; CSS sprite Gen is simply a best tool for both novice as well as professional users. It is free of cost and can be used online.

CSS Sprite Generator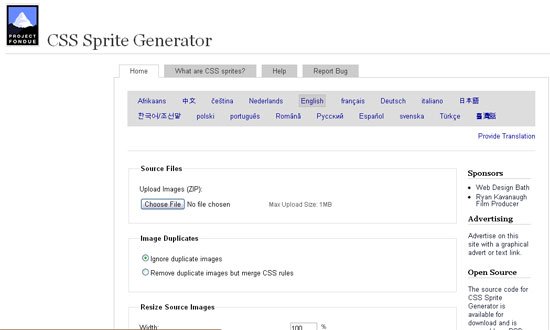 This tool is an advanced way to get a CSS Sprite of your images. It is absolutely free of cost and highly customizable CSS Sprite generator.



I hope that these best and free CSS Sprite generators will help you to create a more customized and managed back-end.Keep tracking Webgranth to update you with information and knowledge about the latest web development trends.
Christiana McGee loves development and possesses specialization in converting Sketch to HTML. Associated with
CSSChopper - Sketch to HTML Company
, she constantly strives to serve the best, fastest and innovative solutions in a stre