30+ Superb Images and Icon Search Engines: Must Have For Designers
Mostly we don't create every single image and icon when we do web designing not because we can't design it but simply we have a better option. Finding a perfect image or icon for any design can be very little difficult task, especially when you have to find the perfect icon from thousands of websites available. This not only a wastage of time but also the degradation your productivity time, thankfully we have images and icon search engines that will do your work so why to waste time in searching here and there. We have provided a superb list through which you can roam around to find you perfect match. You will get knowledge about the hidden preferences, unique features that will make you perfect in search like a professional that will result in search for every possible icon and image from their database that correspond to you respective search.
Thanks to the entire designers and their generosity, that they have made possible to search a lot of really superb creative images and icons on the internet through which we can take advantage. All we need to know the right address. You can choose some really great stuff from these search engines that can be a great support for you!
Below you can find the 30+ superb images and icons search engines, must have for developers!
EveryStockPhoto
This search engine is for free photos come from many sources and are license-specific. You can view a photo's license by clicking on the license icon, below and left of
Ginipic
Ginipic takes image search to a whole new level. Now you can search image search engines, photo sharing websites or your own local picture collections simultaneously
IconSeeker
The IconSeeker.com is an icon search engine on web, it contents about 50,000+ high quality icons and each icon has PNG, ICO and ICNS formats for Windows, Macintosh and Linux Systems.
FreeFoto
FreeFoto.com is the largest collection of free photographs on the Internet. FreeFoto.com features exclusive images found nowhere else on the web with new pictures being added every week.
GazoPa
GazoPa is a next generation similar image search engine in private beta. Users can search images from the web based on user's own photo, drawings, images found on the web and keywords.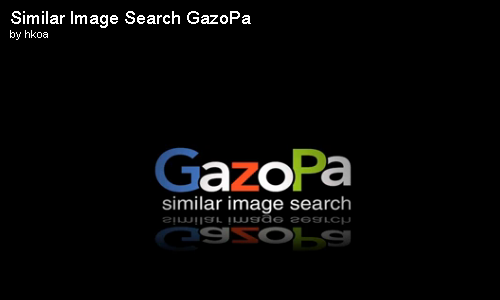 TurboPhoto
Browse and download 2,000 (3.4 GB) free stock images from 10 categories (view all thumbnails below). Stock images are in the public domain.
OSkope
OSkope is a visual search assistant that lets you browse and organize items from Amazon, EBay, Flickr, Fotolia, Yahoo! Image Search and YouTube in an intuitive way.
Incogna
Incogna process the shape in every image and use this to build a large scale searchable visual index.
Imagery
Imagery search executes a keyword search and rollover results to get photo dimensions and options to open the source page or image.
ImageBase
The ImageBase is a searchable image and text database of objects from the collections of the Fine Arts Museums of San Francisco.
Picsearch
Search the web for images. An image search service with more than 3,000,000,000 pictures.
Pixolu
An image search engine which lets you go deeper into the mechanism of image search and lets you find more relevant images using the image results it displays the first time you search.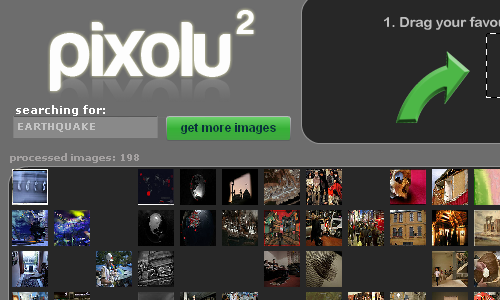 Picitup
Picitup is a leading web 3.0 developer and provider of content based image search services.
PicFog
PicFog provides a real time image search.
PicFindr
PicFindr is a rich internet application (RIA) that helps you search several stock image and photo community sites simultaneously.
Bing Image Search
An image search engine on Bing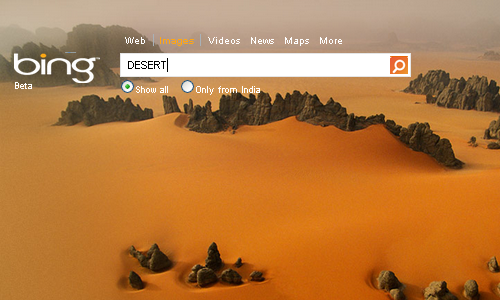 Biomed-Search
Search for images from biomedical articles. Currently over 1 Million images have been indexed. BioMed Search indexes image captions along with the citations to these images.
Compfight
Compfight is a Flickr image search tool.
Tiltomo
Tiltomo, here you can play with our Visual Search code using two sample databases from Flickr.
Photogen
The sources for quality, high-res FREE stock photos and images.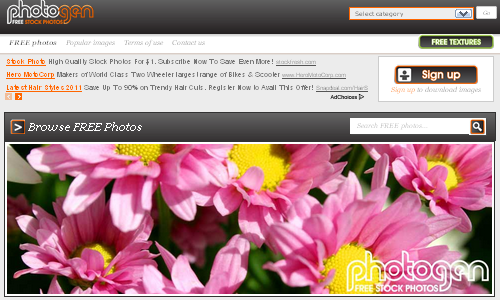 Yahoo! Image Search
This is another very famous Image search engine of Yahoo!
Google image search Engine
Google Image Search is probably the most common image search engine you might have used. It gives you thousands of image results very fast.
Ask Images
Ask Images Search will search your desired images and suggest ways to expand or narrow your search for better results. A unique preference is finding buddy icons.
Exalead Image search engine
Exalead will let you change the background to black or white. Then you can customize it to find few prefixed size desktop wallpapers. It can also search faces. You can again choose color or B&W and image sizes. You can click on options to view direct image links with no frames.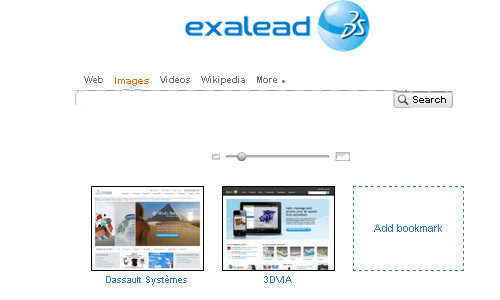 Webshots
Webshots is another huge photo sharing community where people upload their choicest photos and share them. You can lookout for copyright issues in these photo album collections. They have desktop software to have fun with your wallpapers and screensavers.
Photobucket
Photobucket is a huge resource of great images. It is a free online image hosting service that gives webmasters a free alternative to host large images, saving their server bandwidth. Most images might not have a copyright notice, so beware before reusing.
Corbis
Corbis is another popular huge database that provides stock Images. You can search through Rights Managed, Royalty-Free images. You can search by Photography and Illustrations too. But you need to register with Corbis – to license the best images available, view and download large images with no watermarks, use personalized light boxes to store and share your favorite images and license and download images online. Free stock photos can also be found at Clipart.com, FreeFoto, and Stock.xchng
Getty Images
Getty Images Search – They are famous for those unique stock photos you find on magazines, newspapers and corporate new blogs worldwide. Browse through their huge collection and find unique images not indexed by other search engines. In the multiple options, select only Editorial Images (All Editorial, All time). You can also sort by Horizontal or Vertical.
Facesaerch
Enter a name and search for faces!
Multicolr
With the Multicolr Search Lab, you can browse through 10 million of Flickr's most 'interesting' Creative images, and find ones that share the same colors.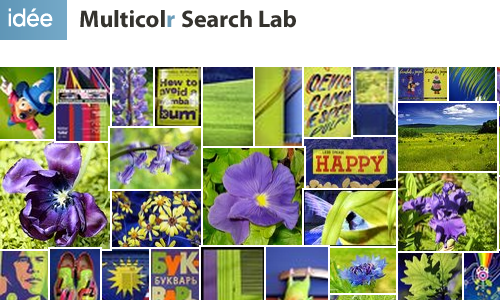 PicBrk
Picbrk is a real time image search.
Icons-Search
The Icons-Search is an Icon Search Engine that helps you to find quality icons available on the Internet.
IconFinder
Icon finder provides high quality icons for web designers and developers in an easy and efficient way.
Williams Heilmann has been associated with
PSDtoWordPressExpert
for many years. He has extensive experience as a web developer and works with this company to offer the best WordPress solutions to suit the specific needs of the clients. Also, he has got a flair for writing which he consumes in writing the informational blogs for submission on different websites.