30 Best Platforms for Online Promotion of Artwork for Artists
This blogs is dedicated for all those artists who are looking for online promotions of artwork. It is the essence of an artist that generates imaginative concepts, skill and style that attribute to his emotions and quality behind the work. Being an artist or painter promotion of your artwork is as much needed like your imagination and passion towards your art. For that you need a platform where you can present and share your artwork online.
It's not easy for every artist to share and present his artwork through personal meetings, gatherings in traditional galleries or showcases, art websites or any other methods. Without any publicity or promotion it's hard to survive as an artist or it can be a heavy task to undertake.
Now the good news is that the promotion of your artwork is easier than ever before, all thanks to internet that has made possible to do so. There are so many websites you may find on the internet that will help you to share online artwork, but it is little difficult to sort out the right one for your work.
Through this blog you will find platforms that include artists, art enthusiasts and even buyers or potential clients for your art work. Presenting here 30 best platforms that will assist you for the online promotions of art work.
RedBubble
Let's start with Red bubble, this platform allows you to set up an account and uploading images of your work RedBubble converts those images into framed prints, greeting cards, t-shirts and more. They handle everything from credit cards to manufacturing and shipping. You do maintain original copyright over your work and you can set your own prices on the products.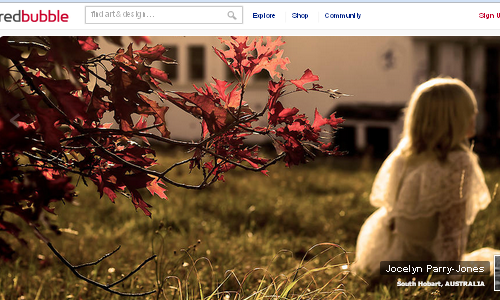 Gallery Today
Gallery Today provides you a platform where you can put an online fine art gallery for painters from all over the world. All artwork must be reviewed and approved by their in-house critics before allowing inclusion in their gallery.

Foliolink
Foliolink provides you the platform where you can build your own art gallery. They also provide premade template for artists and also offer support and assistance marketing. This gives you the option for ecommerce capabilities and much more.

ImageKind
Image kind provides service that allows you to create and giclee prints of your artwork. You will get a gallery to promote your work within their marketplace and you keep 100% of the sale price. They currently have free, pro and platinum accounts.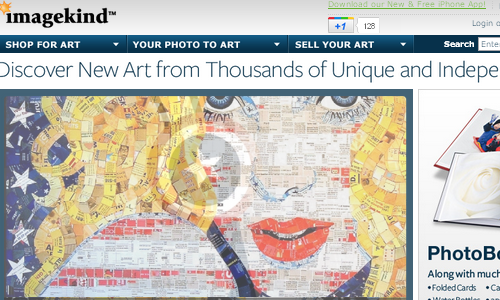 Artist Search
Artist search is an online community for artists that allows you to setup a free blog, so that you can build a network with others, display your work and accept donations from people interested in your art to keep you going.

The Untapped Source
This platform helps you to present your art in an online gallery specializing in photography and digital art. They are always in search of emerging artists interested in inclusion in their gallery.

ArtPickle
ArtPickle is an online gallery of artists working in various types of media. ArtPickle allows you to setup a gallery page free for the first year and $30 dollars per year for every year after that.

Art Majeur
Art Majeur helps you selling your art directly through their online gallery for free. A free account gives you access to an artists gallery, your own mailing list, upload up to 1000 images, visitor stats, guest book, search engine indexing and a lot more.

ArtSpan
ArtSpan is a directory portal of artist's websites on the internet. They have plans ranging from $12.95 to $17.95 that allow you to build your own website with the use of pre-made templates, your own domain name and inclusion in their searchable directory. They also have art forums and resources located on their website.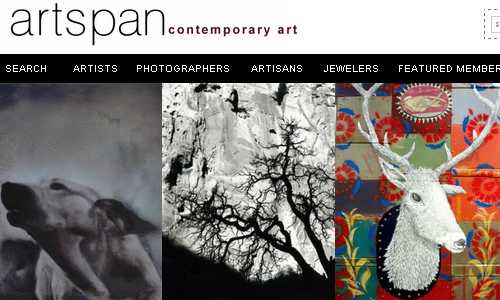 Gallery Worldwide
Gallery Worldwide provides an online gallery for artists all over the world. Their service allows artists to setup their own gallery to sell and showcase their work. They will give you a free 14 day trial to test the service and should you stay prices start at $24 dollars per 6 months.

Epilogue
Epilogue is an online community of artists specializing in the creation of sci-fi and fantasy art. After signing up for a free account you will have the ability to submit your artwork for review and if approved they will include you in their artist directory. This is a popular site and good opportunity for promotion for an artist's work.

Art Promote
This is a human edited search engine directory of artist galleries. If you currently have your own online gallery you can add it to their index for inclusion. They also have a listing of resources for artists.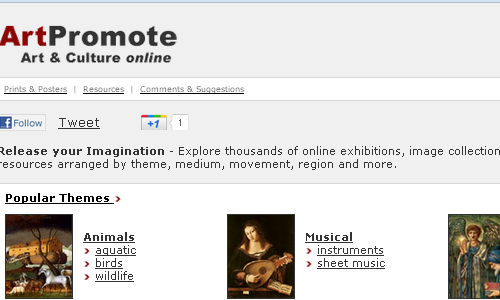 Gallery Box
Gallery Box allows you to setup your own online artist gallery and portfolio to feature your work. Its Service costs 14.95 a month for a one year membership.

AskArt
Ask Art calls themselves the Artists of BlueBook, they have a little of everything from art jobs to museum and gallery directories and more. Also allows you to setup your own online artist's studio to display and sell your work prices start at $16.50 a month.

Espestro
Espestro helps you to create your own website to display your artwork. Gives you the opportunity to create a profile, build a mailing list and create online exhibitions. Free account includes 5 images for a year and a premium account allows 50 images and costs $100 dollars per year.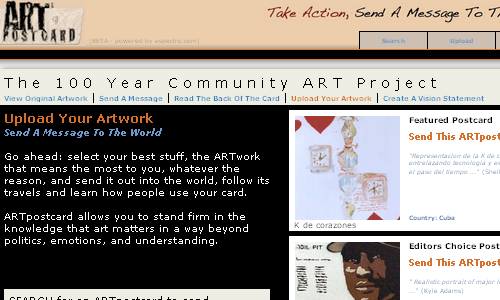 Absolute Arts
Absolute Arts provide you a large gallery and information database for artists worldwide. They display the latest calls for artists, have free and premium plans for building an online portfolio to promote your work and a lot more. It is a nice resource site.

Found Myself
This is an online gallery that allows you to sell your art for free. They have no involvement in your transactions or business, other than giving you tools to setup a portfolio and paypal buttons. They also have a forum for connecting with artists and art enthusiasts.

Ugallery
Ugallery is an online gallery that showcases artwork for college and high school students emerging into the art scene. This provides your passion a platform that suits your budget.

EBSQ
EBQC is an online art community and gallery for self representing artists. With a paid membership you will get your own portfolio, access to exhibitions and special projects and visibility through search engines and their advertising efforts

Projekt30
This is an online art gallery that regularly holds juried exhibitions and lets you build your own artist website for displaying you work. Membership is $55 dollars for 3 months.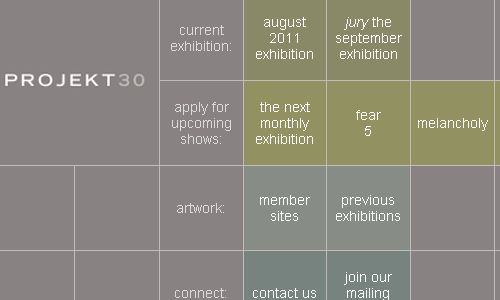 ArtistPortfolio
This is a free online gallery and directory for artists. Create a free artist profile with unlimited galleries, unlimited images and you can send e-cards with your own art.

Your Art Links
Your Art Link is a large directory website for artists, art supplies and resources and more. They offer free inclusion of your art related website in their directory.

ArtNet
This is different from the other art galleries as it provides a research market trends in the art world. Here you can check out upcoming art auctions, view thousands of fine artworks, get appraisals on fine art and search their directory of art resources.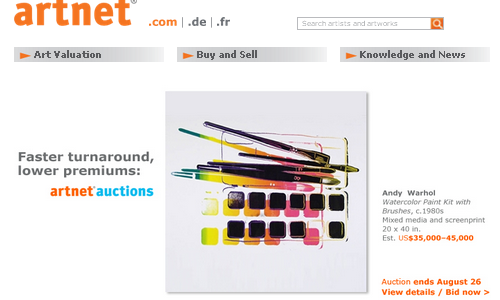 Art Cone
Online art gallery and directory. Setup an account and upload your work to the gallery, add your websites link to their directory or meet new people in the forums.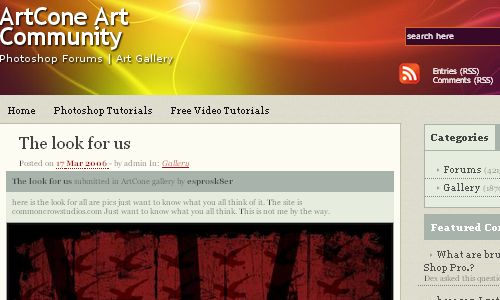 Renderosity
This is a large online community for digital artists. Here you can buy and sell art, display your art in the galleries and setup your own blog to network with other artists.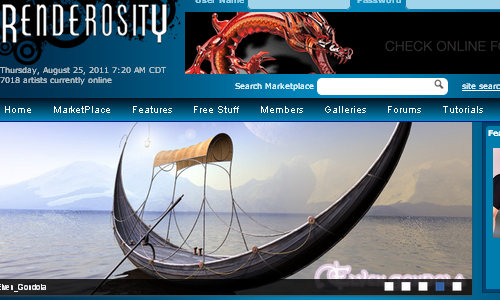 Artist A Day
Accept submissions from artists to be included in their gallery. This website features one new artist everyday on their homepage for additional exposure.

ArtQ.net
This platform provides online gallery featuring artists in various media. Setting up an account gives you access to your own Artist portfolio page, unlimited images, search engine indexing and a blog.

ShowOffArt.com
This platform let you setup a free gallery for displaying your work. Also generates a code from your account that you can paste into your MySpace page for displaying your work through there.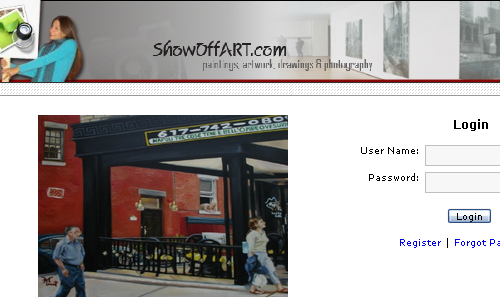 DeviantART
This is one of the largest artist communities in the world and a great place for promotion and networking. They have both a free and premium account and both allow you to view and submit artwork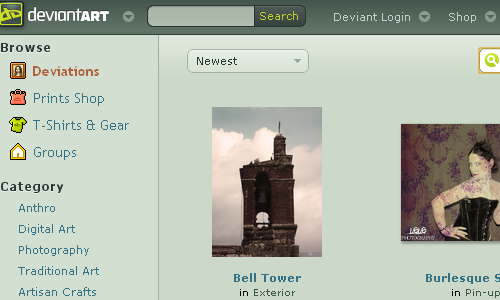 Yessy
Yessy helps you creating your own online gallery with full shopping cart, biography, contact page and more. They have a 14 day free trial to check it out and after that membership is $59 dollars a year.

Brayan Lazaris, a web development expert, has been working with
HireWebDeveloper
for many years. Till now, he has written numerous blogs and articles elucidating the best methods and approaches to process web development brilliantly. His keen interest in researching the smart technique for better web solution has opened the gateway for many businesses to establish a strong foothold in the digital space.