The workforce is changing and this revolution is a pretty exciting one! The number of telecommuting professionals is growing all of the time. Currently, 3.3 million professionals in the US consider their home as their primary office, a Global Workplace Analytics survey suggests. Companies report that hiring remote workers boosts productivity and reduces employee turnover.
The perks of hiring freelance workers are numerous. More flexibility and cost-efficiency rank among the top reasons for giving this possibility a try.
Are you interested in adopting a new business model? Would you like to start productive partnerships with freelancers? If so, you should prepare for the specific aspects of this type of cooperation. Choosing the right management and collaboration tools can enhance effectiveness and increase accountability.
So, which tools provide all of the resources needed for effective freelancer management? Let's take a look at the three top picks.
Asana for Project Management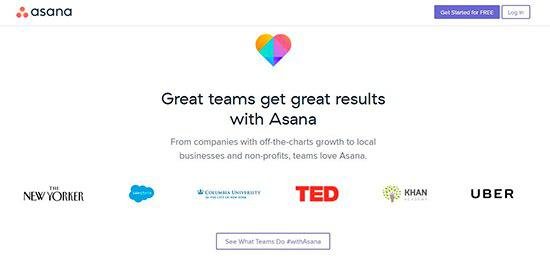 Just about every professional today needs a good project management tool. The use of such an app or software program becomes even more important when a company is trying to manage freelance employees.
When it comes to effective project management, Asana is one of the best programs out there. Joining Asana is free of charge and there's also a premium tool. Premium starts at 8.33 dollars per member per month but if you don't need advanced tracking possibilities, the free plan will give you sufficient project management options.
Asana is recognized for the clean interface and the easy to use functionalities. Projects are very easy to create and assign. There's also a possibility for setting up milestones within each project and breaking down tasks in smaller, manageable chunks.
The project management tool also makes it incredibly easy to monitor progress and figure out what needs to be done. Asana also allows for file uploads, which means that work completed by freelancers can be shared with you immediately after completion.
A few other great characteristics of this project management tool include unlimited conversations between team members, up to 15 team members (for the free version of the software) and a web-based interface for effortless access everywhere. The premium features include private projects to be shared solely with certain team members, custom fields, task dependencies, advanced admin controls and data export.
Toggl for Effective Time Tracking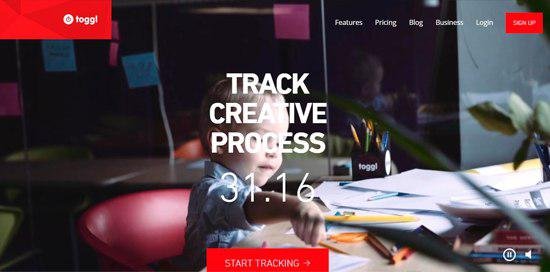 There could be some issues when it comes to billing freelancers for work done. Thus, a reliable time tracking program is one of the keys to a good partnership.
Toggl is precisely such a tool. The time tracker is quite simple, which is its most brilliant characteristic. In the case of necessity, Toggl does offer several more advanced features.
The price of the basic Toggl plan is free. The free plan is available for teams of five people or less. All other plans come with a 30-day free trial. The Pro plan is available at 10 dollars per user per month, the Pro Plus comes at 20 dollars per user per month and the Business plan is set at 59 dollars per user per plan.
The free plan gives access to reliable time tracking, manual time addition, a timeline, an automatic tracker for progress report creation, idle detection and an offline mode. A few of the additional features made available in the paid plans include scheduled reports being sent to email, time audits, the addition of billable rates, CSV import, detailed weekly reports and exporting in several formats (CSV, PDF and XLS).
Toggl tracks all work in real time and it allows for integration with other tools like Asana, Basecamp, Freshbooks and many others.
Track Productivity with DeskTime
DeskTime is the final entry in the list and it's another essential for companies that manage freelance employees.
This is a comprehensive management tool that can do a lot of things. DeskTime enables project tracking, progress reporting, productivity analysis, accurate billing and setting up a holiday calendar so that everyone is on the same page.
In essence, DeskTime can help you manage all aspects of work with a freelancer from setting up the project to approving the final payment. The only thing to keep in mind is that the tool doesn't come with a free version. If you want a single solution for your freelance management needs, however, this option will be the right one.
The Start DeskTime package is available at nine dollars per month and it's suitable for use by up to 20 people. The small business plan is available at 199 dollars per month and up to 50 users can join. The medium business plan is suitable for companies that have up to 90 DeskTime users and the cost is 299 dollars per month. The final plan works best for large companies (up to 200 users) and the cost is 399 dollars per month.
All of the DeskTime packages come with a 30-day free trial. You can test the tool, assess its effectiveness and decide whether you'd like to start paying for the DeskTime services in the future.
Author Bio
Alice Clarke is interested in freelance management and marketing. She knows how to improve your resume and simplify recruiting process. Follow her on Facebook.
These posts are a handout from our Guest Author who works with us occasionally and provide their opinions for our regular visitors on Web-Development & Designing, SEO, CSS, Coding etc. As their details can be marked with their concerning post even we would like to add that out Guest Authors are expert and master of their own sector. If you also desire to be our Guest Author Contact Us at
submit@webgranth.com