25 Payment Tools For Startups, Small Businesses & Freelancers
How can your online business survive if you are not using electronic transactions? In case, you're wondering the best way to receive funds, here are the top 25 payment gateway tools for small businesses, freelancers or startups.
The businesses rely on payment processes more than ever. The online businesses are looking for reliable options to collect payments for goods and services from customers around the world. Interested ones can learn more on payment solutions from this article. I've compiled a list of 25 payment tools for your business.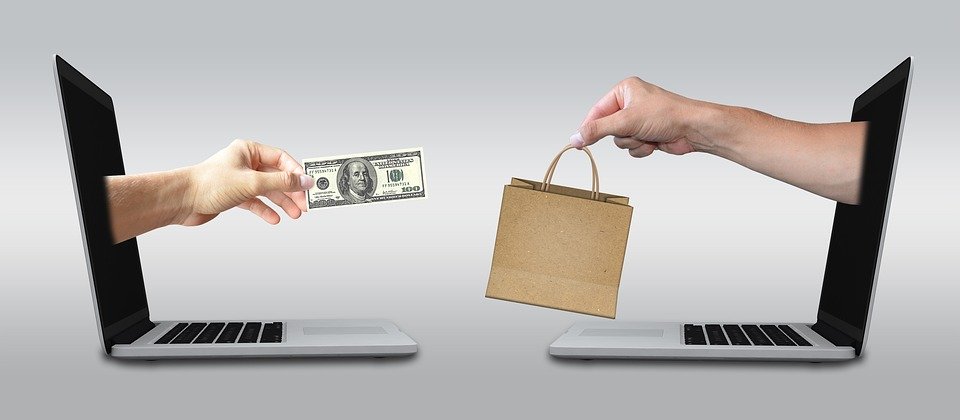 1. Forte
A comprehensive set that accepts credit cards, eCheck, online payments, mobile payments, and recurring payments, utilize bill presentment and more. Enjoy the single source payment processing solutions with the benefits of accepting major card brands. The other features include security, cloud reporting, recurring transaction engine, integration of accounting and payment processing and many more.
2. First Data
First Data is the global gateway support that processes automatic refunds, shows detailed decline messages, automatically tracks and performs recurring transactions and more. This enhanced payment options contain retina icons that automatically detect any card types. It performs effective online transactions, user friendliness, and security. Also, it benefits from checkout forms, subscriptions, capturing charges and more.
3. 2CO
2CO is a payment processing solutions that gives customers support for 87 currencies and 15 languages. It accepts major payment method with the highest level of protection.
4. Moneris
Moneris is the Canada's largest processor of debit and credit card payments. It is a multi-functioning platform that allows secure, scalable and versatile solutions for expanding businesses. It processes a large number of transactions on daily, weekly and monthly basis with no additional costs.
5. PayPal

PayPal is one of the popular payment gateway solutions that allow easy and secure transactions for all its users. It permits users to easily send, deposit and receive money in 25 currencies. It is well-accessed through mobile phones. This is free to join that allows users to transact their money peer-to-peer into other services. It is great way to get paid and accept payment method with the biggest merchant services.
6. Authorize.Net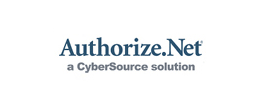 The Authorize.net payment gateway is browser based hosted solution available 24/7 for processing transactions. Also, it offers value-added services to help merchants in managing businesses, prevent suspicious fraudulent transactions, configure settings, manage transactions, view account statements, and generate reports and more. It also processes real-time credit and debit transactions from major payment networks. It provides fast, secure and reliable transmission of transaction data. You can easily perform multiple tax rates through it.
7. Pay Gate secure payments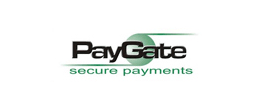 Pay Gate supports internet credit card processing services to its customers. It is a cost-effective method to access single interface payment solutions. It has faster refund process that blocks fraudulent transaction and accepts international cards.
8. Setcom
Setcom is a payment gateway solution that supports auto direct features, easy and efficient online payment transaction to its users. Allows the customers to pay online using their credit card, debit card, bank deposits and more. It saves the client details to its servers.
9. Paymate
Paymate business solutions make vendor payments easy, simplified integration, multiple access modes and saves time & money. Keep all information safe and secure with its proven risk management services to avoid fraud. Manage all transactions in a secure and controlled way to manage its business. It also provides detailed and complete reports of all online payments.
10. Sage pay
Sage Pay serves the need of online transactions with its seamless checkout experience for its customers. It has 24/7 free support; manage account with reporting and analytics that serves the need of online transactions. It accepts card payments online through mail orders.
11. PSiGate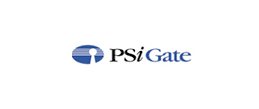 PSiGate provides simple, smooth and hassle free experience for all online entrepreneurs. It ensures to maintain secure and reliable platform supported by SSL transaction protocol that allows multiple transactions at the same time.
12. Braintree
Braintree is very competitive and transparent with features like secure vault and raw eCheck support. It helps businesses accept credit card payments.
13. Blue Pay
The Blue Pay team manages secure, simple and cost effective merchant processing services to meet specific needs and goals. Blue pay customizes an easy and safe solution with low transaction rates and more detailed reporting. The secure e-commerce payment methods simplify tab transfers and gratuity from small businesses.
14. Beam stream
Bean stream facilitates electronic transactions and links customers, merchants, and financial institutions. Bean stream provides credit card processing, recurring billing, electronic funds transfer, automated payment processing and authentication services, along with routing of selected transactions to third party processors and banks for authorization and settlement to check recovery services.
15. Money bookers
Money bookers payment gateway solution supports online transactions with no set-up and monthly fees. It offers a secure and valid option for your customers to pay you. It tracks and performs recurring transaction automatically. Also, it charges only transaction fees for international payments.
16. Virtual Card Services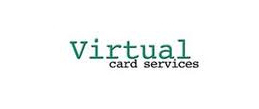 Virtual Card services are the intermediary between a vendor and a financial institution via its virtual vendor system. It provides collective experience in developing and implementing credit, debit and smart card processing services.
17. ITransact
ITransact is a simple, effective and good credit card payment processing services with the high discount rate. The other fees are quite low. It includes a feature called Call-A-Charge, whereby a merchant can make a telephone call to the virtual terminal and process sales without an industry standard voice authorization fees. It supports recurring payments at no extra charge. It provides free customer support Vis phone or email.
18. Razor Pay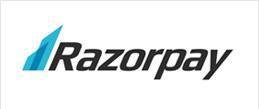 Opt for Razor Pay payment gateway options for frictionless transactions. It has many features including availability of pop-ups to show the necessary redirection, accepts international payments and easy to start – end payments. The responsive cross platform payment solution that provides absolute security for consumers.
19. Citrus
Citrus Pay Payment Gateway brings absolute security for consumers. It favors the complete stack of payment architecture and much more. It guarantees great payment services with thousands of merchants; optimize online purchases with millions of transactions per month.
20. Network
Network online payment service brings secure and convenient solution of payments. It is ultra reliable payment options that do not lead you to any hassle. It offers the highest level of security for you and your clients.
21. Stripe
The online payment through stripe provides recurring billing, easy integrations, and support for international payments instead of just paying attention to payments only. It helps to meet through simple, secure and cost effective services.
22. Pay dollar
Look for the easy, flexible and secure payment mode of online transactions. Manage a secure and smooth online payment solution that reduces costs and increases conversions all through one. The advanced payment gateway solutions with its differentiated multi-lingual, multi-currency, multi-card and multi-channel processing platform with advanced fraud detection and monitoring capabilities.
23. Alipay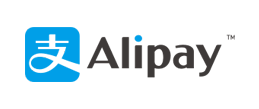 Alipay is the most used payment gateway with 700 million users worldwide that supports 14 major foreign currencies. The services are trusted and secure with free transactions within China. The additional escrow services allow customers to verify the products before releasing the payment. Alipay provides inquiry API through which merchants could check the payment bill verification results sent back by general customs.
24. Siampay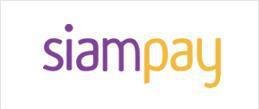 Siam pay enables a safe and secure platform for all the business transactions. It handles payment easily with the simplified version of network options. It also sets user experience for smooth transactions.
25. Pesopay
Choosing Pesopay payment Gateway provides the ultimate ease and smooth transactions for enterprises. With its seamless benefits, this payment gateway protects the customer's data from long waits and faulty rejections.
BOTTOM LINE
Choosing the right payment gateway is so important; compare different business payment solutions to better understand the pros and cons of each service. Invoicera integrates with 25+ secure payment solutions to excel ease of use, competitive pricing and customer service.
Admin from India is a founder of WebGranth, an entity of
Sparx IT Solutions
with over 8 years of experience on different verticals of web design & development. In his quest to spread the knowledge regarding web development, he has been contributing in WebGranth by submitting his valuable blogs.