18 Best Plug-in for Safari: Plug-ins for the Ultimate Browsing Experience on Safari
Presently we have ample of choices in web browsers like firefox, Internet explorer, chrome, Opera, and several others as well. Every browser has its own features following advantages and disadvantages. Among the various browsers, Safari is considered as a feature full explorer with lots of advantageous features. One of the noticeable disadvantages of this heavy browser is the fact that it does not support plug-ins very effectively.
Here in this blog we will be focusing over the feature full plug-in supporting Safari. You can have a look at the top 18  plug-in for safari to make your safari more interactive.
A Plug-in improves the activity of the browsing engine in a unique manner by uplifting its features differently. For utilizing a browser at its optimum level, it is very important to own suitable plug-in for safari it to enhance your working performance. So, let's find out the appropriate plug-in to use with Safari that can help you work and produce better.
Top 18 Plug-in for safari
Delicious Safari
delicious is a popular bookmarking service that helps one to store and share the desirable bookmarks at a single place on internet. With the help of this Plug-in for safari, you can successfully fully integrate the services by simply bookmarking all your favorite sites.
 Safari Microformats
Microformats Plug-in are actually a set of format data that only motive is to share the information all over the web in an easy way. These plug-in for safari has the capability to read any of the hCards or hCalendar available on web page with easy notification on the left side of the adres bar.
 Glims
Glims is another helpful plug-in for safari with the help of which one can add an entire collection of interactive features and functionalities in safari. Some of the worth to pay attention features are thumbnails in Google and Yahoo search results, full screen browsing, auto close download, open links in new tabs only, closing tabs with middle mouse button.
 Inquisitor
Inquisitor is an exclusive plug-in for safari that helps you to enhance the search options within Google. It runs the search in live status and responds as you type in the little space provided. This plug-in can avail suggestions and customize each result according to your preference. Inquisitor is a high quality plug-in which has been purchased by yahoo as well for better performance.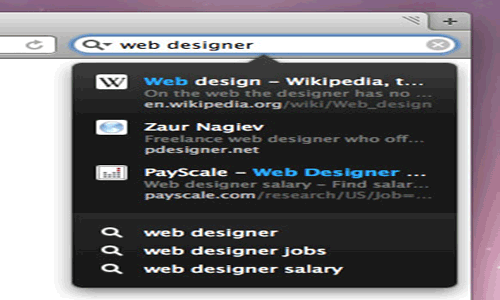 GreaseKit
GreaseKit is a useful plug-in for safari  to modify any of the website that they browse using scripts in java. By using this plug-in for safari, you can have a great browsing experience by ways of modifying the size of the font and colors for the site that you visit the most to make them attractive. This plug-in has the capacity to perform with the qualities of Web Kit applications.
 Saft
Saft is a power pack plug-in for safari  that works as a sharp Swiss army knife. There are numerous features offered by this helpful plug-in for safari. with the help of this plug-in one can easily block ads, open windows in tabs, block animated stuff, undo and do the sustenance of closing tabs, full screen browsing experience.
 Pith Helmet
PithHelmet plug-in for safari works as a blocker this plug-in blocks various unnecessary items like ads, flash movies, shock wave apps, and irritating sound loops. You can customize the filter in any way you wish to.
1Password
1Password is something extra from a plug-in for safari as it manages the services comes by integration of the browser on the windows. With the help of this amazing plug-in you will be able to control your accounts with strong passwords and will remember them for you whenever you wish to login.
 TabExposé
TabExposé plug-in for safari is a great method to manage the windows over the desktop with the help of a single click. You can have the entire view over the open windows/tabs in your safari browser.
 CutX
CutX is a feature full plug-in for safari that helps you to generate filters for the specific site that you wish to block. This plug-in can be a useful tool for parental locks as you block the sites and let you kids not watch unwanted stuff on web. CutX let you customize filters of the site in your own way with a provided master password to control it.
 Safari140
Safari140 will help you to share all the interesting things to share on web through various social sites in an easy manner. With the help of this plug-in, you can messages for twitter with an incorporated menu in safari. Safari 140 also helps to shorten the URL too.
 Xmarks
Similar to foxmarks for Firfox, X-marks is a powerful plug-in that supports safari with its seamless solution by synchronizing bookmarks over many computers. With this, plug-in one can easily view the all bookmarks online. X-mark is a solution to view all the bookmarks from anywhere without any problem.
 CosmoPod
CosmoPod is a great plug-in that let you download and convert the flash window media videos and real media videos from internet to Mac, iPod/iPhone and Apple television. This plug-in is having the capacity of working with most of the sites and detects almost any kind of videos easily. By clicking on it once, you will be able to download the video to your iTune library easily.
SafariStretch
SafariStretch is a great plug-in that helps you to view the screen in a fully maximized manner just like in Operating system provided by Windows.
 Cooliris
Cooliris is another amazing plug-in that helps the user to view image and videos with a great quality exactly like YouTube and flicker. With only one click the web gallery opens into a full screen mode where one can easily view the pictures and videos with larger and clear images. Cooliris is equipped with great animation and transitions delivering a satisfying experience for browsing.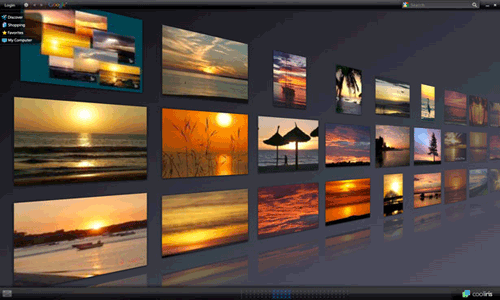 SafariLicious
Safarilicious is another helpful plug-in for safari which also conceived as an alternative to delicious safari. This is the only plug-in that exports the bookmarks of your safari browser to del.icio.us the well-known service for bookmarking.
 Safari Tidy
This is a helpful and great Plug-in for safari that allows one can find validation for the codes. While operating its inserts a little icon on the status bar including the total number if warnings and the errors coming over the current page.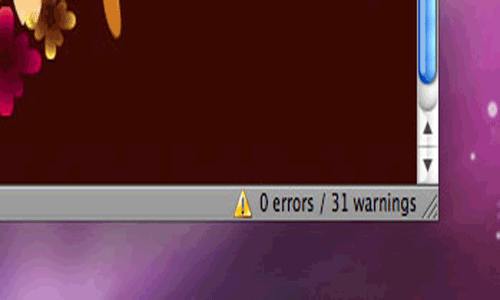 SafariStand
Among the various useful plug-in for Safari stand is a useful Plug-in that can be utilized to add a thumbnail sidebar and shelf for bookmark. The shelf is suitable to save the browsing sessions easily and resume them with the help of a click. It is also occupied with features like site alteration and action menu.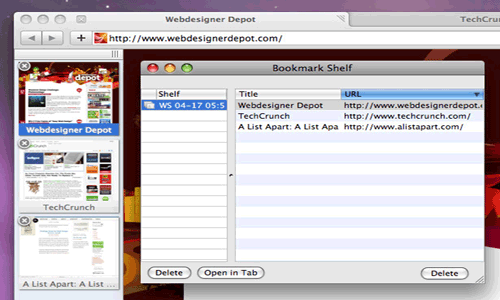 I hope you will get the
Best Plugin For Safari
Brayan Lazaris, a web development expert, has been working with
HireWebDeveloper
for many years. Till now, he has written numerous blogs and articles elucidating the best methods and approaches to process web development brilliantly. His keen interest in researching the smart technique for better web solution has opened the gateway for many businesses to establish a strong foothold in the digital space.